For a quick taste of Texas outside the urban sprawl of its third largest city, these weekend getaways from Dallas will take you through ancient mountains, sprawling beaches, and lively historic streets.
On its own, Dallas has a lot going for it.
But beyond the sights in the city, the Big D boasts a prime location in the northeast corner of Texas that makes Oklahoma, Louisiana, and countless locations within the state easily accessible by car.
In this list, we'll give you the need to know the scoop on all the coolest Dallas getaways and what to do once you get to each location.
Whether you want to switch it up with some hiking and camping or hit another big city with a totally different atmosphere, we've got you covered.
So if you've got a free weekend in your Dallas itinerary waiting to be filled, keep reading!
Spending a night or two in the city first? Check out our recommendations on where to stay in Dallas for a breakdown of the best hotels, hostels, and VRBO in Dallas.
The Best Weekend Getaways from Dallas
Dallas is one of the best places to base if you're hoping to explore everything else Texas or one of its neighboring states have to offer.
If you don't have a car of your own, we recommend renting one for a while. There's no better way to get around in the big, spread out South!
And for those who have more than a weekend to spare, take a look at our extensive list of road trips in Texas for some longer routes around the state that is guaranteed to get you up close and personal with small Southern towns and stunning natural landscapes.
After all, Texas is filled with some of the best places to visit in the USA!
Best Small Towns for Weekend Getaways from Dallas
You can see some of the best weekend getaways in Texas below, but here's an in-depth guide to the best day trips from Dallas in case you want to make it a short trip.
Fredericksburg, Texas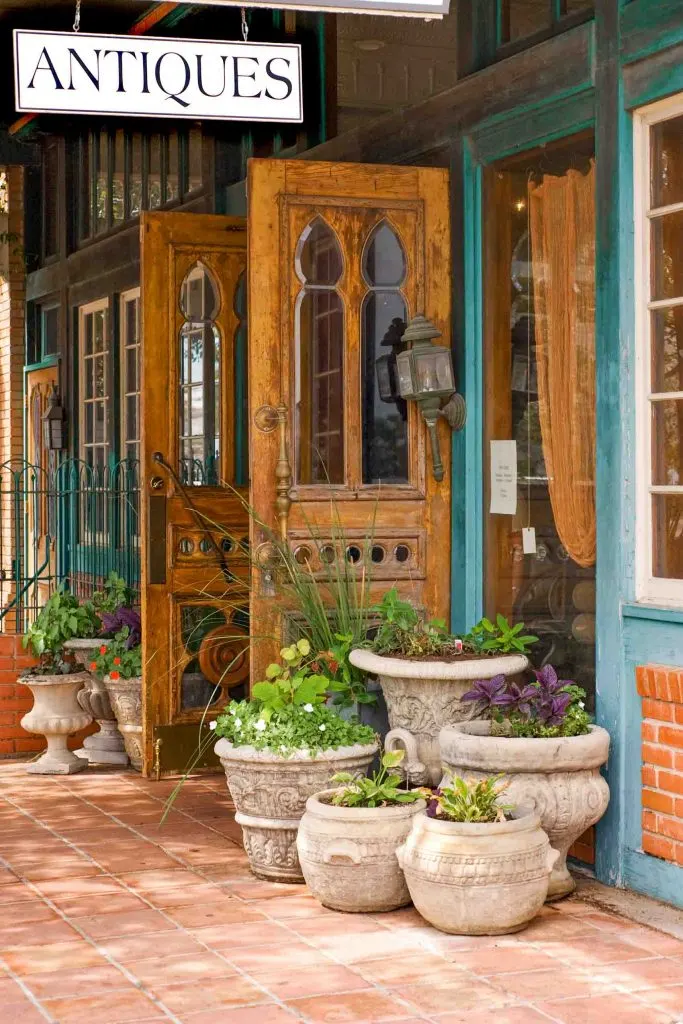 This city holds fewer than 12,000 residents, but tourists arrive in droves. That's because Fredericksburg is the heart of Texas Wine Country and offers a fascinating look into the history of German settlers down South.
So take your time to sip a glass of wine (or two) at one of these lovely wineries in Fredericksburg–it's a unique experience!
This German town (filled with great German restaurants) is also home to some of the artsiest accommodation in Texas, so if you love boutique hotels and quirky B&Bs, don't miss our post on the best Fredericksburg TX Airbnbs, which will give you insider tips on how to lock down gorgeous digs for your whole trip!
But if you're traveling with your significant other, you might want to check out these romantic cabins in Fredericksburg! After all, this cute town is one of the most romantic getaways in the United States!
Glen Rose, Texas
Glen Rose itself is not typically at the top of a Texas itinerary. But even though it's home to fewer than 3,000 people, don't underestimate this small town in Texas.
The primary attraction in the area is Dinosaur Valley, a lovely state park near Dallas where hikers can wade through the Paluxy River and stumble upon massive footprints left from the time when ancient giants roamed the land.
But Glen Rose also boasts a quaint historic downtown that is well worth an evening of exploring after your archeological adventures.
Jefferson, Texas
This weekend getaway from Dallas is a picturesque peek into the past.
Jefferson has been around since before the Civil War and maintains its historical charm with beautiful walking streets and plenty of Southern hospitality.
At the Jefferson General Store, an establishment that has served the town since the 1860s, you can pick up homemade pecan pralines, locally-produced salsas, and even old-fashioned candies from across the globe.
But beware–there's a darker underbelly to Jefferson's quaint appearance. Known as the most haunted town in Texas, Jefferson has a number of ghost tours that will take you on a walk through the most supernatural spots.
Galveston, Texas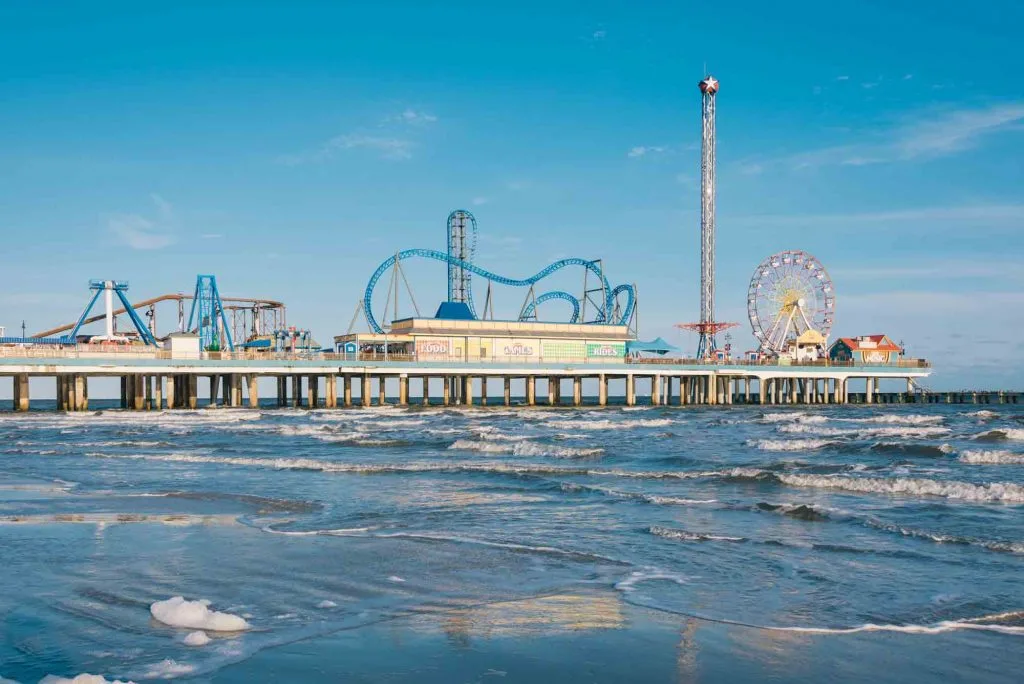 This is one of the most classic weekend getaways from Dallas, and city or suburb-dwelling families have been escaping to the coast for many years.
Yes, it's a packed summer vacation spot in the US, but the town has so much to offer!
You'll get to enjoy all the staples of a beach vacation, like Galveston's classic boardwalk.
It's full of souvenir shops, seafood restaurants, and the Historic Pleasure Pier, where amusement park rides will take you flying out over the Gulf of Mexico.
To get further from the crowds and closer to nature, head to Galveston Island State Park, which is known for its bird watching and bayside hiking trails.
Padre Island, Texas
Padre Island, the largest barrier island in the world and a lovely beach town in Texas, curves along the southern coast, offering up miles of sandy beaches and a protected National Seashore full of native flora and fauna.
The island is split into northern and southern parts. The upper portion is a popular spot for boating and fishing, while the lower section, South Padre Island, is well-known as one of Texas' premier party destinations.
Whether you're into birding, surfing, or diving, you can do it here, making this weekend getaway from Dallas the perfect chance to unplug and get some sun!
Grapevine, Texas
Not all weekend trips from Dallas require hours in the car. This city is only 25 minutes from downtown, yet has its own unique history and plenty of attractions to explore.
One of the most popular is the Grapevine Vintage Railroad, where you can meet "Puffy," the oldest continuously run steam engine in the South.
Grab a ride in one of the 1920s-era Victorian coaches and travel back in time along a historic route.
If you're stopping by during the winter, Grapevine is a must-visit, since it's known as the "Christmas Capital of Texas." They have over 1,400 holiday events each year!
Best Cities for Weekend Trips from Dallas
San Antonio, Texas
By far one of the most culturally rich cities in Texas, San Antonio treats visitors to 18th-century Spanish missions, Mexican markets, and a number of natural wonders.
Explore the Natural Bridge Caverns, the largest known commercial caverns in the state. You can crawl around below ground in the limestone caves or stick to the open air and tackle a ropes course and zip line track.
The city is such a lovely fall vacation in the US, but you can easily visit it all year-round and enjoy it too.
Of course, no visit to San Antonio is complete without a tour of the Alamo or a stroll along the River Walk, the city's pedestrian street that is jam-packed with shops, restaurants, and other attractions.
Houston, Texas
Houston is one of the other major cities in Texas, as well as one of the most popular places to visit near Dallas.
The biggest draws are the NASA Space Center and a few of the city's many museums, namely the Museum of Fine Arts and the Museum of Natural Science.
However, for those wanting to explore a lesser-known side of Texas' biggest city, check out Little Saigon, one of the largest Vietnamese neighborhoods in the US.
Spend a weekend in Houston and you'll find delectable eats at some of the city's star restaurants, like Crawfish and Noodles, which blends Cajun flavors with traditional Vietnamese fare.
Austin, Texas
Ask around for Texas locals' favorite city, and chances are you'll hear Austin tossed around quite a bit.
This buzzy college city is home to some of the state's best live music venues (with lots of Texas songs), culinary hotspots, and nightlife.
You can brush up on Texas history and politics at the State Capitol building downtown, or splash the day away at Barton Springs Pool, a massive spring-fed swimming hole located in Austin's answer to NYC's Central Park–Zilker Park.
At night, put on your dancing shoes and hit East Sixth Street, the city's liveliest bar district.
This area draws a crowd almost every night–not just on the weekends–and local bands, flashy food trucks, and art galleries abound.
Oklahoma City, Oklahoma
Believe it or not, getaways near Dallas aren't limited to just traveling through Texas. The city is only a 3 ½-hour drive from Oklahoma City, so you can easily hop across state lines for the weekend.
Texas' northern neighbor is also known for its cowboy culture, which you can learn more about at the National Cowboy & Western Heritage Museum.
If you want to get off the beaten track in this big city, take a trek through the OKC Underground, a network of tunnels that stretches for more than 20 blocks below the city's sidewalks and often features art exhibits.
Tulsa, Oklahoma
Tulsa, a lovely spring break destination, is famous for its dramatic art deco style, which you'll find in the buildings across the city.
Along the banks of the Aransas River, check out the Gathering Place, a gorgeous and intricately designed park where visitors can browse art installations, embark on a self-guided scavenger hunt, or feel like a kid again by splashing through one of the area's water features.
From there, head towards downtown Tulsa to view the enchantingly named Center of the Universe and test out an otherworldly acoustic experience.
New Orleans, Louisiana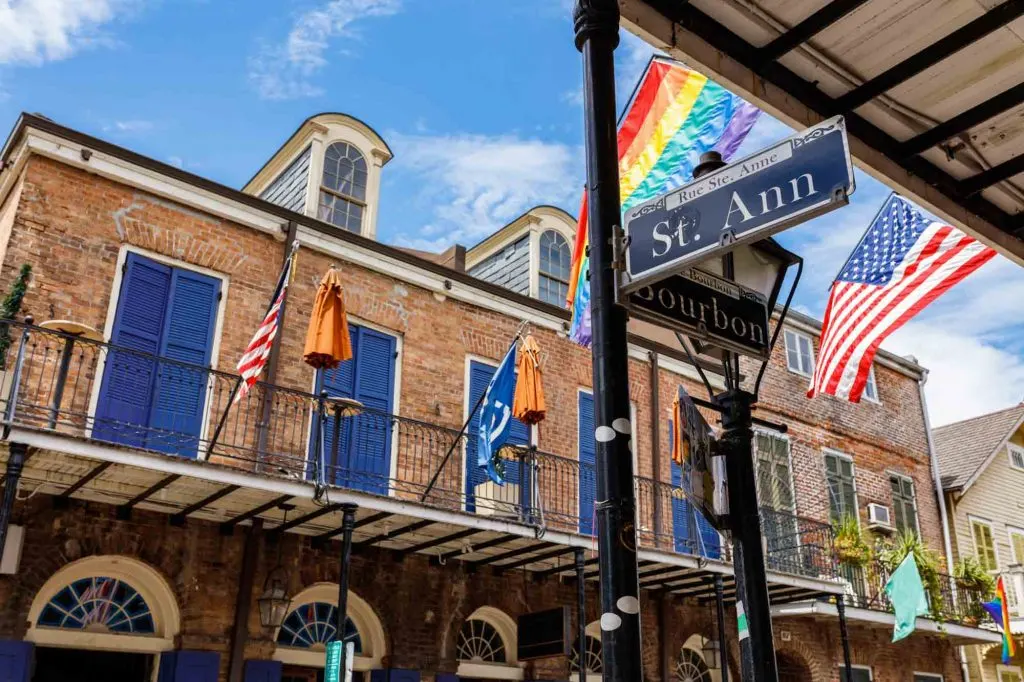 The famous "Big Easy" is renowned worldwide for its raucous party scene and unique blend of French, African, and American cultures.
The food is spicy, the music is loud, and there is no shortage of things to do around the clock.
In fact, New Orleans has so much to offer that you may want to minimize your time in Dallas on this trip.
Still, thanks to the compact downtown design of the Big D, you can check off most of the city's bucket list items before you hit the road by following our one day in Dallas itinerary.
Among the spots that you have to hit in New Orleans are Café De Monde, home of melt-in-your-mouth, powdered sugar-coated beignets, and the French Quarter, which holds everything from voodoo shops to the nightlife center of Bourbon Street.
Waco, Texas
An up and coming city just two hours south of Dallas, Waco has fast transformed into a Texas hub for shopping, art, and antiques.
You may have heard of Chip and Joanna Gaines, the couple behind HGTV's hit show, Fixer Upper. Together, these two have transformed Waco from a lesser-known college town into a top trendy destination.
Many tourists come for the Magnolia Market, a downtown shopping complex owned by the Gaines family, and stay for the unique historical spots, like the Dr. Pepper Museum.
Waco is actually the birthplace of the United States' oldest and most beloved soda brand!
Nature-Focused Dallas Getaways
Guadalupe Mountains National Park, Texas
When it comes to weekend getaways in Texas that feel like a true escape, there is no better option than the Guadalupe Mountains, an incredible national park in Texas.
A trip here is a sure way to feel like you've left the state or even the country, entirely.
Guadalupe has otherworldly landscapes, like a scene straight out of Jurassic Park. There, you'll find the world's largest fossil reef and the four tallest mountains in Texas.
Hiking and camping are allowed across the park, and on clear nights, visitors are treated to breathtaking views of more than 11,000 stars as well as sights of the Milky Way.
Palo Duro State Park, Texas
This is one of those weekend getaways from Dallas that is perfect for nature lovers and anyone that wants to rough it for a few days.
Rather than venture all the way out to the Grand Canyon, why not explore Texas' alternative to the more famous natural wonder?
Palo Duro Canyon is the country's second largest canyon system and an easy 6-hour road trip from Dallas.
The park features plenty of hiking trails of varying difficulty, and those that aren't ready to toil under the Texas sun can even drive down into the heart of the canyon, so there's no reason not to make the trip!
Colorado Bend State Park, Texas
Sinkholes, caves, and springs…oh my! At Colorado Bend State Park, you'll find all these natural wonders and more.
Gorman Falls is one of the highlights, a "living" waterfall that has grown significantly bigger over its millions of years of existence, built up by constantly compounding limestone deposits.
You can also cool off in the stunningly crisp and clear Spicewood Springs, or get your adrenaline pumping by trying out one of the area's many mountain bike trails.
Caddo Lake, Texas
Texas doesn't have too many lakes that aren't man-made, but one of them is just a 3-hour drive from Dallas, near the Louisiana border.
Caddo Lake is perhaps the most stunning natural spot in the state.
As you make your way through the secluded waterways by canoe or kayak, you'll find yourself surrounded by a canopy of bald cypress trees hung with Spanish moss.
If you head out in the early morning, you might just catch a glimpse of the misty haze and golden light that make the scenery look like it was pulled from the pages of a storybook.
Dripping Springs, Texas
Dripping Springs is heaven on Earth, bringing together all the best of Texas nature and small town charm.
The star attraction is Hamilton Pool, where a 50-foot waterfall tumbles into a natural limestone swimming hole. The turquoise water and lush greenery on all sides will have you wanting to stay and soak up the sights for hours.
Thanks to its location in Texas Hill Country, Dripping Springs also holds rolling hills full of vineyards and olive trees.
If wine and olive oil aren't your thing (but then, why wouldn't they be?), the award-winning Deep Eddy Vodka distillery is also based in Dripping Springs. Cheers!
Did you like this post about the best weekend getaways from Dallas? Then share it with friends who might like it too!