We know that there are a lot, and we mean a LOT of things to do in Dallas. You might even feel overwhelmed by all the possibilities.
That is why we will make sure to show you the best things this vibrant city has to offer and even some hidden treasures!
Getting bored in Dallas is mission impossible.
It is the place where you can enjoy The Texas State Fair, stroll through the enormous Dallas Arts District, tour the AT&T Stadium, and so much more.
We will take you on a journey and show you 22 things to do in Dallas that will make your next stay there your best one yet!
Make sure to read our guide for planning the perfect weekend in Dallas, especially if you are a first-time visitor! There you will find fantastic tips and tricks so you can tour the city like a local.
Looking for accommodation in Dallas? Then you will want to read this guide on where to stay in Dallas, where we describe the best neighborhoods according to your budget.
But, if you're more into local experiences, you might want to check out the best Dallas VRBO instead.
22 Fun Things to Do in Dallas, Texas
Wondering what to do in Dallas, Texas? Here is a comprehensive list of fun activities to keep you busy when visiting Dallas!
Take a Stroll Through Klyde Warren Park
When it comes to stuff to see in Dallas, Klyde Warren Park is a must. As a natural environment located amidst the famous Dallas urban landscape, the park is home to wildflowers, grasses, trees, butterflies, and bees.
And we guarantee that you won't get bored there quickly as you can take advantage of many activities– outdoor yoga, meditation, live music, movies, and so many more.
Besides, a stroll here is one of the best things to do in Dallas with kids.
Also, the variety of food trucks in the park will make your park experience complete and your tastebuds extremely happy!
Explore the Sixth Floor Museum at Dealey Plaza
The Sixth Floor Museum at Dealey Plaza remains unchanged since 1963, when shots were fired from the sixth floor, striking president John F. Kennedy.
The immersive exhibit will take you on a journey following JFK's legacy and all the facts and mysteries surrounding this fatality.
If you want to explore the city's main attractions while saving some money and time spent in ticket lines, you are in luck!
The museum is one of four Dallas attractions that you will get the chance to visit when purchasing the Dallas CityPASS.
Hunt Murals at Deep Ellum
According to many, this is one of the most instaworthy things to do in Dallas.
Deep Ellum is a mecca for urban art, and the numerous unique murals scattered throughout the neighborhood are just the tip of the iceberg!
Colorful, beautiful, vibrant, quirky, unique—you will just have to play a game and find them all the next time you are wandering through Deep Ellum!
Side note: The Bishop Arts District also has some incredible murals too!
Read next: 33 Best Things to Do in Texas
Go on a Half-Day Trip to Fort Worth
Dallas is known for its modern culture, and sometimes you might need a break from the city life. In such a case, consider a drive to Fort Worth (one of the best day trips from Dallas).
Book an organized one or go by yourself. Either way, you will enjoy this exciting city. Fort Worth is a great way to experience the typical Texan culture while diving into the state's history.
Lose Yourself in the Arts District
Another essential thing to see in Dallas, Texas, is the Arts District– the country's largest urban arts district.
The 20-square block district is full of art museums, performing arts venues, excellent restaurants, and so so much more.
Take a full afternoon and make sure to enjoy everything this magical place has to offer.
Visit the Dallas Museum of Art
Whether you have a week or one day in Dallas, you should absolutely make sure to visit the Arts District is the Dallas Museum of Art.
There are more than 22,000 pieces of art waiting there for you. O'Keeffe, Pollock, Andy Warhol, Monet—you name it, they have it.
Did we mention that the museum's admission is free?!
Explore the Crow Museum of Asian Art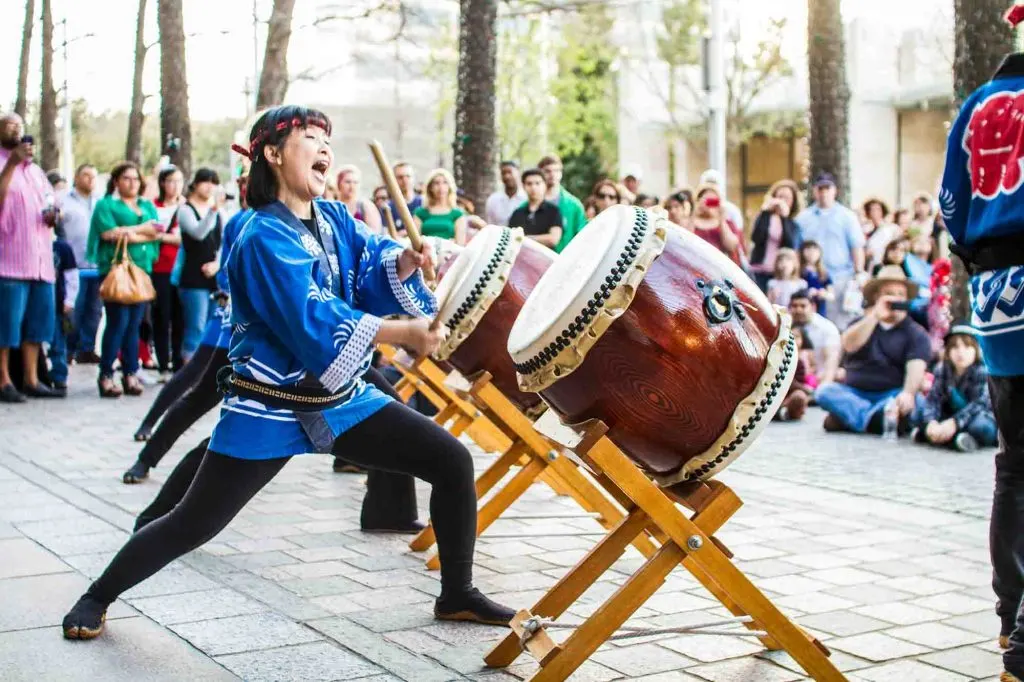 Another great thing to see in the area is the Crow Museum of Asian Art.
There aren't many museums dedicated to the art and cultures of Asia, so make time to explore what this place has to offer.
The unique cultures of Japan, China, India, and Southeast Asia will take you to the other side of the world, even just for a day!
Take a Guided Tour of the African American Museum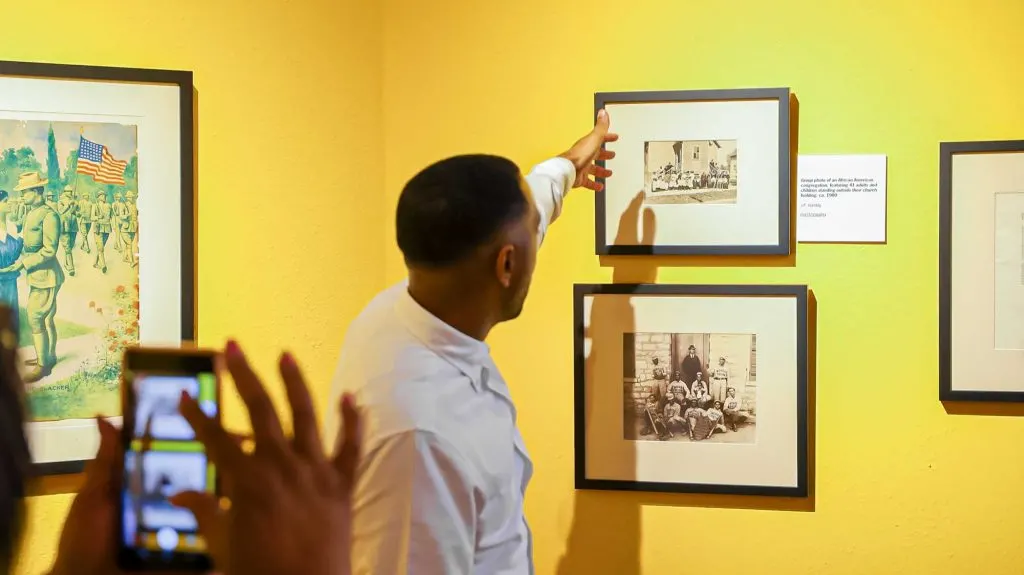 Let us tell you why the African American Museum should be on your list of things to do while in Dallas, Texas!
The museum is the only institution of its kind in the area.
Its mission is to research, acquire, preserve, and present art and documents dedicated to the African American community's culture.
The admission is free, but we suggest opting for a guided tour, which will make a difference in how you experience the museum and its treasures.
Experience the "Old West" at Pioneer Plaza
If you want to dive into Texas's traditions and culture, one of the things you need to do in Dallas is to visit Pioneer Plaza.
This is claimed to be the largest bronze monument in the world, so you don't want to miss out.
The site features native plants and trees, but the icing on the cake is the cattle drive of 49 larger-than-life bronze longhorns. There are even bronze cowboys on horses!
Grab a cowboy hat and experience the "Old West" like never before!
Marvel at the World at Perot Museum of Nature and Science
Racing with a virtual T. Rex is probably not on your list of things to do in Dallas, Texas, but it totally should be!
The Perot Museum of Nature and Science will leave you in awe of our planet no matter if you are 5 or 95. It is an experience everyone will love.
Experience the power of earthquakes, take a flight as a bird avatar, construct a model skyscraper, and so so much more awaits for you in Perot Museum.
Also, remember the Dallas CityPASS we mentioned? Perot Museum of Nature and Science is included in the pass!
Visit the JFK Memorial Plaza at Night
Located a block away from Dealey Plaza, the John F. Kennedy Memorial Plaza is an unusual structure where one can pay "a tribute to the joy and excitement" of the president's life.
The monument is minimalistic and straightforward, but its purpose is beautiful—reflection and remembrance.
The Plaza is a beautiful sight, especially at night when the light comes from under the walls, making it seem as if the structure is floating.
Get Lost in the Nasher Sculpture Center
Getting lost in a quiet oasis among skyscrapers filled with beautiful art doesn't seem so bad, does it?
The Nasher Sculpture Center is located in the heart of the Arts District. It holds Raymond and Patsy Nasher's collection of modern and contemporary sculptures, as well as special exhibitions.
There are more than 300 masterpieces for you to see in this museum-garden!
Enjoy the 360-Degree Panoramic View at Reunion Tower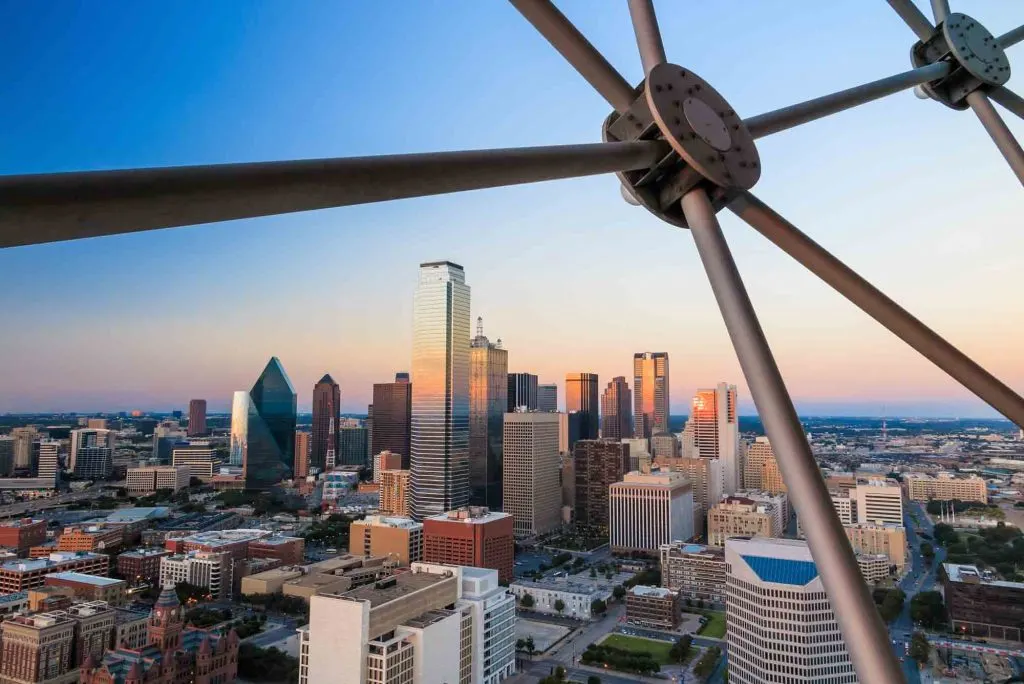 The Reunion Tower is a staple of the famous Dallas skyline, making it an essential thing to see while visiting Dallas, Texas.
The Tower offers an indoor and outdoor observation deck, which stands 470 feet up in the air.
It is also one of the most romantic things to do in Dallas, so grab your loved one and enjoy the once-in-a-lifetime spectacular view!
The Reunion Tower is also one of four attractions included in the Dallas CityPASS.
Roam the Dallas Arboretum & Botanical Garden
Martha Stewart considers the Dallas Arboretum & Botanical Garden, one of the most beautiful and colorful places she has been to. And we believe her!
You will have 66 acres of magical gardens to explore—the Woman's Garden with an infinity pool and sculptures and the Jonsson Color Garden with its large beds of seasonal flowers are some of the most popular places there.
Did you also know that the Southwest's largest outdoor floral festival is held there? Or, that you could get married surrounded by all those gorgeous flowers?
Have a Drink at a Beautiful Rooftop Bar
You already know how everyone feels about Dallas' fantastic skyline. Well, another way you can experience the view is by having a drink (or a couple) at a rooftop bar!
Just imagine watching the sunset with your partner while drinking a cold fresh Margarita.
Oh, make sure to thank us later!
Read next: Best Breweries in Dallas
Stroll Around the Historic District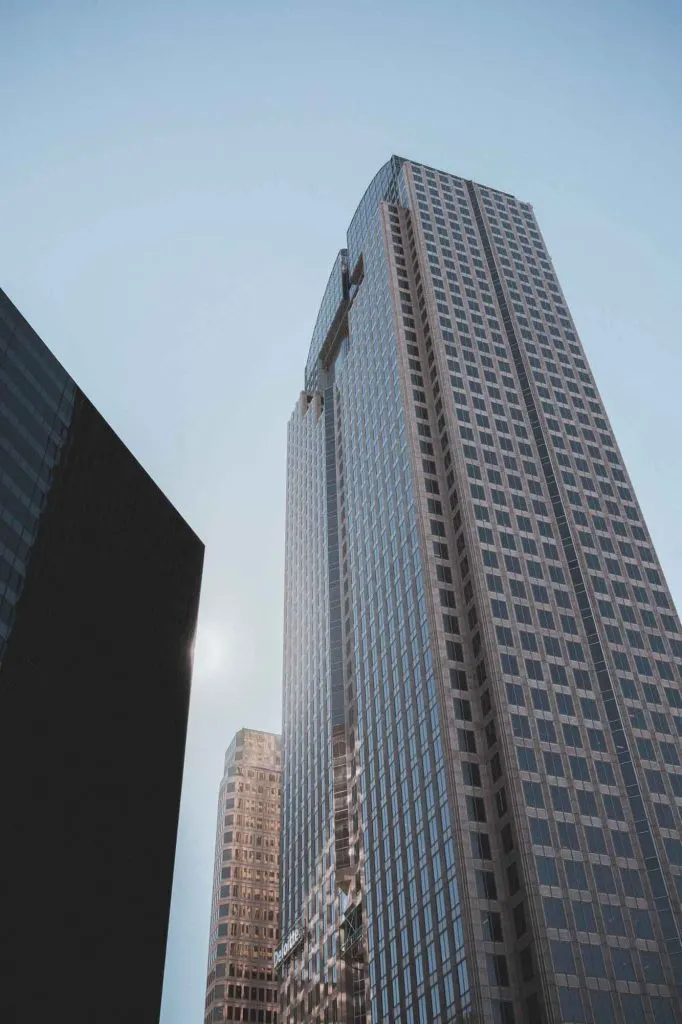 West End Historic District is always a good option if you are wondering what to do in Dallas, Texas.
Apart from the JFK Memorial Plaza and the Old Red Museum (which is an incredible castle in Texas), there are tons of restaurants and shops for you to explore.
The coolest part?
Many of those restaurants and shops are former old warehouses and railroad stations that have been preserved and turned into something new.
This is an excellent way of seeing the past with a modern twist!
Kayak at the White Rock Lake
If you are a lover of nature, green spaces, and new experiences, then kayaking at White Rock Lake is one of the things you should do in Dallas, Texas.
If you get tired of the city scene, the beautiful scenery surrounding White Rock Lake will calm you down and provide you with a memorable experience.
There are two main paths that you can follow depending on your kayaking skills. No matter which one you choose, you will observe the surrounding nature and wildlife while creating unforgettable memories!
Don't Miss the Texas State Fair
Did you know that the Texas State Fair has been held in Dallas since 1886?
The fair is held for 24 consecutive days at the Fair Park, so you have a pretty big chance of catching it while visiting Dallas (between September and October)!
The family-friendly environment will make it relatively easy for you to enjoy everything the fair has to offer—from the quality entertainment to the delicious food.
Make sure to visit everyone's beloved icon—Big Tex!
Have Dinner in a Rooftop Restaurant
We already mentioned how fantastic rooftop bars in Dallas are. Well, now we are putting the spotlight on rooftop restaurants!
Eating a delicious dinner sounds better when there is a breathtaking view involved, right? Sharing a romantic dinner while gazing at the sky and city lights should be a priority in your list of things to do in Dallas, Texas.
Read next: Romantic Restaurants in Dallas
Have Fun at the Fort Worth Museum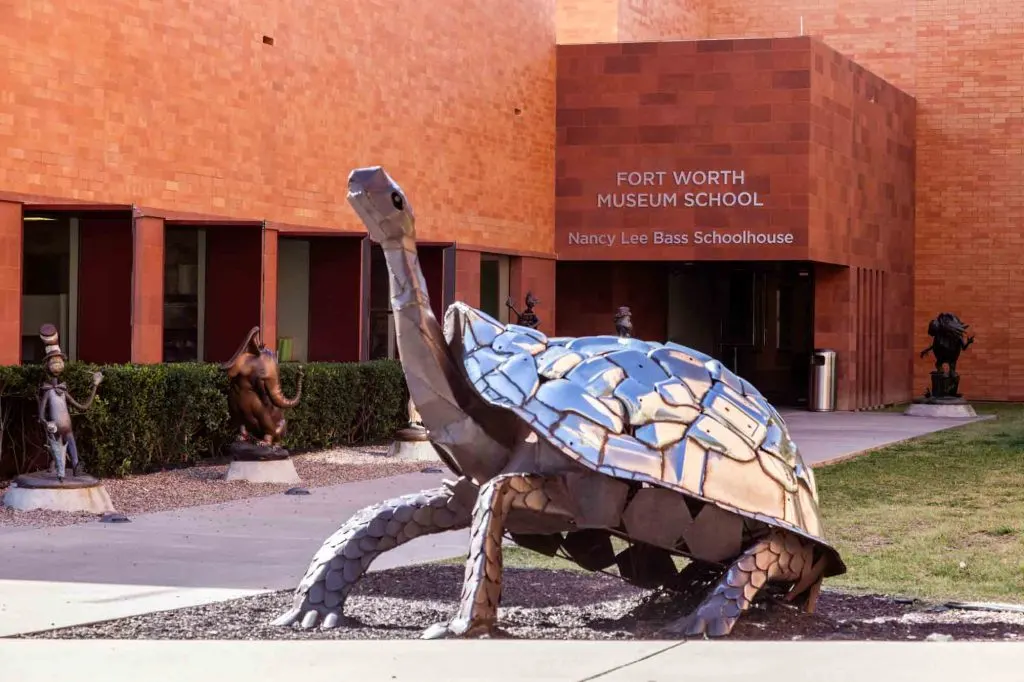 We already mentioned that a trip to Fort Worth is an excellent idea. While you are there, make sure to leave time for the Fort Worth Museum of Science and History.
Some of the museum's permanent exhibitions include—DinoLabs & DinoDig, Energy Blast, Fort Worth Children's Museum, Innovation Studios, and the Cattle Raisers Museum, a "museum within a museum."
And if that is not enough, there is also the Omni Theatre, an IMAX dome with a 120-foot screen.
You can also gaze at the stars (7,000 of them) at the Noble Planetarium!
Tour the AT&T Stadium, Home to the Dallas Cowboys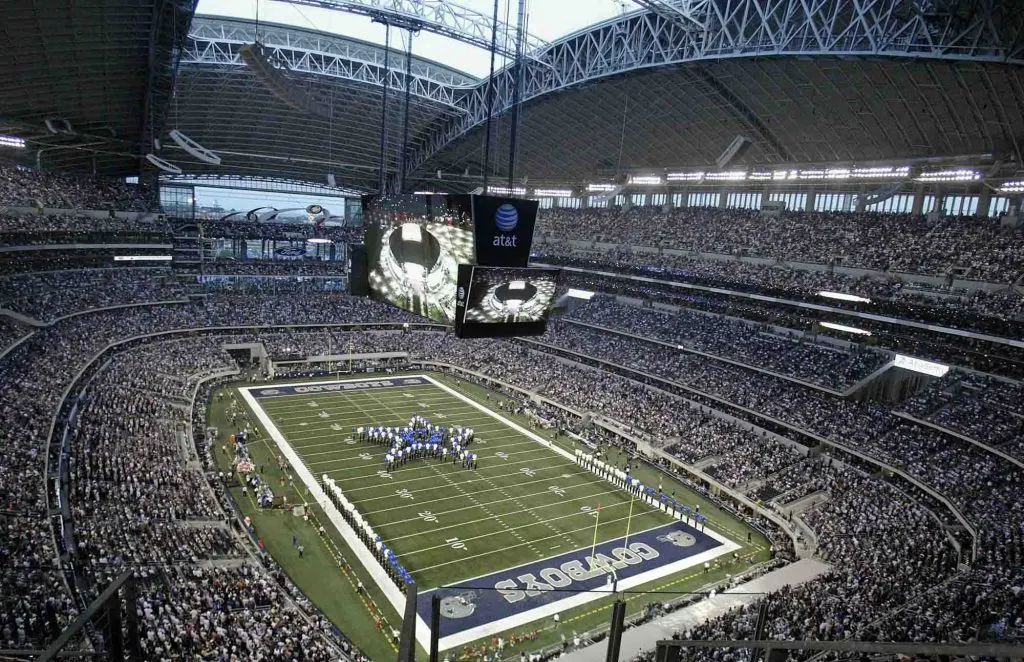 You know how everything is bigger in Texas, right? This goes for the AT&T stadium, too.
You never realize how big something is until it is sitting right in front of you. That's why catching a game or a concert is one of the things to do in Dallas, Texas, that you can't miss!
Did you know that the AT&T Stadium is so big that the Statue of Liberty would have no problem fitting inside of it? Yep, it is THAT big.
Enjoy the Butterfly House at Texas Discovery Gardens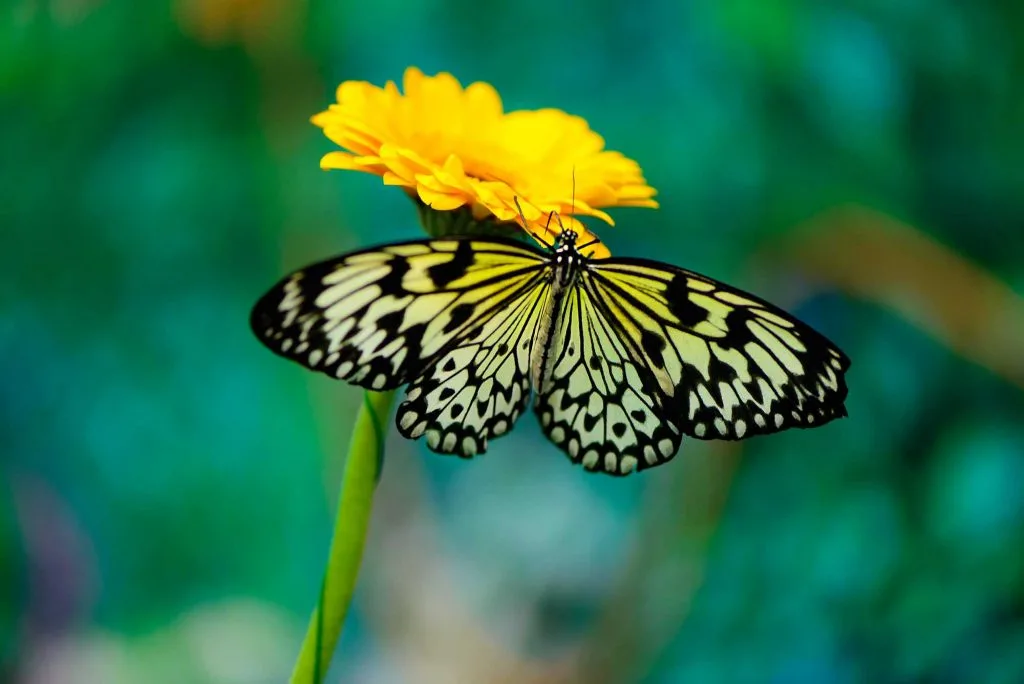 Imagine marrying the love of your life surrounded by nature and butterflies!
Thanks to this natural oasis in North Texas, the Texas Discovery Gardens, this can become a reality. If you are not planning a wedding soon, just book a ticket or visit on a Wednesday (admission is free then).
Relax and enjoy the magical butterfly house, natural gardens, and don't forget to take lots of pictures!
More Things to Do in Dallas, Texas
Have dinner at Trinity Groves next to the dramatic Margaret Hunt Hill Bridge.
Find mouthwatering fruits and veggies at the Dallas Farmers Market.
Retrace the steps of Bonnie & Clyde throughout the city.
Traveling Around Dallas, Texas
If you want to explore the region surrounding the Big D, you might want to check out these incredible weekend getaways from Dallas, which include some of the best road trips in Texas. (And excellent weekend getaways in the whole state.)
Alternatively, you might want to enjoy the southern weather and visit one of these epic national parks in Texas. Still, if you want something closer to the city, you might prefer these state parks near Dallas.
Did you like this article about the best things to do in Dallas, Texas? Then share it with a friend who might like it too!
Latest posts by John Oakley
(see all)