Wanna know more about the German towns in Texas? We have a great list of small towns in Texas with strong German roots!
Texas has many ethnic groups, but the German descents form the largest of the European derived groups.
These German Texans founded many delightful towns in the state, and you can spot them from far away by their typical German architecture or by the Deutsch place names.
This is mostly because these German towns in Texas follow the European naming convention, relying on common suffixes, such as -berg, -burg, -ingen, and -ens.
A Short History of the German Influence in the Texas Hill Country
Germany of the 19th century was pretty different than the one we know today. The nation consisted of several self-governing states which obviously wanted power.
In a push for unification, several conflicts took place in the region, causing Germans to trickle into the United States, Texas, to be more precise, around mid-century.
The Germans who arrived at the Texas Hill Country created the Adelsverein in 1842 in an attempt to establish a colonial settlement, a new Germany, in Texas.
Mainzer Adelsverein is the short translated name for the Society for the Protection of German Immigrants in Texas.
"But where did those Germans settle in Texas?" you may ask.
You may find a handful of German towns in Texas, particularly in the northwest of San Antonio.
Many of them spoke the german language widely until the 1970s. And for that reason, many towns in this region of the Lone Star State have a splash of Deutsch in their names.
Without further ado, let' learn about these incredible small towns in Texas with strong German roots!
Fun fact: While most heritage languages vanish by the third generation, vestiges of Texas German (Texas Deutsch) still prevail in the Hill Country. Texas German is a group of German dialects spoken by descendants of immigrants who settled in Texas in the mid-19th century.
German Towns in Texas
Here is a list of the most incredible German towns in Texas in no particular order. The closer you get to these places, the more it will seem you are leaving Texas altogether for the quaint German countryside. You've been warned!
1. Fredericksburg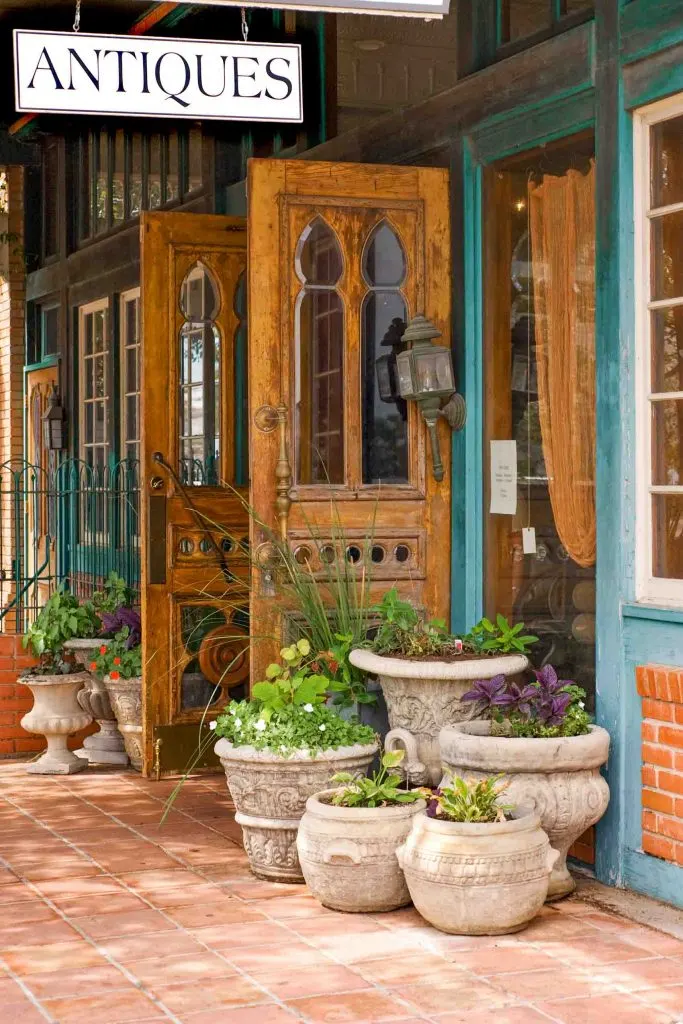 Fredericksburg is a lovely German town in Central Texas, just about an hour and a half outside Austin and San Antonio.
The town was founded on May 8, 1846, by German immigrants in Texas. The settlement was first called Friedrichsburg to honor Prince Frederick of Prussia but later was changed to the current name.
This German town has something for all tastes, from world-class wineries to traditional German architecture.
In Fredericksburg and the surrounding Gillespie County alone, you will find nothing less than 50 wineries and vineyards, so no excuses to skip a wine tour in Fredericksburg.
Beyond that, this small town is the perfect place to learn about the history of Germans in Texas. It has a wide variety of German restaurants and historical sites and museums, such as the National Museum of the Pacific War, Pioneer Museum, and Vereins Kirche Museum.
Are you planning to visit the town?
Then you might be wondering where to stay in Fredericksburg. We talk about the best hotels, B&B, and Airbnb in town, including some German options in this guide.
But if this is a romantic trip, you might consider staying in one of these romantic cabins in Fredericksburg, which also includes a lovely German cottage.
2. New Braunfels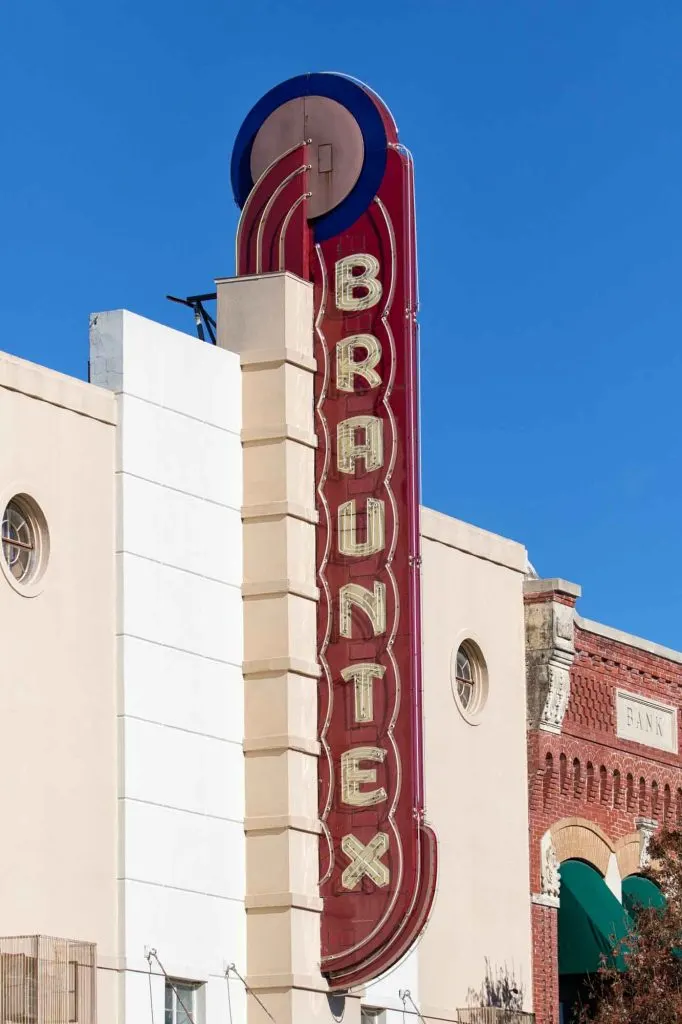 New Braunfels, between San Marcos and San Antonio, is one of the most famous German towns in Texas.
The town was established in 1845 by Prince Carl of Solms-Braunfels, and he gave his hometown's name to this new settlement.
If you want to learn more about the Germans in New Braunfels, be sure to stroll around the Gruene region.
This Historic District is an excellent place to spot preserved buildings, and it has even been added to the National Register of Historic Places.
The area is packed with small boutique shops and fine dining venues too. Oh, and it comes as no surprise, but New Braunfels is home to one of the most recognized Oktoberfest celebrations in the United States.
They don't call it Oktoberfest, though, but Wurstfest. You won't want to miss it, right?
Read next: Romantic Cabins in Texas
3. Boerne
Boerne came into being an offshoot of the Texas Hill Country Free Thinker Latin Settlements, resulting from the Revolutions of 1848 in the German states.
The town was named in honor of German author Karl Ludwig Börne, with his last name's Anglicized spelling.
When visiting Boerne, stop by one of the locally-owned specialty shops and restaurants to get a feel of the town. These venues go all the way through the historic heart of downtown Boerne.
Next, learn about the unique side of the town in the Cave without a name, a natural living cavern packed with incredible formations of stalactites and stalagmites.
But no trip to Boerne is complete without a stop at the Guadalupe River State Park. It has nothing less than 4 miles of river frontage and lots of swimming, picnicking, and hiking opportunities.
No reason not to go on a road trip in Texas and get personal with this lovely town!
4. Schulenburg
Schulenburg is a charming German village in Texas located right between San Antonio and Houston.
While the German immigrants had a significant influence in this town settlement, they weren't the only ones. The Austrian and Czech immigrants also played a big role here.
Founded in 1875, Schulenburg is a place for every traveler as the town offers many attractions.
Be awestruck by these Czech and German immigrants' skillfulness who brought Europe's Old World beauty to Texas. Or, in other words, visit the Painted Churches of Texas. You won't regret it!
The town also has a delightful vineyard in its own backyard, making it a top-notch wine lovers' destination. Many informative and entertaining wine tours take place in Schulenburg.
For model plane lovers, Stanzel Model Aircraft Museum is a full plate of entertainment. The exhibition includes the Tiger Shark, the first control-line model kit in the world.
Beyond that, Schulenburg is home to the Texas Polka Music Museum. A museum dedicated to preserving the history and legacy of polka music in Texas by honoring Texas polka bands and musicians of Czech, German, and Polish ancestry.
But before leaving town, bite more than you can chew at Oakridge Smokehouse Restaurant. There you can savor the best German and American cuisine, including Texas BBQ, in an old-fashioned and yet lovely venue.
5. Muenster
Muenster is a town in north Texas founded in 1889 by German settlers. The town's first name was Westphalia to honor the northwestern region in Germany with the same name.
However, the name was already taken in the state, so they chose the current designation to honor Münster, the capital of Westphalia in Germany.
In an attempt to preserve their ancestral roots, many residents spoke German until World War I, when it declined in use.
Still, Muenster is a lovely German town in Texas that absolutely deserves to be on this list.
Wander through the Fischer's Meat Market, a beautiful half-timbered building that sells excellent cuts of meat, cheese, and even imported beer.
For a complete Bavarian experience, have some taste of German cuisine at Rohmer's Restaurant, a family-owned restaurant serving delicious meals since 1953.
To top it off, Muenster is an excellent road trip from Dallas as it is only 85 miles north of the city.
Read next: Luxury Cabins in Texas
6. Luckenbach
Luckenbach is a German community 13 miles outside of Fredericksburg. The town has a 3-person population, and only 2 buildings left standing—a post office/saloon/general store and a dance hall—but it is a legendary home of country music.
Luckenbach, the music venue, was established in the mid-1800s by one of the first German settlers to arrive in this part of Texas.
The place exploded to national fame over a century later after country legends Waylon Jennings and Willie Nelson released a song titled, "Luckenbach, Texas (Back to the Basics of Love)."
In the 1990s, Luckenbach again surged onto the country music scene as it explored and popularized new niches of the genre.
Today, the town still hosts live music events almost every evening, and visitors are encouraged to join in on the fun.
Whether or not country music is your cup of tea, it's hard to ignore this community's treasured history and the joy of informal jam sessions that are free for all ages.
Other German towns in Texas you might want to visit
Walburg – A multi-ethnic community of Germans, Wends, Czechs, Austrians, and Swiss.
New Ulm – It is a 650-people unincorporated community in Austin County.
Oldenburg – It is an unincorporated community in unincorporated northeastern Fayette County. The town was named after the German state of Oldenburg.
Frelsburg – It is a 75-people unincorporated community in Colorado County.
Castroville – It has a distinctive architecture—think mostly Alps-style houses.
Weimar – It is a lovely town with historical sites and interesting churches.
Map of German Towns in Texas
Here's a handy map of all German towns in Texas. The map is free for personal use. Enjoy! (did we miss any town? let us know in the comments!)
What is the most German state in the US?
Texas? Nope, it's Pennsylvania! The northeastern state has the largest population of German-Americans in the USA. Currently, about 3.5 million people claim to have German ancestry in Pennsylvania.
Where did the Germans settle in Texas?
A majority of Germans in Texas settled in a broad, fragmented belt across the state's south-central part. This belt stretched from Galveston and Houston on the east to Kerrville, Mason, and Hondo in the west, from the fertile, humid Coastal Plain to the semiarid Hill Country. This German Belt included most of the Teutonic settlements in the state, both rural and urban.[1]
Who was responsible for leading German immigrants to settle in Texas?
The first concerted effort to bring German settlers to Texas came in 1831, when Johann Friedrich Ernst (also known as Friedrich Dirks), from the Grand Duchy of Oldenburg, received more than 4,000 acres in Stephen F. Austin's colony, which was in Texas.
Did you like this post about German towns in Texas? Then share it with friends who might like it too!