There are countless romantic restaurants in Dallas, so whether you're on a first date or anniversary dinner, you'll find a spot on this list that can bring the heat.
With its magnificent sunsets, booming culinary scene, and Southern charm, Dallas is just the place to embrace romance. And Texans are known to go all out, so a date in this city will be sure to impress.
We've put together all the venues that can't be beat when it comes to grabbing a romantic dinner in Dallas.
There's something for everyone's taste, whether you prefer exclusive steakhouses with skyline views or Victorian-style cocktail bars tucked away in vintage homes.
So grab your best dresses and suits and get ready for a night with your special someone that neither of you will soon forget!
Hoping to stretch the date beyond just dinner and drinks? Check out our suggestions for romantic things to do in Dallas, which is full of the coolest couples activities in the city, from late nights at an art museum to swing dancing at the oldest bar in Dallas.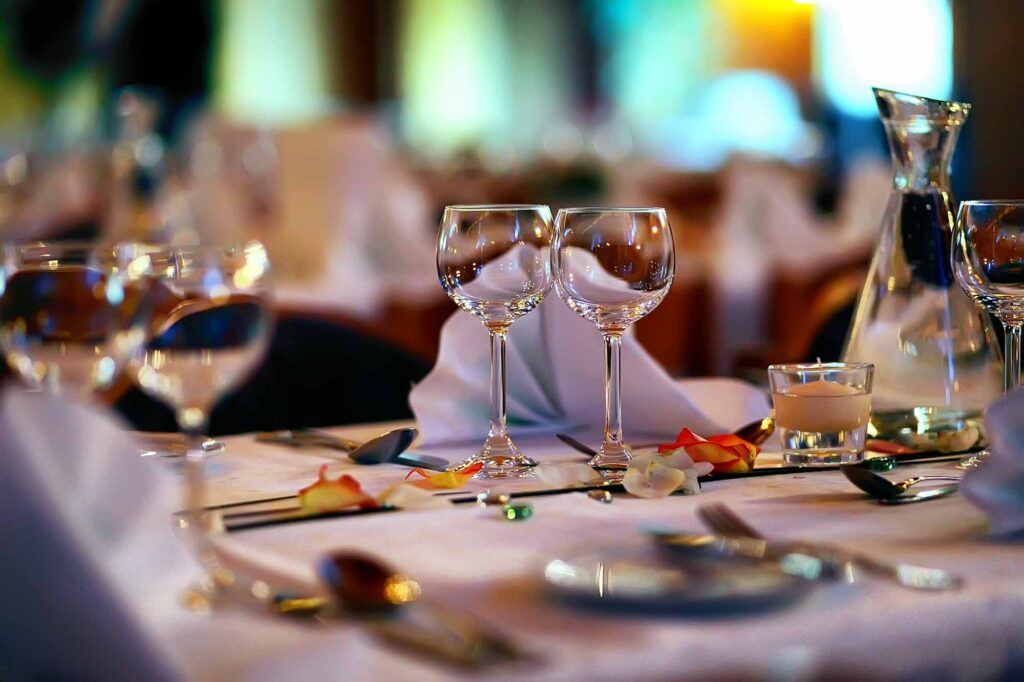 The Most Romantic Restaurants in Dallas
Over the last several years, Dallas has burst onto foodies' radar with an eclectic mix of award-winning restaurants and bold, new flavors.
In fact, Bon Appétit named Dallas the best "Restaurant City of the Year" in 2019. The streets are packed with chic cafés and upscale establishments.
So, where do you and your loved one come in? Well, they say the way to someone's heart is through their stomach, so this Southern city may just be the trendiest spot to score relationship brownie points.
We've even included a map of these spots and others around the city, allowing dinner plans to easily fit into your sightseeing itinerary. With no further ado, here are our picks for the most romantic restaurants in Dallas.
Bullion
$$$$ | French Restaurant | Downtown
Bullion has garnered awards for everything from their wine list to their pastries, so it's a pretty safe bet that whatever you order will be impeccable.
The duck is tender, and the mille-feuille is far and away the best way to satisfy your sweet tooth.
With Bullion's funky architecture, warm, European interior, and service of the outstanding French cuisine in Dallas, any dinner here will feel like a special occasion.
As the name suggests, gold accents fill the dining room, and anyone who brings their special someone here is sure to be golden.
Website | (972) 698-4250
The French Room
$$$$ | French Restaurant | Downtown
If you've ever dreamed of dining in an opulent, centuries-old French palace, this comes pretty close. In the storied Hotel Adolphus awaits a fine dining destination that feels like you've been whisked away into a fairytale.
Since you might as well go all out, The French Room's five-course meal with wine pairings makes for an exquisite dinner. You will feel as if you were in Paris.
Make sure to spend a while wandering through The French Room Salon's contemporary art collection that exclusively features artists with close ties to Texas.
Website | (214) 651-3615
Uchi
$$$ | Japanese Restaurant | Uptown Dallas
There aren't many American sushi masters, but the owner and chef at Uchi, Tyson Cole, is one of them.
With more than a decade of training under his belt, Cole now scores a spot on almost any list of the best sushi spots in the US.
Uchi offers a wide range of hot and cold tasting platters, so the best strategy is to order several dishes and indulge in all of them together. Few things bring people closer than such an exquisite shared culinary experience.
The romantic atmosphere is even further enhanced by the rustic, wood-paneled interior and hypnotic movements of the expert sushi chefs behind the glass bar.
Website | (214) 855-5454
Dragonfly at Hotel Zaza
$$ | New American Restaurant | Uptown
A sure contender for any list of the most romantic restaurants in Dallas, Dragonfly at Hotel Zaza emphasizes bold art and delicious food.
With a feel that is much more cabaret than business casual, Dragonfly functions as both a restaurant and a nightlife hotspot.
The European decor, ceiling hung with bare-bulb lights, and expansive outdoor space give this spot a distinctly cool atmosphere.
Sip craft cocktails by the bar's lively buzz, or step away from the crowd and lounge by the pool while watching the eccentric crowd.
Website | (214) 550-9500
Bowen House
$$ | Cocktail Bar | Uptown
Step back into the past at this beautifully restored Victorian-style farmhouse that was built in 1874.
Where it was once surrounded by dirt roads, highways now run, but as soon as you cross the threshold, the pace of life slows, and guests are able to indulge in a novel and intimate dinner and drinks experience.
The Bowen House isn't like other date night restaurants in Dallas. It steps away from the sleek, ultra-modern design that so many bars in the city feature in favor of a cozy yet still elegant atmosphere.
Their cocktails are inventive and delicious, so it's easy to enjoy a few while winding down the night.
Website | (214) 484-1385
Javier's
$$$ | Mexican Restaurant | Highland Park
Leave all your previous assumptions about Tex-Mex at the door when you enter Javier's. With its low lighting and hacienda-style wooden interiors, this upscale take on Mexico City dining is absolutely enchanting.
Javier's has been a classic Texas institution for more than 40 years, and there are plenty of reasons why the restaurant is still drawing huge crowds nearly every night.
For one, the meat-heavy menu is designed to dazzle, serving up a number of steaks, chicken dishes, and fish fillets that come alive with Mexican flavors.
For another, the dark, bustling atmosphere provides the perfect excuse to lean in close and chat the night away.
And the magic doesn't have to end after dinner. Once the dishes have been cleared, escape to the private lounge and cigar bar for even more intimate drinks or a smoke.
Website | (214) 521-4211
Café Pacific
$$$ | American Restaurant | Highland Park
An air of easy elegance fills Café Pacific, where checkered floors, dark wood, and white tablecloths greet hungry guests.
Their menu is classic surf and turf with a facelift, featuring a wide range of steak and seafood dishes. The Three Onion Crusted Sea Bass and Oysters Rockefeller come highly recommended.
It's the perfect date night spot if you want to feel like a Dallas insider, impressing your significant other with the best and brightest of the city's culinary scene.
Café Pacific also has a wine list to write home about, with a number of international and vintage bottles.
Website | (214) 526-1170
Fachini
$$$ | Italian Restaurant | Highland Park
This Italian-American restaurant is not just about the food. Fachini's has truly embraced the glamorous old-school atmosphere with exposed brick walls, leather couches, and a wait staff dressed to the nines.
The menu picks from the best of culinary tradition, full of nods to cities as diverse as Rome, Dallas, and New Orleans.
The lobster ravioli comes highly recommended, and make sure to finish off the meal with a classic tiramisu or delectable carrot cake.
Italian fare has a long history as the perfect date night dining option, and Fachini adds a new, swanky twist that almost feels like stepping back in time.
Website | (214) 838-9688
Gemma
$$$ | New American Restaurant | Lower Greenville
With a warm, intimate dining room and elevated American cuisine, this is the go-to date night option for so many Dallas locals.
Gemma has a seaside feel with its blue and white decor and relaxed ambiance, but perhaps the best feature is their hours.
This spot keeps their doors open past midnight, so you and your special someone can enjoy a slow-paced evening.
It's hard to go wrong with your order, as Gemma boasts everything from grass-fed beef tartare to an impressive wine list. We hear the fried olives and pecans make for a stellar appetizer.
Definitely be sure to score a reservation in advance, as tables here are in high demand.
Website | (214) 370-9426
Read next: Romantic Getaways in Texas
Felix Culpa
$$$ | New American Restaurant | Lower Greenville
Eclectic and artistic Felix Culpa provides a lounge-style ambiance where guests can dine and drink the night away amongst velvet chairs, exposed brick walls, and pop art pieces.
The space just screams "trendy," and draws quite the crowd. Apparently, it also boasts flattering lighting that is perfect for first dates.
As for the menu–contemporary American cuisine with some European flair–it holds a number of tapas options and plenty of house cocktails.
Among all the romantic restaurants in Dallas, this one will definitely stand out. It has character in spades, and the food to back it up.
Website | (214) 446-9269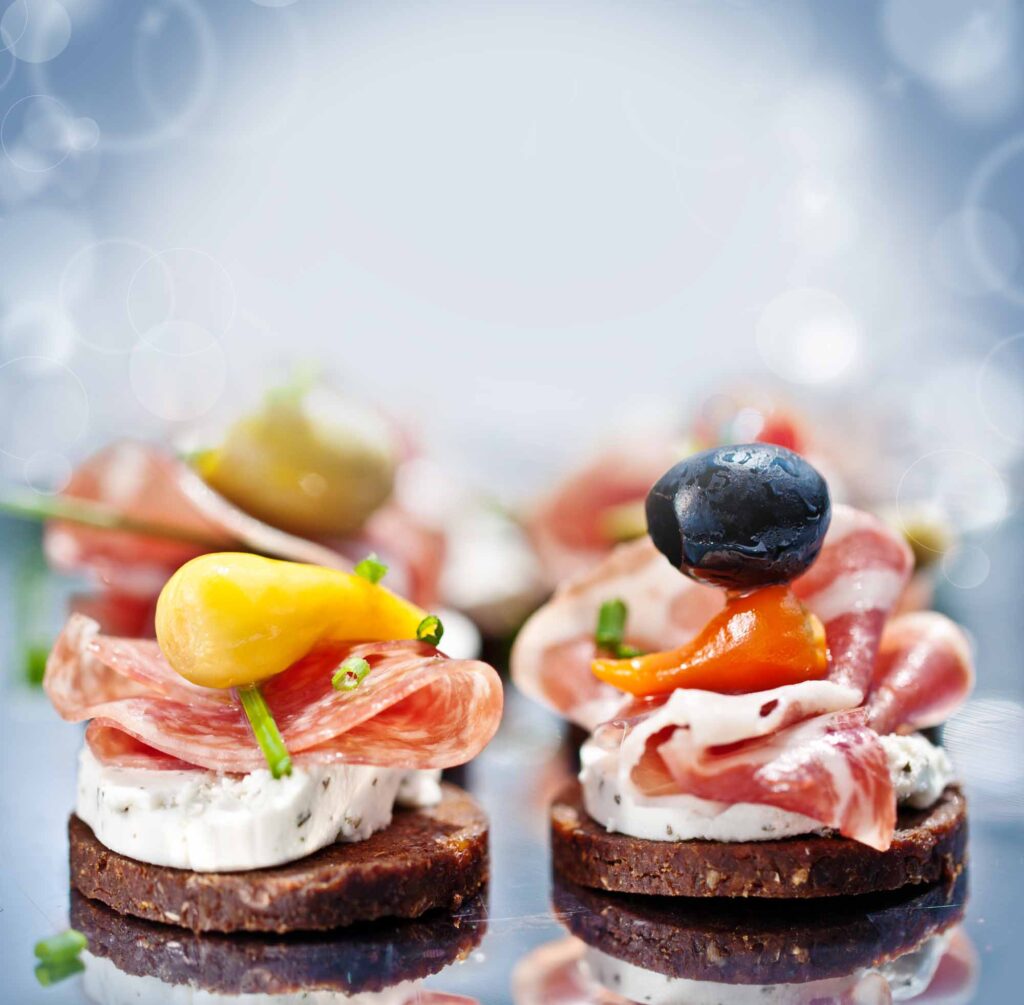 Rise
$$ | French Restaurant | Lovers Lane
This quirky and whimsical French bistro will whisk you away to a storybook world in which marshmallow soup rules the menu, and more than a dozen sweet and savory souffles are ready to grace your plate.
The dining room is full of rounded edges (a nod to l'oeuf-style architecture), Christmas lights, and personal touches.
Guests can find painted frogs left by children who visit the restaurant, books free to borrow from the in-house library, and furniture made from recycled materials.
The decorations alone will provide enough conversational fuel to make it through your whole date, and the food is perfect for sharing.
With so many options, you might as well sample a few of the famous souffles, and the artisan cheese plate also comes highly recommended.
Website | (214) 366-9900
SER Steak+Spirits
$$$$ | Steakhouse | Design District
Surf and turf is taken to new heights at this super trendy restaurant atop the Hilton Anatole.
In fact, SER Steakhouse made our list of the best rooftop restaurants in Dallas for its one-of-a-kind panoramic views of the Dallas skyline. If that doesn't scream romance, nothing does.
And as one of the best fancy restaurants in Dallas, SER is sure to make a stellar impression on your date. So sit back, soak in the views, and enjoy dinner on top of Dallas.
Website | (214) 761-7479
Oak
$$$ | American Restaurant | Design District
Any couples looking for a nice restaurant in Dallas that boasts classic but elevated American fare and a sleek interior will fall in love with Oak.
This hotspot doesn't need to try too hard to impress. Their effortlessly chic design is complemented by a kitchen that cranks out unique finds.
Swordfish, wagyu beef, and sushis roll all score a spot on their meat and seafood-based menu.
Their happy hour, which runs Tuesday-Friday from 4 PM-7 PM, offers solid deals on small bites, as well as select cocktails, fine wines, and beers. At a restaurant that can easily break the bank, we'll take it!
Website | (214) 712-9700
Town Hearth
$$$$ | Steakhouse | Design District
Boisterous, bold, and borderline over the top, Town Hearth is Dallas embodied in a restaurant. You'll find a whopping 64 chandeliers, a vintage car, and an entire submarine in the dining room.
And the decadence continues on the menu. An indulgent tot poutine and Maine lobster topmost patrons' list of recommendations, but of course, it's impossible to go wrong with the array of available steaks.
This isn't the most conventional setting for date night. Soft lighting and quiet conversation over candlelight will be swapped out for a loud, proud, fully Texan dining experience.
Website | (214) 761-1617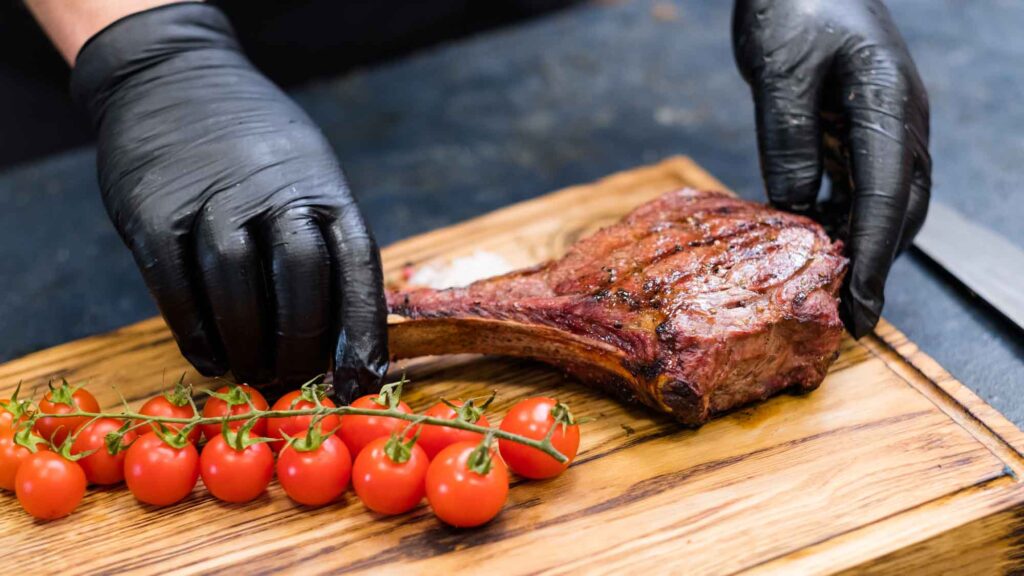 Gorji
$$$ | Mediterranean Restaurant | North Dallas
While this spot is about 15-20 minutes outside of Downtown Dallas, it's well worth the drive.
Secluded and intimate, Gorji offers only seven tables each night, all serviced by just one wait staff and the owner himself, Chef Mansour Gorji.
This creates an unusually intimate atmosphere, perfect for a romantic evening of warm Mediterranean flavors and expertly prepared steaks.
It's the personal touch on every dish that makes Gorji so special, and there are no TVs or other distractions in the dining room, so a dinner here will ensure plenty of quality conversation with your special someone.
Website | (972) 503-7080
Rosewood Mansion
$$$$ | New American Restaurant | Oak Lawn
There are romantic restaurants in Dallas, and then there's the Rosewood. We're wrapping up this list with the most exquisite of Dallas dining institutions, housed in a residence that was first built nearly a century ago.
It's hard to decide which to pay attention to first–the original European architecture, the enchanting outdoor terrace, or the impressive platters passing by your table.
The menu includes a blend of upscale French cuisine and Texas-inspired dishes, unlike anything you've ever sampled in the state. Try the Texas beef tartare as a main and end things on a sweet note with the chocolate torte.
For after-dinner drinks, look no further than the Mansion Bar, which pours a famous original take on the gin and tonic. The opulent lounge even features live music Thursday-Saturday.
This is an incredible restaurant for anniversary dinners, and you and your loved one will look back on the meal for many years to come.
Website | (214) 559-2100
Map of the Most Romantic Restaurants in Dallas
To make it even easier for you, we pinned all of these romantic restaurants in Dallas on a map.
You can open the interactive map on your phone and find the nearest spot to have that lovely date night.
Romantic Restaurants in Dallas
Whether you're looking for a romantic eaterie to celebrate Valentine's, your anniversary, or your love, we hope this list of romantic restaurants in Dallas will be helpful to you!
These restaurants have everything to any date night memorable with such exceptional food, wine selections, and unconventional spots.
But if you're looking for more venues in the city, you might want to take a look at these enjoyable rooftop bars in Dallas or even these rooftop restaurants.
Dallas Travel Resources
If you're a tourist traveling to Dallas, you might want to read our one day itinerary or weekend in Dallas itinerary.
Feeling a bit adventurous? Then go hunting murals in Dallas, or who knows, plan a weekend getaway from the big city. After all, there are tons of lovely places in the state, including some mind-blowing beach towns.
Last but not least, Dallas is a big city, so it might be overwhelming to find good accommodation in town. To help you with that, we wrote handy guides on the best VRBO in Dallas as well as a guide to where to stay in Dallas.
We hope they are useful!
Did you like this post about the most romantic restaurants in Dallas? Then share it with a friend who might like it too!