These rooftop bars in Dallas bring together bold craft cocktails and stunning skyline views to make your stay in the city even more magical.
Aside from all the usual sightseeing spots, some of Dallas' unmissable vistas are its magnificent sunsets and the sprawl of the cityscape as the skyscrapers light up.
That's why one of the best ways to see the city, especially at night, is from one of the many Dallas rooftops.
We've compiled a list of all the best bars where you can sit back and sip under the stars, from big, boisterous patios to intimate outdoor lounges.
So if you're ready for a night out on the town Dallas-style, just keep reading!
Want to spend a whole evening on sightseeing? Check out our suggestions for the best rooftop restaurants in Dallas, so you can do both dinner and drinks with the sweeping cityscape as your backdrop.
The Best Rooftop Bars in Dallas
Dallas has plenty of watering holes, but not all bars are created equal. Personally, we prefer the ones with skyline sights.
Use this ultimate list of Dallas rooftop bars as itinerary inspiration, because every cocktail tastes better with a rooftop view.
Besides, you can tell all your friends and family that you were in fact sightseeing, not just indulging in the nightlife!
We've even included a map of all the bars listed here so you can fit them neatly into your plans, and maybe even hit a few in one night.
The Gallery Rooftop Lounge at Canvas Hotel Dallas
$$$ | American Bar | Cedars
Atop the boutique Canvas Hotel is the city's chicest rooftop lounge.
As its name implies, The Gallery is an art-inspired space with rotating collections that feature local artists and refreshing cocktails that pay homage to famous creatives.
Not only does this hot spot offer postcard-worthy Downtown views, it also lets you soak in the sights from a stunning infinity pool, making it hands down one of the hottest rooftop bars in Dallas.
While swimming in the rooftop pool is usually only allowed for guests of the hotel, they do throw lavish pool parties from time to time.
Even if the dates don't line up for your visit, the space also boasts a fire pit, full bar, and plenty of comfy couches.
Website | (214) 421-1080
The Nines
$$ | Nightclub | Deep Ellum
After a while, dark lounges and predictable beats can start to make staying home more appealing than another night on the town. That's when it's time to throw The Nines into the mix.
With frequent theme nights and daily $3 wells and domestics from 7 PM-10 PM, this funky, neon, counter-culture spot balances reliably low prices with plenty of novel entertainment.
The best feature is their vast rooftop space that looks out over Deep Ellum, where you can party with live DJs and watch aerial acrobats twirl against the backdrop of Downtown Dallas.
All in all, the Nines is perfect for anyone looking to explore the less obvious side of Dallas nightlife.
Website | (469) 458-3324
Wits End
$ | American Bar & Club | Deep Ellum
If you distilled the quirky Deep Ellum arts district down into a single bar, Wits End is exactly what you'd get.
Covered in graffiti inside and out, you'll hear this rough and tumble watering hole before you see it. Wits End hosts the coolest line-up of local bands and their draft beer list stretches on for miles.
The rooftop's decor is much more casual than other bars on this list, but don't let the Texas flag-topped tables and mismatched couches fool you–this spot is one of the best Dallas bars with a view.
Website | (214) 653-3000
Stirr
$$ | American Bar & Restaurant | Deep Ellum
The bright, contemporary design at Stirr brings the easy elegance of Uptown to the center of Deep Ellum nightlife.
Little black dresses and sports jerseys are equally welcome at Stirr, so this is one of the best rooftop bars in Dallas for those that hope to hit an early happy hour or enjoy a down to earth but dynamic night out with friends.
For those looking to let loose, the rooftop patio is where the action is. There, you'll find younger Dallas crowds, an electronic photo booth, and (of course) stunning skyline views.
Website | (214) 983-1222
Green Room
$$ | American Bar & Restaurant | Deep Ellum
Not only is the Green Room one of the best bars in Deep Ellum, it's one of the best rooftop bars in Dallas.
A long-time favorite serving up Southern comfort food, an impressive array of cheap drinks, and sweeping views, this is where Dallasites go for a reliably first-rate night on the town.
The cozy rooftop has plenty of space but usually draws quite a crowd, so it's perfect for groups or mingling with locals. Plus, the friendly atmosphere can't be beat.
Website | (214) 748-7666
Stackhouse Burgers
$$ | American Bar & Restaurant | Deep Ellum
This isn't the place to go for drinks and dancing until the early hours of the morning, but what Stackhouse does offer is arguably much better.
Waiting for you at one of the coziest rooftop bars in Dallas are gorgeous tree-lined views of Downtown and juicy, customizable burgers stacked almost as high as the skyscrapers.
The restaurant is a refurbished old house, with wooden floors and friendly service. Grabbing a cold, local craft beer on the patio feels almost like lounging at home at the end of a long day.
Website | (214) 828-1330
Waterproof
$$ | Cocktail Bar | Downtown Dallas
Situated right in the middle of the action, Waterproof will have you surrounded by Dallas skyscrapers on all sides. The rooftop lounge sits on the 19th floor of the Statler Hotel, so scenic vistas are guaranteed.
Better yet, you can enjoy them from the rooftop's luxurious swimming pool or one of the private cabanas that looks right out over the city streets.
For drinks, Waterproof's adult lemonade stand, where you can pair a liquor of your choice with one of their popular craft lemonades, is a must-try.
Website | (469) 776-3702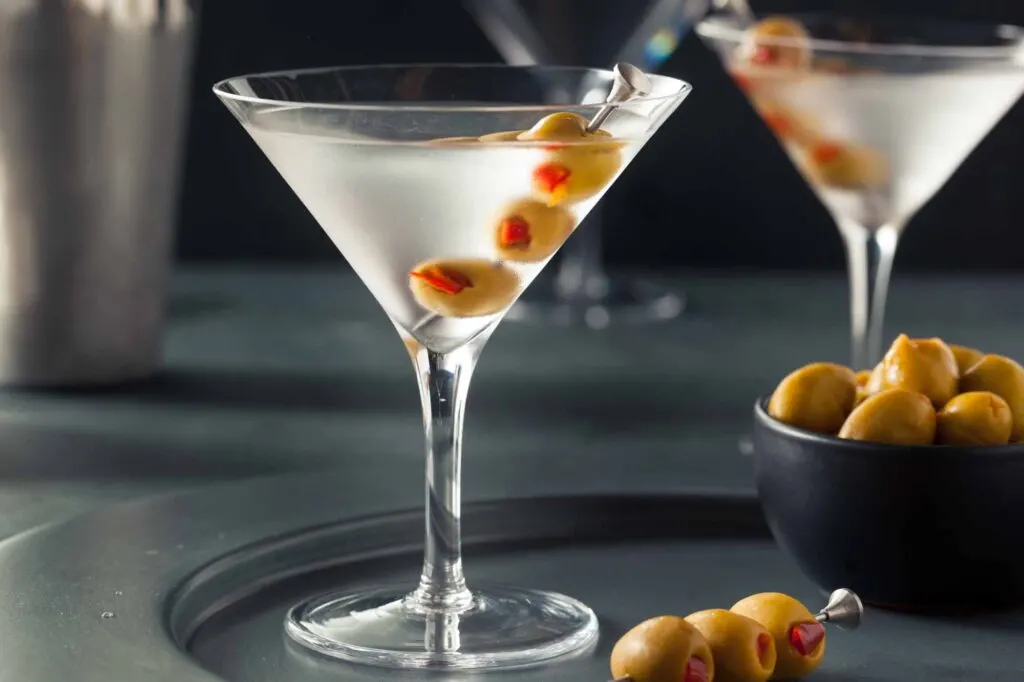 Sky Blossom
$$ | Asian Fusion Bar & Restaurant | Downtown
When tourists are looking for bars with a view, those in Downtown have a definite edge. Being this close to the action, you get to be surrounded by the big city buzz of Dallas' center.
Sky Blossom serves up Asian fusion with flair, with a focus on staple Vietnamese dishes but also a range of Thai, Korean, and Chinese options.
Meanwhile, the cocktail menu boasts classic favorites as well as some bold specialty items.
While the rooftop spot is rather inconspicuous and can be hard to find, it offers some of the most exciting views of the city for guests that find their way there.
Website | (469) 313-1524
Happiest Hour
$$ | American Bar & Restaurant | Oak Lawn
When it comes to a night out in Texas, go big or go home. And with Happiest Hour drawing crowds even on weekdays, there's no reason to stick around your hotel or Airbnb.
This lively establishment is the largest rooftop bar and restaurant in Dallas, which means there is no shortage of drinks, entertainment, and panoramic views of a lit-up downtown skyline.
Multiple magazines have voted Happiest Hour as a proud host of one of the best happy hours in the city, so stop by between 4 PM-6 PM Sunday through Thursday for $5 house wines and wells, or $10 specialty cocktails.
Website | (972) 528-0067
Grapevine Bar
$ | Dive Bar | Oak Lawn
Oh, The Grapevine. Where do we even start? Dallas' loudest, proudest, most colorful dive bar has been around since 1996, and not lost any of its charm.
There, the furniture is mismatched, the drinks are strong, and the crowd is eclectic, to say the least. But one thing is for sure when you hit Grapevine on a night out–a good time is sure to follow.
Thirsty guests can indulge in frozen drinks, Texas beers, and craft cocktails. After you've had a few, the bar even has their own basketball court, so don't hesitate to shoot some hoops!
The rooftop, meanwhile, serves as a (slightly) quieter getaway from the main party. It's cozy and intimate, the perfect place to take a breath before diving right back in.
Website | (214) 522-8466
The Henry
$$ | New American Bar & Restaurant | Oak Lawn
This newly opened Uptown spot hit the Dallas scene just last year, but it has already made a big splash.
With a staggering 15,000 square feet of space set in one of the city's hottest neighborhoods, The Henry brings together a welcoming atmosphere and upscale design.
The bright, airy rooftop blends European influences with contemporary American comfort. Guests are surrounded by the district's modern architecture and beautiful, blue Texas skies.
With delicious craft cocktails, an impressive wine menu, and a number of draught beers, it's a popular spot for early evening drinks.
Website | (972) 677-9560
Te Deseo
$$ | Latin Bar & Restaurant | Oak Lawn
One step into this chic Latin American-inspired eatery and you'll be whisked away to another world. Like an ultra-trendy urban jungle, the interior is marked by palm tree prints and low lighting.
Te Deseo is super spacious, with four bars and both indoor and outdoor dining. The biggest draw is the glamorous and sultry rooftop patio, where all the locals in the know head for a night out.
There, you'll be treated to incredible, close-up views of the city skyline and a long list of tequila-based cocktails as well as wines sourced from across Latin America.
If you're traveling as a couple, Te Deseo is a lovely spot for an intimate date night. Before drinks, try one of our other suggestions for romantic things to do in Dallas.
Website | (214) 646-1314
Sundown at Granada
$$ | American Bar & Restaurant | Lower Greenville
For those traveling with a group or looking to have an action-packed evening full of activities, Sundown at Granada is the place to be.
In this warm and rustic space, you get a delicious organic restaurant, intimate live music venue, and gorgeous rooftop bar all in one!
This is one of locals' favorite spots for happy hour, and the rooftop overlooking Greenville Ave only makes it more special.
Wednesdays and Thursdays are movie nights at the rooftop, and there are incredible happy hour deals almost every night of the week.
If a boozy brunch is more your speed, Sundown also serves up $2 mimosas and $4 Bloody Marys all weekend long.
Whatever the activity, you'll have a lovely open-air atmosphere and scenic views of Dallas' buzzy Lower Greenville district to look forward to.
Website | (214) 823-8305
The Quarter Bar
$$ | American Bar | Uptown Dallas
If you know anything about brunch, you've definitely heard of Dallas crowd favorite, Bread Winners Café. But it's more than just an early afternoon haunt.
During the evening, the courtyard and rooftop transform into a charmingly vintage watering hole with a New Orleans feel.
The street-side rooftop is excellent for people-watching, or you can head inside for darts and to try your luck at the pool table.
The Quarter Bar has deals running every day of the week, as well as a daily happy hour from 3 PM-7 PM Monday-Friday.
Weekends are a great time to swing by, because you'll score $2 off Deep Eddy vodka, one of the most well-known and well-loved Texas brands, anytime after 4 PM.
Website | (214) 754-0106
TNT Tacos and Tequila
$$ | Mexican Bar & Restaurant | Uptown
TNT is just as explosive as its name. Offering a spacious outdoor patio, views of Uptown Dallas, and a light bites bar, this party place is the self-proclaimed "most bumping rooftop" in the city.
Hardcore Tex-Mex fans should make sure to visit on Taco Tuesdays, when TNT offers $12 all-you-can-eat tacos from 3 PM-midnight.
Of course, you'll want to pair your meal with some of the bar's staple south of the border cocktails, like sangria, mojitos, or one of their large selection of margarita variations.
TNT is one of the best bars in Dallas for a party atmosphere that also comes with top-notch food and drinks.
Website | (469) 518-7888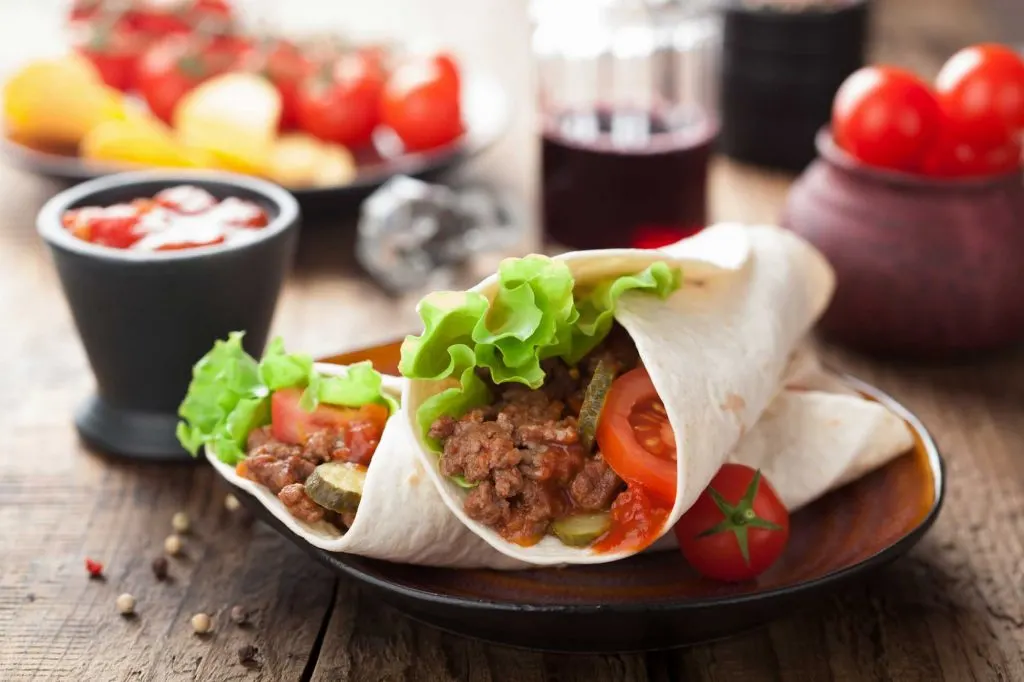 32 Degrees Bar at Urban Crust
$$ | Italian Bar & Restaurant | Plano
While it's a world away from the bustle of Downtown Dallas, this laid-back bar boasts beautiful rooftop views of its own and a stylish space in which to catch up with friends or watch the game.
32 Degrees occupies prime real estate in the center of Historic Downtown Plano, a suburb about 30 minutes outside of the city center.
From the third floor, you can watch the quaint shopping streets and local families out to dinner.
Of course, in between perfectly chilled craft beers, you have to try one of their pizzas, which score this spot a place on almost every list of Plano's best restaurants.
Website | (972) 509-1400
More Venues in Dallas
With a wide selection of wine, delicious meals, and eclectic environments, these romantic restaurants in Dallas have everything to make your date night memorable!
Map of the Best Rooftop Bars in Dallas
We know it can be a little overwhelming to look for the perfect happy hour spot with sweeping views.
For that reason, we decided to add all the locations from this article to a free interactive map that you can use on your phone.
This map also includes some rooftop bars in Fort Worth and Plano, which are a short road trip from Dallas. We hope it's useful!
Dallas Travel Resources
If you're a tourist traveling to Dallas, you might want to read our one day itinerary or weekend in Dallas itinerary.
Feeling a bit adventurous? Then go hunting murals in Dallas, or who knows, plan a weekend getaway from the big city. After all, there are tons of lovely places in the state, including some mind-blowing beach towns.
Last but not least, Dallas is a big city, so it might be overwhelming to find good accommodation in town. To help you with that we wrote handy guides on the best VRBO in Dallas as well as a guide to where to stay in Dallas.
We hope they are useful!
Did you like this post about the best rooftop bars in Dallas? Then share it with a friend who might like it too!
Latest posts by Katelyn van Sligtenhorst
(see all)