Heading to the least visited national parks in the US is an excellent way to find the hidden, wild gems, but some can be a little more difficult to reach.
Unlike the most visited national parks, the remoteness of the lesser-known ones is part of their appeal – they are an untouched wilderness, perfect for those who love exploring.
We'll introduce you to nineteen beautiful and fascinating national parks that you may not have heard of before, with much lower visitor numbers than parks like the Grand Canyon, which sees 4.53 million visitors annually.
After reading this, you'll know what makes each one unique and why you should visit it.
These dream destination parks and reserves span glacier-carved wilderness, rugged canyons, and tropical paradises and offer a true taste of the wild.
19 Least Visited National Parks
Here are the least crowded national parks in the United States as per 2021 numbers. Have you been to any of these underrated national parks? Let us know in the comments.
Pssst: if you're visiting 3 or more national parks in a 12-month period, you might want to check out the America the Beautiful Pass. This national park pass can save you some serious money in entry fees. Here's our America the Beautiful Pass review.
1. Gates of the Arctic National Park – The Least Visited National Park in the US
Location: Alaska
Visits: 7,362
Known as Alaska's ultimate wilderness, the Gates of the Artic park is named for the frozen peaks of Frigid Crags and Boreal Mountain.
These scenic wilds are perfect for that craving for solitude and awe-inspiring grandeur.
If you're looking for a mountainous arctic landscape sculpted by the northern weather and ready for challenging wilderness adventures, this 8,4 million acres of national parkland will provide.
This one of the least crowded national parks is free to enter and open only in summer. You'll have to charter an air taxi or hike in to reach the Gates of the Arctic.
Read next: 27 Best Western and West Coast National Parks
2. National Park of American Samoa
Location: Territory of American Samoa
Visits: 8,495
Experience the tropics in one of the least visited national parks at the National Park of American Samoa.
This park is located about 2,600 miles southwest of Hawai'i, an idyllic tropical jewel tucked away far from the crowds.
Explore the stunning heart of the South Pacific in this park incorporating three volcanic islands.
Expect to find tropical rainforest, coral reefs, and a park that keeps the Samoan heritage intact.
You'll need a valid passport to visit American Samoa, but the Park is free and a paradise for bird watchers, snorkelers, and hikers.
3. Kobuk Valley National Park
Location: Alaska
Visits: 11,540
The Kobuk Valley National Park sees half a million caribou migrate through its sweeping vistas, and it's known for its stunning Ice Age sand dunes and the mighty Kobuk River.
This remote Park requires a plane or boat to access, as there are no trails or roads.
The Kobuk Valley park is free to enter and open year-round, providing spectacular opportunities for backpackers and boaters.
The climate is harsh, and there are bears, so wilderness safety is a must.
4. North Cascades National Park
Location: Washington
Visits: 17,855
Who would have thought one of the least visited national parks is only a few hours away from Seattle?
Go biking, boating, or hiking in this alpine landscape filled with awe-inspiring mountains, alpine wildlife, rivers, glaciers, and mighty waterfalls.
North Cascades National Park is a little more accessible, and while no public transport goes directly to the Park, you can get to the outlying towns by bus.
Driving to North Cascades is simple enough, making this a great choice for hiking and horseriding tours.
There are no entry fees but expect a parking fee for car parking and camping, and you will need a permit for camping. Practice bear safety when experiencing the North Cascades park
5. Lake Clark National Park
Location: Alaska
Visits: 18,278
You'll need to hire a plane or a boat to visit Lake Clark National Park, but if you want glacier-topped volcanic mountains and shimmering alpine lakes, this is where to go.
It's a world where the Dena'ina people live on the land, where bear fish for salmon and nature thrives.
With over 4 million acres of park, Lak Clark offers a culturally and ecologically diverse experience.
Located on the Pacific rim of fire, this park has everything from coastal forests, alpine tundra, salt marshes, glaciers, and volcanoes.
While the Park is open year-round, most visitors prefer to go there in the warmer season between June and October.
There is no fee to enter; you can experience backpacking, camping, river running, and bear viewing in this spectacular wilderness without a license.
6. Katmai National Park and Preserve
Location: Alaska
Visits: 24,764
Another of the least visited national parks open year-round, Katmai National Park offers visitors many outdoor activities such as brown bear watching, hiking, fishing, and camping.
Brooks Camp is the most popular destination for people to fish and view brown bears.
Katmai is inaccessible by road, and most visitors charter small, float-equipped aircraft; you'll need to attend a bear safety talk before visiting Brooks Camp.
Crown the Fat Bear in the annual March competition, or view the volcanoes and tundra by air while flightseeing.
While hunting and trapping are forbidden in the park, the greater Katmai Preserve allows these activities provided you have the needed licenses, making this an ideal destination for hunters.
7. Isle Royale National Park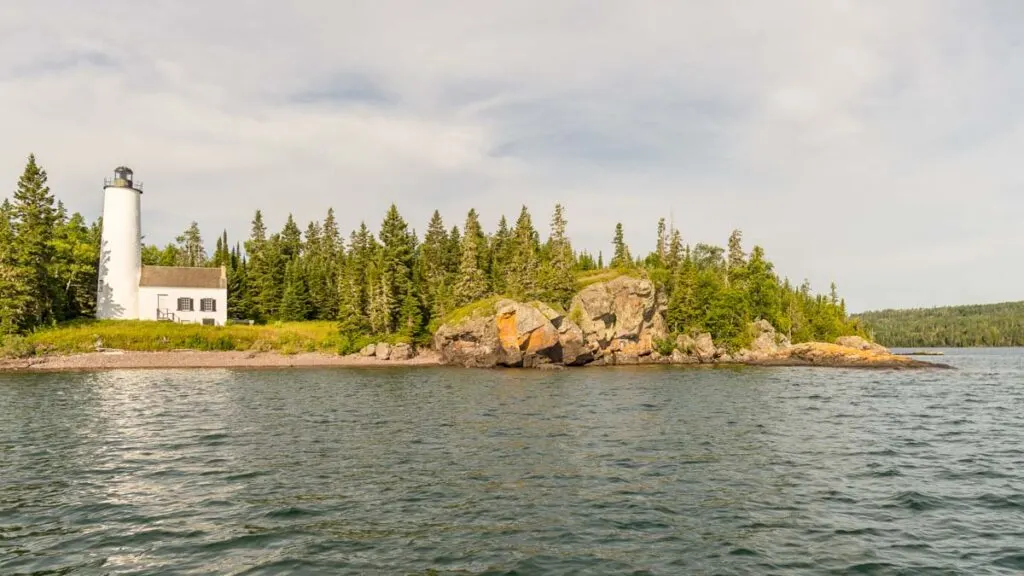 Location: Michigan
Visits: 25,844
Isle Royale National Park is one of the lesser known national parks and is the perfect destination if you're looking for a rugged island adventure isolated from modern society.
The island, surrounded by Lake Superior, is only open from April 16 – October 31 due to extreme weather conditions.
You can reach Isle Royale by ferry (no car ferries, as this is a designated wilderness), seaplane, or private boat.
If you love kayaking, boating, hiking, and fishing, then Isle Royale will be your paradise. Also, if you're a scuba diving lover, know that the cold waters of Lake Superior kept many shipwrecks intact.
There is a $7 daily charge per person over 15, or you can buy a Season Pass for $60, which covers up to 4 adults.
The park extends over one main island and 450+ smaller islands, making it a unique ecological haven. Expect wolves, moose, and an abundance of birds.
8. Wrangell-St. Elias National Park
Location: Alaska
Visits: 50,189
A massive park that encompasses 13.2 million acres of wild boreal forest, glaciers, rivers, and active volcanoes, Wrangell-St. Elias National Park is perfect for the intrepid explorer.
Visitor services are limited, but this park will offer you a true wilderness teeming with wildlife
While it's America's largest national park, it is also one of the least visited national parks, making it an absolute winner for anyone looking to experience the awe-inspiring isolation of Alaska's landscape.
You can see Mount Wrangell, one of the largest volcanoes in the world, smoking on clear days.
A place filled with coastal landscapes, high mountains, and diverse ecology, this backcountry park has several public-use cabins.
Go hunting or fishing, or trek through the incredible landscape. There is no entrance fee for the use of the park and preserve.
9. Dry Tortugas National Park
The remote Dry Tortugas National Park consists of seven small islands and open water, making it a picturesque choice for those who love marine life, coral reefs, and tropical birds.
Only about 68 miles from Key West, the Dry Tortugas coral reefs are largely undisturbed. Besides, the national parks in Florida are known for being incredibly beautiful.
With its tropical savanna climate, the archipelago is perfect for snorkeling, boating, fishing, and paddlesports.
History buffs will find many interesting and significant shipwrecks, Garden Key Lighthouse, and the unfinished coastal fortress of Fort Jefferson.
You can reach Dry Tortugas by ferry or seaplane, the cost of which includes the entrance fee. Camping fees range from $15-$30 a night and must be paid in cash.
Read next: 13 Best East Coast National Parks Ranked
10. Glacier Bay National Park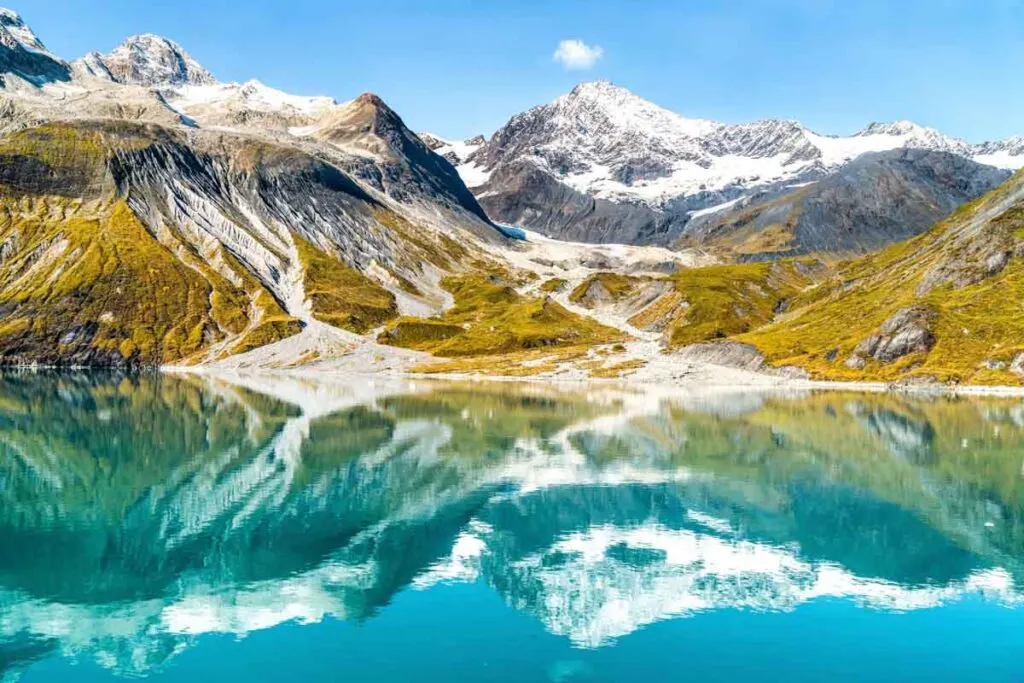 Location: Alaska
Visits: 89,768
Glacier Bay is definitely not one of the least popular national parks, and its 3.3 million acres provide a home to temperate rainforests, untouched coastlines, fjords, glaciers, and stunning mountains.
It's a perfect place to explore by boat and to view sea lions and marine birds.
This marine park is a unique and dynamic wilderness, offering both coastal and inland reserves, with mountains covered in snow caps, ancient peatlands, and temperate old-growth rainforests teeming with wildlife.
There are no entrance or camping fees, and the park is open year-round, though expect limited park services in winter. You can reach Glacier Bay by air, ferry, tour, or charter boat.
11. Great Basin National Park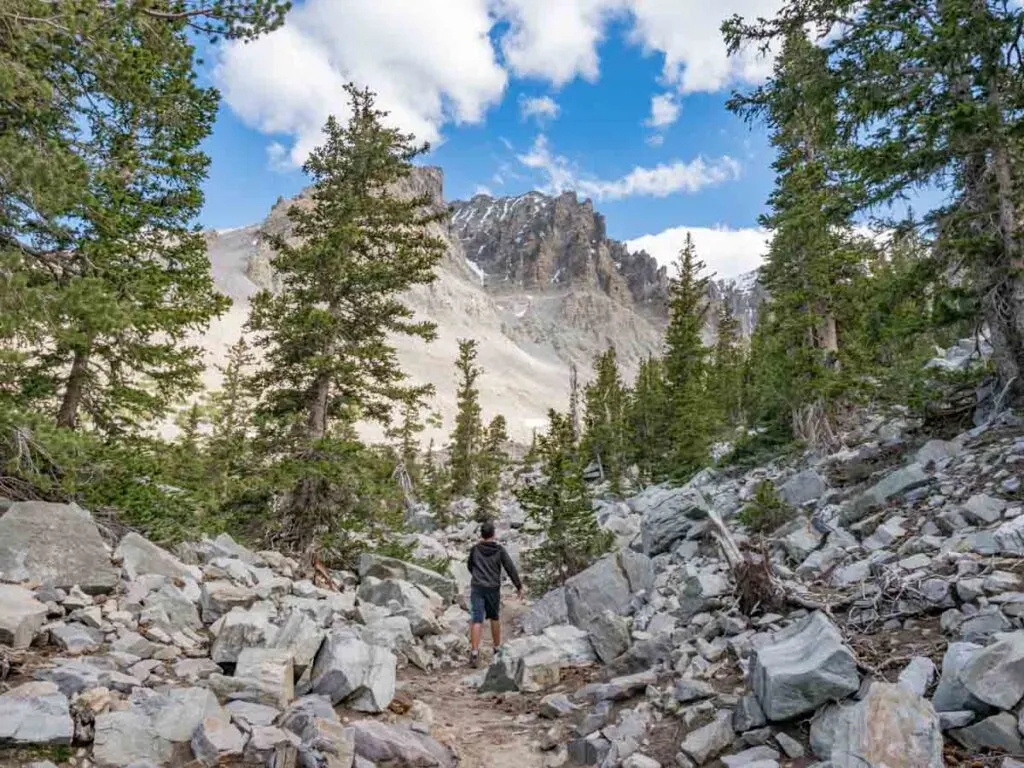 Location: Nevada
Visits: 89,768
Whether you want to go camping under the bristlecone pine canopy, watch the stars in unpolluted skies, or explore the Lehman Caves, Great Basin National Park has so much to offer.
Those who love to feel at one with nature and forage off the land will enjoy this least visited national park in Nevada.
There is no fee to enter the Great Basin park, but the caves have an entrance fee of $6-$15, and there is a fee to use the campgrounds, which ranges from $20-$30.
Great Basin offers opportunities for pine-nut gathering, hiking, fishing, and participating in astronomy programs.
12. Congaree National Park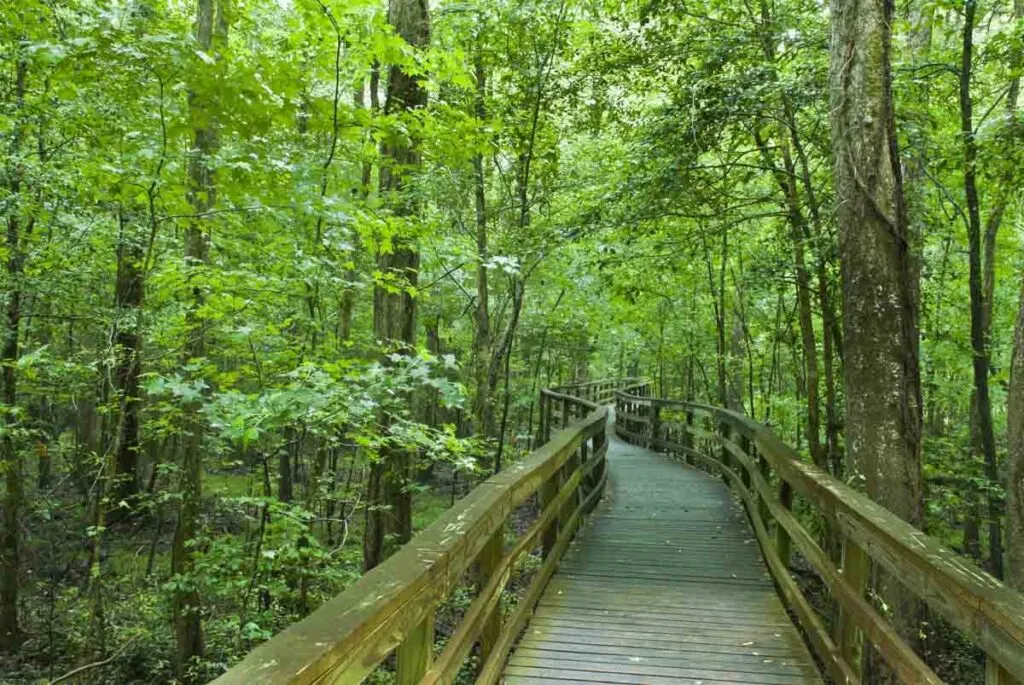 Location: South Carolina
Visits: 215,1981
Head to South Carolina to discover a watery wilderness perfect for kayaking, canoeing, and fishing in the 20,000-acre Congaree National Park.
Whether you prefer to go by foot or water, you'll be able to explore this backcountry wilderness and go camping.
There is no entrance fee, but pack wisely for the wilderness, and if you're going in summer, ensure you have insect repellent.
Paddle the Congaree River Blue Trail to enter the park and find its 20 miles of hiking trails.
You can fish if you have a valid South Carolina fishing license. And for those interested in learning more about the fauna and flora, park rangers and volunteers have guided walks throughout the year, and the park is accessible by road.
13. Denali National Park
Location: Alaska
Visits: 229,521
As you can see, Alaska is home to many of the least visited national parks, thanks to its huge areas of unspoiled land.
Denali National Park provides reserves to six million acres of Taiga wilderness, snow-touched mountains, and alpine forests.
The tallest peak in North America is Denali, at 20,310 feet, which can be found here in this tranquil, scenic landscape.
Reaching Denali National Park is simple by car, train, or private bus service, though it is also possible to hike in.
There are few trails in Denali, allowing animals to roam without restrictions, and you can see amazing wildlife in stunning scenery.
Possible sightings include moose, caribou, Dall sheep, bears, wolves, and many small mammal species and birds.
14. Voyageurs National Park
Location: Minnesota
Visits: 243,042
Head to Minnesota to experience a park filled with wetlands, hardwood forests, cliffs, streams, and awe-inspiring lakes.
This experience could be your chance to see the Northern lights or explore the waterways in a private houseboat or kayak.
Voyageurs National Park offers visitors plenty of opportunities for fishing, watching wildlife, and exploring the seasonal changes without paying a fee.
While there is no public transportation to the park, you can drive from Duluth in about three hours.
Gray wolves, black bears, moose, and beavers inhabit this boreal forest, which makes it excellent for wildlife enthusiasts.
15. Guadalupe Mountains National Park
Location: Texas
Visits: 243,291
Discover one of the least visited national parks in Texas, where Guadalupe Mountains National Park is a vista full of spectacular canyons, mountains, and desert dunes.
Hiking and backpacking are popular choices, and the miles of trails that wind through this diverse ecosystem can range from day hikes to longer remote hikes out to the Salt Basin Dunes.
Some of the other local attractions are Guadalupe Peak, Devil's Hall, and El Capitan.
The entrance fee is $10 per person, and campgrounds are available for backpackers. Expect to see desert mammals and lizards.
16. Black Canyon of the Gunnison National Park
An unforgettable experience awaits you at the Black Canyon of the Gunnison National Park, an incredible place to visit in Colorado.
This amazing canyon is home to an Astronomy Festival, and the Gunnison River has sculpted this steep craggy landscape in incredible ways.
The park has fees for pedestrians and vehicles, from $15-$30 for a seven-day pass. There are two campgrounds, the only places you are permitted to camp.
Head to the Black Canyon for incredible geological sights, stargazing, birdwatching, and an array of wildlife.
17. Channel Islands National Park
Visit these five stunning islands and the ocean around them to view a rugged landscape home to diverse animals, birds, and plants.
See marine animals like dolphins, whales, and seals, to unique island species like the Island deer mouse and Island fox.
Visitors interested in nature and biology will find much to discover at Channel Islands National Park, while others may prefer hiking, picnicking, boating, surfing, or exploring the tide pools.
There is no entrance fee, and Channel Islands park is open all year. Reach the islands by private boat or Island Packers.
18. Virgin Islands National Park
Location: Virgin Islands
Visits: 323,999
The Virgin Islands National Park is remarkable in that it covers two-thirds of the island of St. John.
It has everything from historic plantation sites to Indigenous petroglyphs, stunning turquoise water, coral reefs, and white sand beaches.
There's something for everyone, with opportunities to discover ancient cultures, go snorkeling and boating, and take long hikes through trails.
A day pass is $5, and the park is open year-round.
19. Pinnacles National Park
Location: California
Visits: 348,857
While this is a well-known example of the least visited national parks, Pinnacles National Park remains a hidden treasure.
This unique landscape ranges from prairie to towering rock formations, and this park offers excellent hikes for various experience levels.
This park can get quite busy on the weekends, so if you want more solitude and fewer entrance queues, head there during the week. A weekly walk-in pass is $15, or $30 for a vehicle.
Home to mammals such as bats, mountain lions, bobcats, and gray foxes, you will also be able to view many species of birds, as the park has over 160 species. Hiking and camping are permitted, but not backpacking.
Least Visited National Parks Map
Here's an interactive and free map of all the least visited national parks mentioned in this article. You can open it on your smartphone or desktop. Click here to open the map.
Final Words For The Least Visited National Parks
The United States has incredibly popular sites but also has quite some underrated national parks.
These lesser-known national parks account for many and many square miles of incredible landscapes, human history, and countless plant species.
If you have a bucket list goal of visiting all the American national parks, why not begin with the least popular ones?
Anyway, we hope you enjoyed reading about the least visited national parks in America.
Did you like this article about the least popular national parks? Then share it on your social media!
19 Least Visited National Parks
Gates of the Arctic National Park
National Park of American Samoa
Kobuk Valley National Park
North Cascades National Park
Lake Clark National Park
Katmai National Park and Preserve
Isle Royale National Park
Wrangell-St. Elias National Park
Dry Tortugas National Park
Glacier Bay National Park
Great Basin National Park
Congaree National Park
Denali National Park
Voyageurs National Park
Guadalupe Mountains National Park
Black Canyon of the Gunnison National Park
Channel Islands National Park
Virgin Islands National Park
Pinnacles National Park