Want to see the Lone Star State in a whole new light? These scenic drives in Texas get you up close and personal with everything the area has to offer.
On this list, we'll venture through major cities, tiny roadside stops, tranquil lakes and sprawling farms, dramatic desert landscapes, and lush rolling hills, finding something for every kind of road tripper.
With so much ground to cover, Texas really is best seen by car. Keep reading to snag all our tips on the best drives in Texas, including the length of each route, where to start, and highlights to see along the way.
17 Best Scenic Drives in Texas
Make sure you've got gas in the tank and a great playlist because we're ready to hit the road!
Highway 16
On a map, Highway 16 looks like a dividing line that cuts the state nearly in half, running straight through the heart of Texas.
It starts just 46 miles from the Rio Grande, meanders northward for a whopping 550 miles, and concludes at a Texas small town called Windthorst, just short of the Oklahoma border.
Along the way, there's something to be found for any kind of traveler. Highway 16 crosses through a number of "Capitals of the World" for cowboys (Bandera), apples (Medina), and pecans (San Sabo).
You can also cross the Regency Suspension Bridge (one of the last of its kind open to cars), take a stunning detour through Hill Country on the Willow City Loop, and climb the mystical Enchanted Rock, one of the best state parks in Texas.
Canyon Sweep
When you search for the most scenic drives in Texas, Canyon Sweep scores a spot on pretty much any list worth its salt. And it's easy to see why.
This 119-mile route winds through the striking landscapes of northern Texas, starting in the tiny town of Quitaque and ending up among the impressive cliffs and red rock formations of Palo Duro Canyon State Park.
Known as the "Grand Canyon of Texas," Palo Duro is the second-largest canyon in the United States, clocking in at 120 miles long and as many as 20 miles wide at some points.
But before you get there, stop at the Ghost Horse Gallery in Silverton for local art and drool-worthy personal pecan pies, as well as the Mackenzie Reservoir for hiking and picnicking.
Read next: Fun Facts About Texas
Highway 207
According to locals, the best views of Palo Duro Canyon aren't actually in the eponymous state park but along this very route!
Highway 207 is a quiet 48-mile stretch of road that leads you deeper into the rocky red landscapes of the Texas panhandle, passing from Claude to Silverton.
For the most dramatic views, keep an eye out for the Prairie Dog Town Fork of the Red River and Tule Creek.
While in Claude, you can mountain bike or take a Jeep offroading at the rugged Merus Adventure Park (which you'll likely have all to yourself).
Once you make it to Silverton, both Turkey and Caprock Canyons are just a short hop away, and both are well worth a visit, offering even more rugged vistas, miles and miles of trails, and even herds of wild roaming bison.
Read next: Best Road Trips in Texas
Texas Lighthouse Trail Scenic Drive
So you've gotten to Palo Duro Canyon State Park, but did you know you can actually drive through the canyon itself?
Whether you don't want to hike or just need to save some time, this route will take you through the highlights of the park from the comfort of your own car.
The 16-mile road takes you down to the canyon floor, then around a scenic loop that features views of the iconic Lighthouse rock formation and lots of historical markers with more information about the area.
River Road
Now, this is the epitome of a Texas scenic drive. River Road traces through striking West Texas landscapes from ​​the "ghost town" of Terlingua to Presidio.
Kick off your trip with dinner at Starlight Theatre in Terlingua, once the town's 1930s-era movie theater and now converted into a restaurant, live music venue, and probably the only place around that draws a crowd.
Then, as you cut through Big Bend Ranch State Park, there are dozens of opportunities to stop, hike, and enjoy the landscapes from outside the car.
Bandera Pass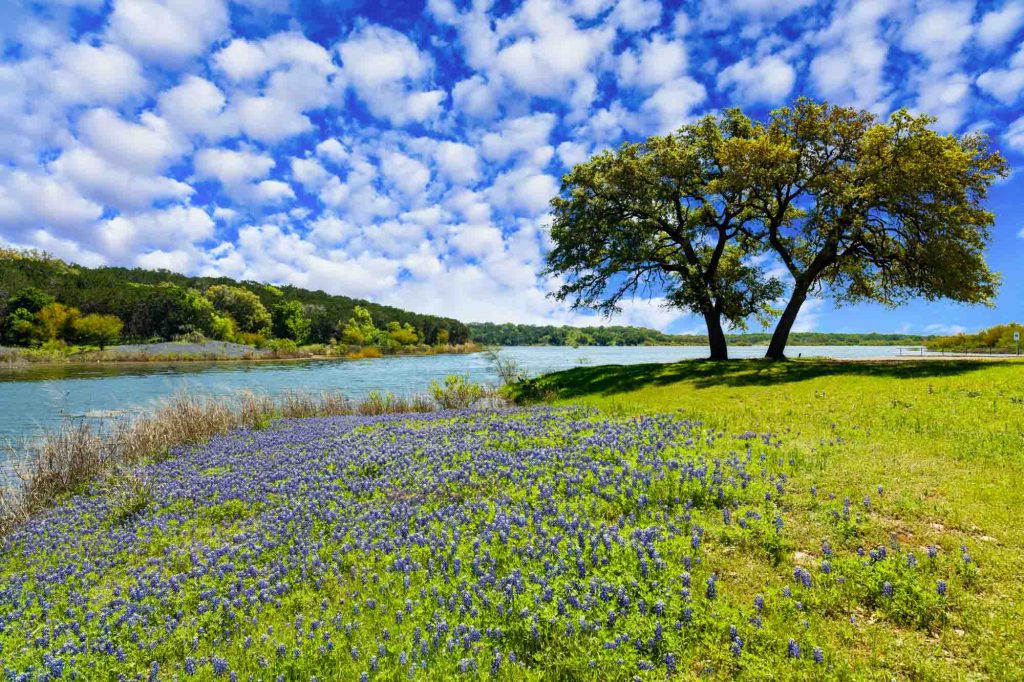 This pass through the mountains dividing the Medina and Guadalupe river valleys is used to have visitors.
It was traversed for centuries by Native Americans, European soldiers, and early settlers, even witnessing a few major clashes between groups.
Today, it provides lucky drivers with fascinating history and breathtaking 360-degree Texas Hill Country views.
For a glimpse into the past, stop by the Old Camp Verde General Store (established in 1857!) for hearty Southern dishes, local art, and all kinds of funky trinkets and treasures.
El Camino Real Highway
No list of scenic drives in Texas would be complete without a mention of El Camino Real, a meandering 540-mile route that takes you all the way from the Toledo Bend Reservoir in East Texas to San Antonio.
According to the history books, a similar route was used by both Native Americans and Spanish missionaries to cross the wilds of Texas as early as the 1700s.
Of course, there are tons of must-sees in San Antonio itself, but you'll also want to stop enroute for highlights like the piney woods of Sabine National Forest and the prehistoric village at Caddo Mounds State Historic Site.
Devil's Backbone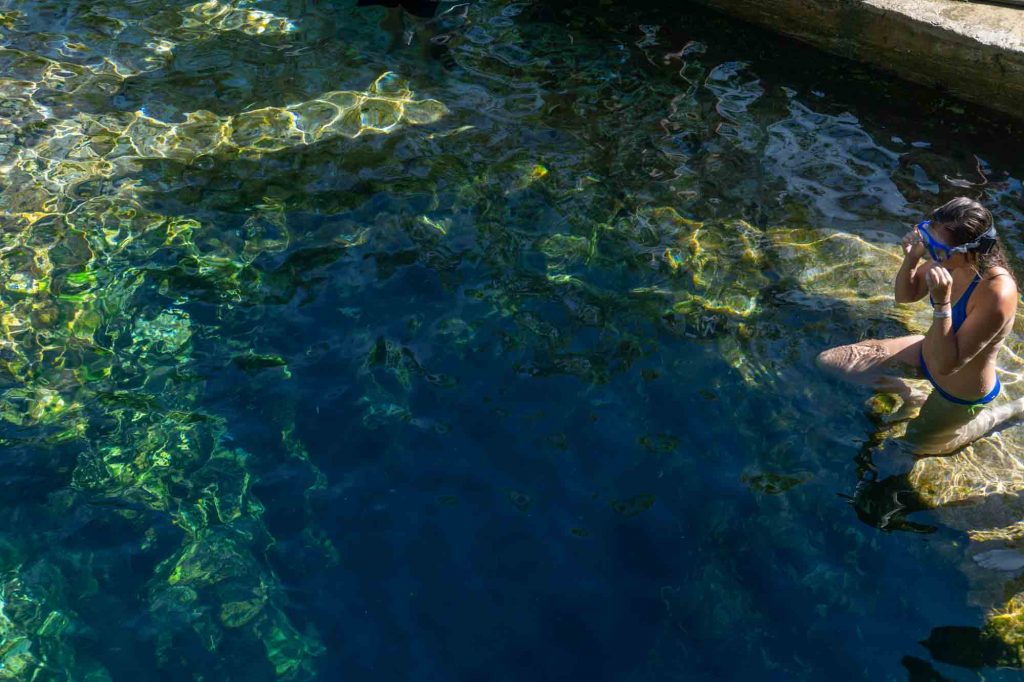 Although it sounds more scary than scenic, Devil's Backbone is super picturesque and not at all dangerous to drive.
The 51-mile loop runs along a limestone ridge through Texas Hill Country, connecting the popular small towns of Blanco and Wimberley. It passes several of the area's many wineries, breweries, and distilleries along the way.
For an unforgettable stop, swing by Jacob's Well, a shockingly blue natural spring swimming hole where you can plunge into water that stays a cool 68 degrees year-round.
There is one spooky part…Along Purgatory Road, some drivers have reported apparitions appearing on the hoods of their cars.
Texas Swiss Alps Scenic Drive
As you could probably guess, no part of Texas looks quite like Switzerland.
But this route is full of jaw-dropping vistas nonetheless, looping through the center of the state and reaching altitudes of 1,400-2,150 feet.
The 85-mile route crosses the stunning Medina and Sabinal Rivers multiple times on its meandering path, as well as a handful of must-see attractions.
Pick apples in Medina, tube along one of the rivers, experience life on a dude ranch, and hike and watch for wildlife at Lost Maples State Natural Area.
FM 337
This dramatic and beautiful drive northwest of San Antonio is full of sharp switchbacks and steep slopes, making it as thrilling as it is scenic. In fact, it's particularly popular with motorcycle riders.
Start in Medina, where you can indulge in apple orchards and vineyard tours. Then, continue through the enchanting forests of Lost Maple State Natural Area (especially stunning in autumn) and find a tiny slice of paradise in Utopia, Texas.
The route ends in Camp Wood, home to fewer than 1,000 people but over 200 bird species! It's a popular destination for canoeing, antique shopping, and just embracing the slower side of life.
Route 66
The iconic Route 66 is not one of the most scenic drives in Texas in terms of natural beauty, but it's beloved across the entire country for the history it represents. After all, this route was one of the original highways in the US Highway System, known as the "Main Street of America."
Although much of Route 66 has since been replaced by Interstate 40, some of the original stretches and plenty of charm and beauty remain.
The 113-mile portion that runs through the Lone Star State's panhandle is characterized by quirky attractions like Cadillac Ranch, an art installation that features 10 cars buried nose-down in the ground and covered in graffiti. You can even bring spray paint and leave your own mark.
Davis Mountains Scenic Loop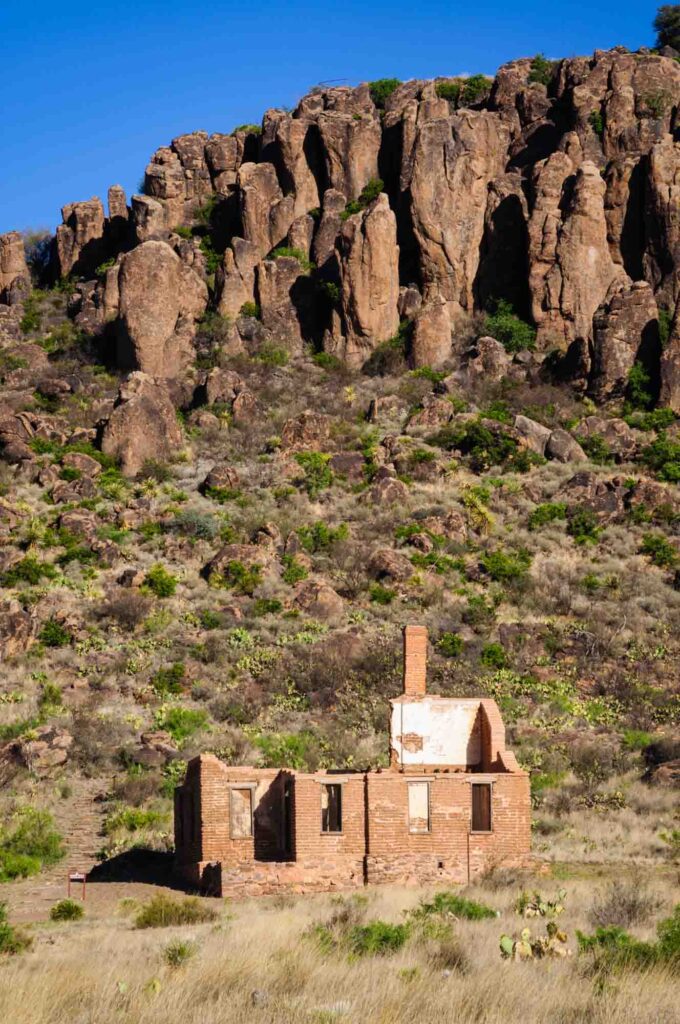 Up, up, and away! Not only is this one of the most scenic drives in Texas; it's also the highway with the most elevation in the state.
All in all, you'll drive through 2,000 feet of elevation change, peaking at an impressive (for Texas) 6,700 feet.
Kick things off in Fort Davis, a tiny town named after and home to one of the best-preserved frontier forts in the United States, which was active from 1854 to 1891.
Along the 75-mile route, you can watch the landscape change from grasslands and scrub brush for as far as the eye can see, to dense pine forests.
If you want to stretch your legs, there are a number of must-see attractions just off the highway, like the picturesque Madera Canyon and the ​​McDonald Observatory, the third-largest in the country.
Lonesome Highway
Escape the crowds and enjoy 59 miles of meditative driving along the aptly named Lonesome Highway, found in remote Northwest Texas.
Although you likely won't spot many other cars, you will be treated to views of wide-open plains, awe-inspiring Texas sunsets, and the towering Guadalupe Mountains National Park on the horizon.
So make sure you have plenty of gas in your tank before tackling this one!
Read next: All National Parks in Texas
Ross Maxwell Scenic Drive
Big Bend is widely regarded as one of the most incredible places in Texas when it comes to natural beauty, and the 30-mile Ross Maxwell Scenic Drive puts all of it on display.
Along the way, there are a handful of historical and natural highlights that you'll want to stop and explore.
Watch for native bird species at the historic Sam Nail Ranch, admire the rock formations at Mule Ears Viewpoint, explore the early 1900s buildings of an old cavalry camp in the Castolon Historic District and marvel at the 1,500-foot sheer cliffs of Santa Elena Canyon.
Once you reach the end of the route, you have options to explore one of the best Texas hiking trails: the Santa Elena trail.
Then, continue on the all-gravel Maverick Road 14 miles to the park's western gate, or head back the way you came.
Highway 90/385
Texas isn't all flat, and Highway 90/385 is the best way to get a taste of the impressive Chisos Mountains, which loom over the road as you make your way along this "gateway to Big Bend."
The crossroads of the 2 highways meet in Marathon, Texas, which despite its status as a tiny desert town of only about 400 people, boasts attractions like art galleries and ornate European-inspired gardens.
Spending a night? Stay at the historic (and gorgeous) 1927 Gage Hotel. Then, head onwards to the limestone cliffs and striking desert landscapes of Big Bend National Park.
Willow City Loop
Visiting Texas in the spring? Few Texas scenic drives are more famous than this one when it comes to wildflower viewing.
Located just outside Fredericksburg, this 13-mile slow-driving loop in central Texas is gorgeous all year round. Still, it comes alive March-May with blankets of colorful Indian Paintbrush, Sunflowers, and of course Bluebonnets (the Texas state flower).
Try to visit on a weekday, as all the natural beauty draws some serious crowds and you don't want to spend your visit stuck in bumper-to-bumper traffic.
Highland Lakes Drive
To end our list of scenic drives in Texas on a high note, we head to Highland Lakes, a series of 7 lakes in Texas dotted throughout stunning Hill Country.
The drive starts at Lady Bird Lake in downtown Austin and takes about 2 hours if you go straight through, although, of course, you'll want to stop at several (or all) of the lakes to enjoy.
After all, the activities in this area are endless. You can boat, bike, hike, swim, zipline, golf, and visit award-winning wineries, just to name a few. And if you're not ready to go home yet, you can always stay in one of the luxurious resorts or cozy cabins on the water.
Spend more time at Lake Travis to indulge in a party atmosphere and some of the clearest scuba diving in the state, or head to Inks Lake for excellent camping and caverns.
Did you enjoy reading about these beautiful drives in Texas? Then share it with a friend who might enjoy it too!