Looking for the best places to visit in Florida? Here're the spots you can't afford to miss in the Sunshine State!
White sandy beaches are probably the first thing that comes to mind when you picture Florida. Even though The Sunshine State is definitely a mecca for all things seaside, there's a ton more to Florida if you know where to look.
From striking national parks to incredible nature at its finest, remote tropical islands, and colorful beach towns you can get lost in for hours on end, here are 27 places in Florida you absolutely need to have on your radar for your next escape!
27 Places to Visit in Florida
1. Orlando-Walt Disney World
Quite possibly Florida's most famous attraction, Orlando's Walt Disney World is a must on any Florida bucket list.
This giant amusement park is home to some of the most thrilling rides in the entire world, all of which provide a taste of the magic of Disney.
Regardless of your age, you are guaranteed plenty of fun at Walt Disney World, be it by riding themed rollercoasters, meeting Disney's most-loved characters, going on a safari, or traveling to different countries without having to board a plane.
Disney is actually made up of four parks: Magic Kingdom, Epcot, Animal Kingdom, and Hollywood Studios. They're all different from each other, so make sure you plan several days into your itinerary to check them all out.
Read next: Closest Beaches to Orlando
2. Tampa
Boasting a beautiful coastline and tons of fun attractions, Tampa is one of the best places to go in Florida, especially if a city escape with relaxed beach vibes is what you're after.
During your visit to this city, you can pretty much do a little bit of everything, be it checking out art museums, sipping cocktails with a view at the many rooftop bars in town, riding the rollercoasters of Busch Gardens, taking a hike or two at the nearby Weedon Island Preserve, or hitting the beach for some serious fun under the sun activities!
3. St. Augustine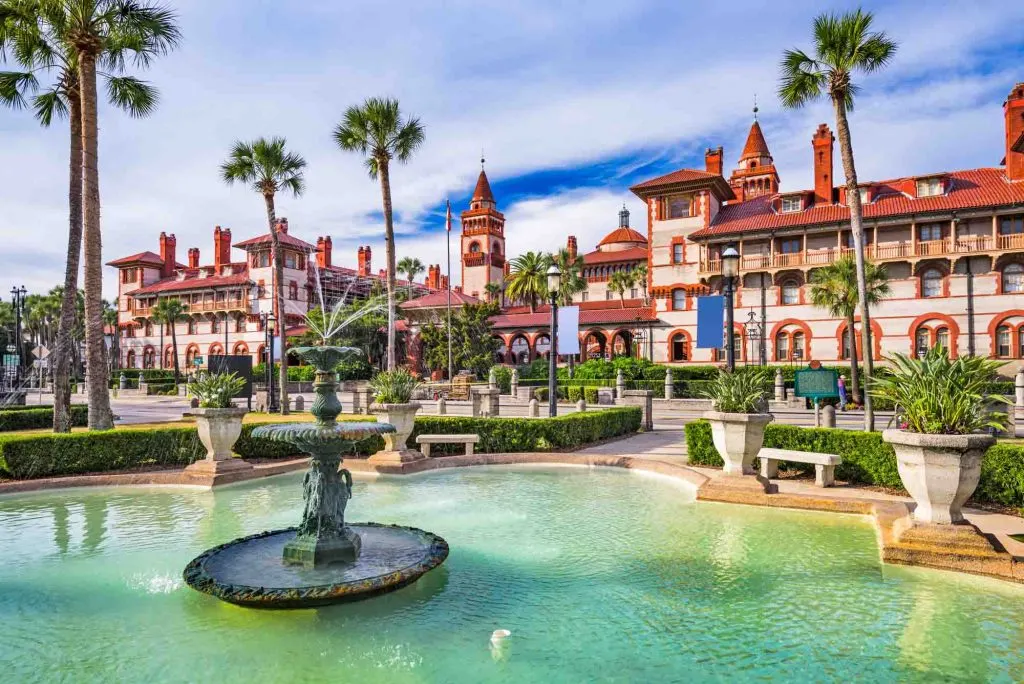 St. Augustine is one of the cutest places in Florida, particularly if what you're after is historical goodness combined with tons of beach fun.
Boasting noticeably European vibes combined with coastal charm, St. Augustine is actually the oldest city in the United States.
During your time here, you'll get to stroll through its cobblestone streets, sip a coffee at its romantic squares, and get the chance to explore tons of historical sites and museums, all with white sandy beaches acting as a backdrop, of course!
4. Florida Keys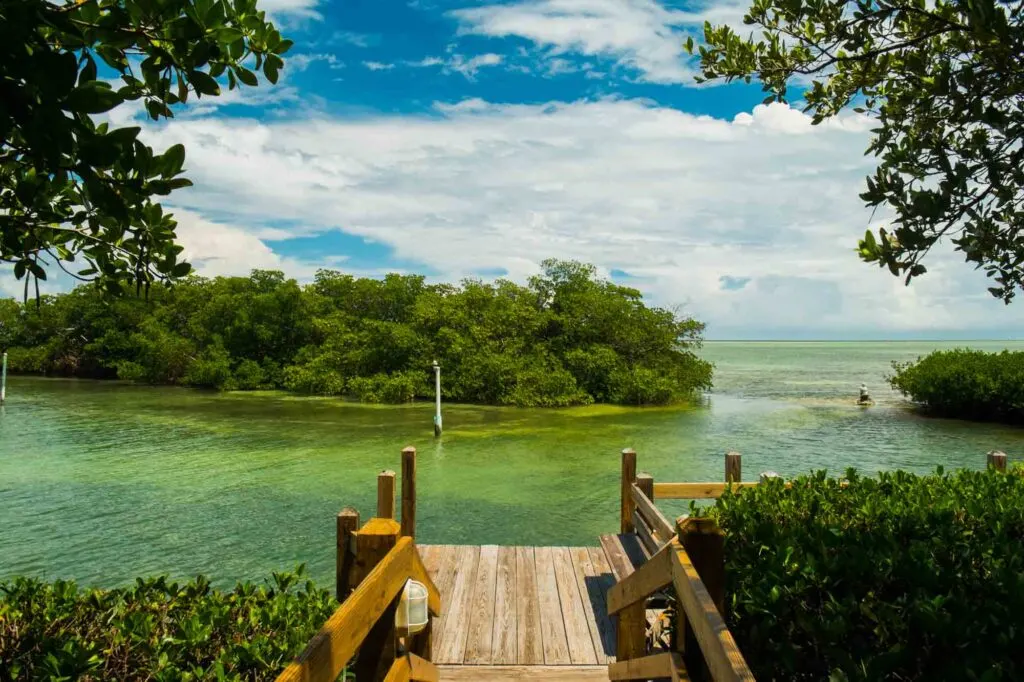 Tropical goodness is just a stone's throw away from Florida's mainland, and you'll find it right in the alluring Florida Keys.
While you could very easily choose to spend your time here sunbathing on white-sandy beaches with views of turquoise waters all over, you'll find plenty more to do at the Keys if you're itching for more adventure.
Among the best things to do in the Florida Keys, you'll find scenic driving between the islands, snorkeling among coral reefs at John Pennekamp Coral Reef State Park, checking out a remote national park to swim among marine life, and finding crocodiles at the Crocodile Lake National Wildlife Refuge!
Read next: Best Road Trips in Florida
5. Destin
Commonly nicknamed the "world's luckiest fishing village", Destin is a city located on the Florida Panhandle and a wonderful place to visit for stunning beaches, fishing adventures, nature, and historical sights.
While visiting, a can't miss place to check out is Henderson Beach State Park, a protected strip of the Emerald Coast where you'll find white sandy dunes and turquoise-colored waters perfect for a swim.
Within the city, you can enjoy attractions such as water parks, museums, beach parks, zoos, and more!
6. Fort Lauderdale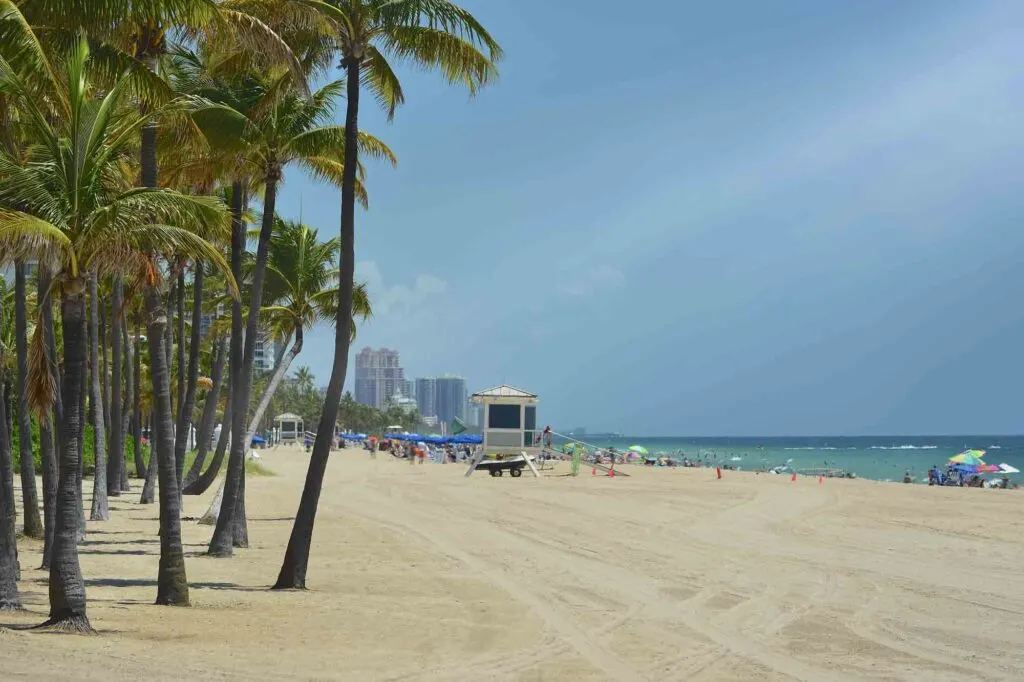 Famous for its beaches, cultural offerings, artsy vibes, and unbeatable shopping scene, Fort Lauderdale is one of the hippest places to visit in Florida.
While exploring Fort Lauderdale, you'll get the chance to sunbathe on soft sandy beaches, ride a gondola over the city's canals, stroll its historic waterfront, hop on a yacht to gawk at the mansions that dot Millionaires Row, enjoy a bustling foodie scene and nightlife, and so much more!
7. Naples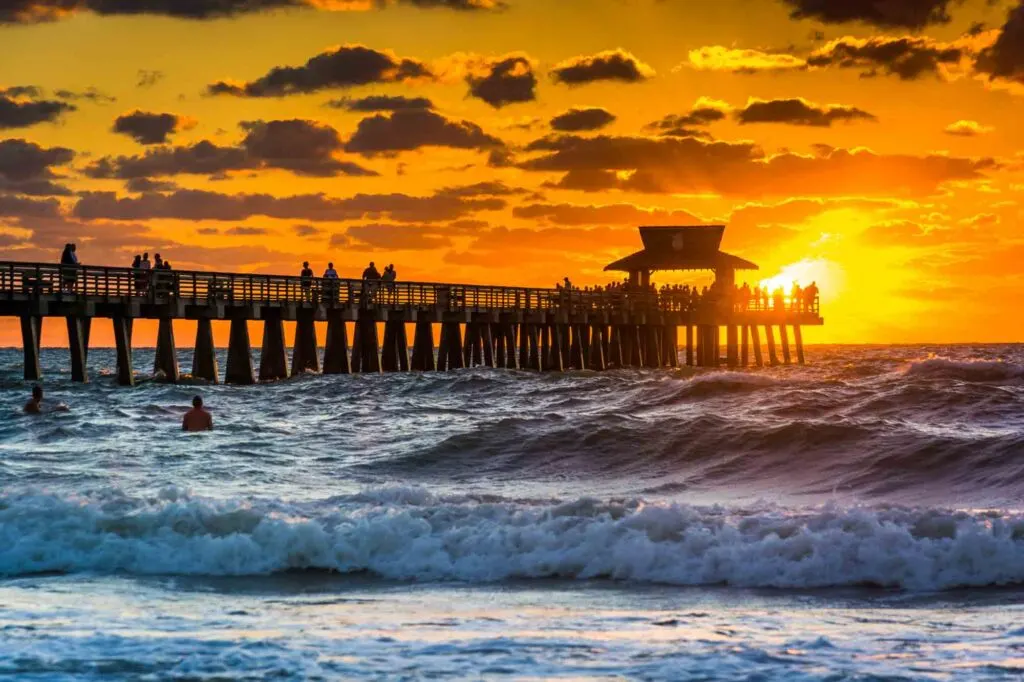 Naples is the southernmost city on Florida's Gulf Coast and a wonderful place to visit for upscale vibes, luxury resorts, and some of the best beaches in South Florida.
While here, you'll get to choose from the many tranquil beaches in the city, most of which boast shallow waters, soft white sand, and calm waves, making them ideal for swimming and sunbathing.
For upscale shopping and dining, head to 5th Avenue South, which is famed all over the state for its trendy restaurants, boutique shops, and art galleries.
If you're a nature buff, you'll find plenty of activities nearby, with the Gulf Coast Everglades Visitor Center located just a stone's throw away as well as several parks, including Corkscrew Swamp Sanctuary's cypress forest and Fakahatchee Strand State Park.
8. Miami
Famed for its unbeatable nightlife, its pastel-colored Art Deco buildings, and its Hispanic heritage, Miami is undoubtedly one of the best places in Florida to visit for a well-rounded city escape.
During your visit, you can check out the food scene at Little Havana, dance to Cuban beats at Miami Beach, check out the historical buildings at the Art Deco Historic District in South Beach, gawk at the world-renowned murals at Wynwood Walls, and more!
9. Fort Myers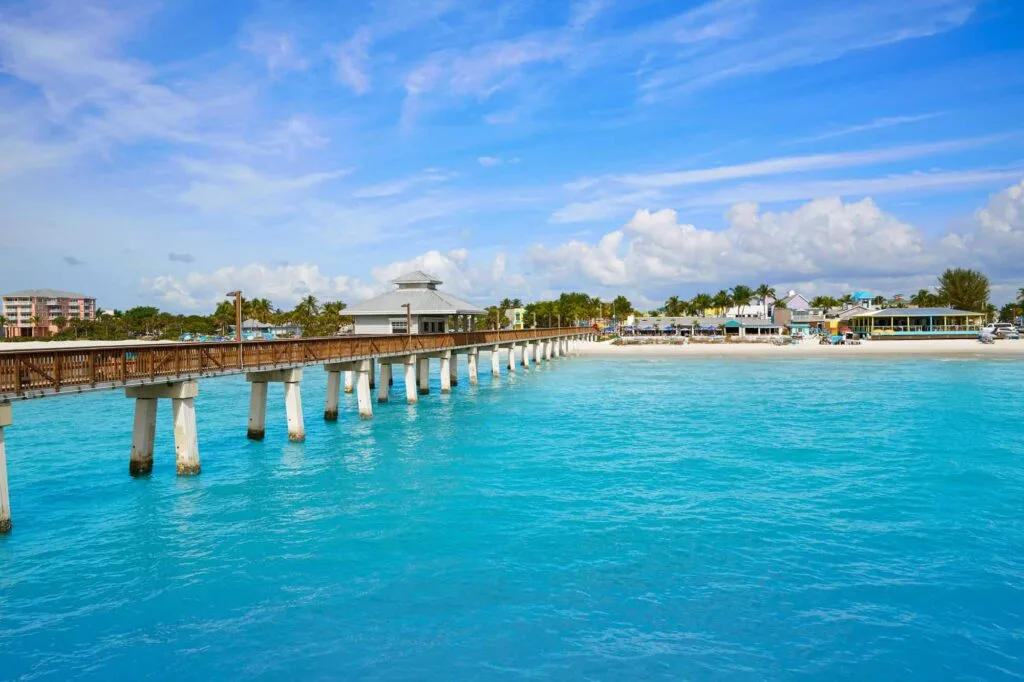 Set along the sunny Golf Coast, Fort Myers is one of the best places in Florida to visit for beaches, family-friendly attractions, shopping, fishing, and the unique opportunity to learn about two of the most famous inventors in the world: Thomas Edison and Henry Ford.
After spending a morning enjoying the many wonderful beaches Fort Myers boasts, enjoying a few of the city's attractions, and checking out the many great restaurants spread all over, checking out the Thomas Edison and Henry Ford estates is a must, too!
Back in the early 20th century, Ford and Edison purchased land right next to each other, and today, you can visit both estates that now serve as museums!
10. Jacksonville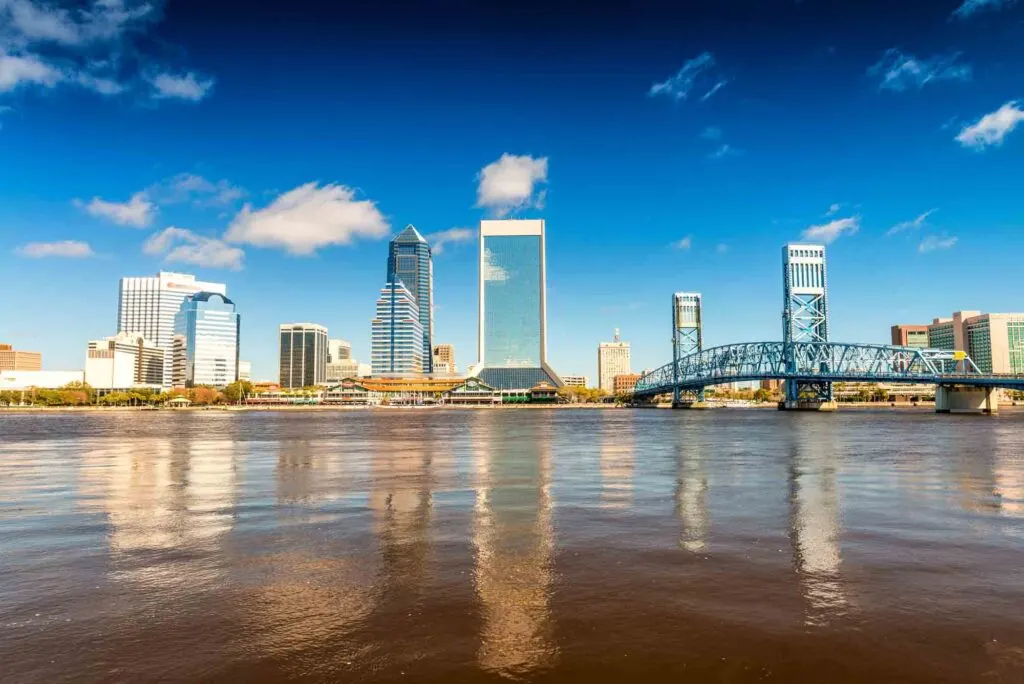 Set along the Atlantic in northeastern Florida, Jacksonville is your go-to if what you're after is to wrap yourself up in natural wonders while also enjoying a luxurious (yet affordable) vacation.
Commonly nicknamed the "River City by the Sea", Jacksonville is home to over 20 miles of wide and relatively crowd-free beaches as well as almost 40 miles of the Intercoastal Waterway and a huge stretch of the St. Johns River, making it a paradise for those looking for water activities.
Aside from that, Jacksonville is also close to many state parks and several national parks, making getting away from the bustle a super easy feat if you ever manage to get tired of the city's amazing cultural offerings, prospering craft-beer scene, and thriving nightlife.
11. Dry Tortugas National Park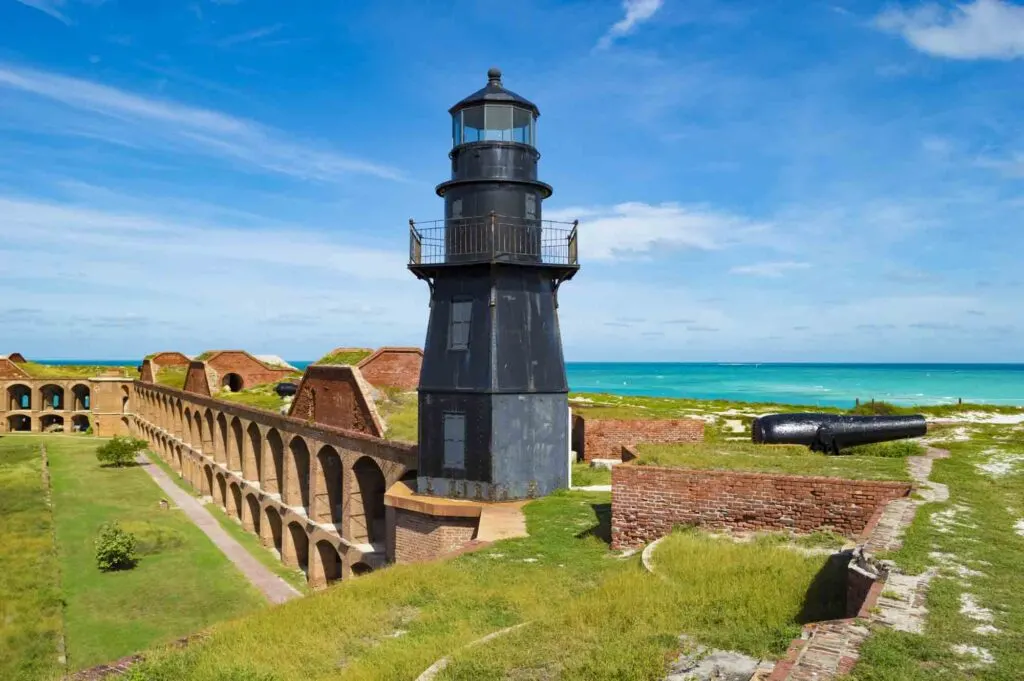 If you've never heard of Dry Tortugas National Park, that's okay – even most Florida locals haven't, either!
Due to its remote location on the ocean, about 70 miles west of Key West, Dry Tortugas is one of the least visited national parks in the United States, making it one of the best places to visit in Florida for once-in-a-lifetime experiences you can enjoy in absolute solitude.
Dry Tortugas National Park is 99% water, with the remaining 1% consisting of seven small islets spread throughout. Snorkeling is an absolute treat here, with colorful coral reefs and a vast array of marine life ready to welcome you under its waves!
12. Amelia Island
Located in the Greater Jacksonville Area, Amelia Island is one of the best places to visit in Florida for a beach vacay with slightly ritzy vibes.
During your visit, you can enjoy the island's trendy foodie scene, stroll through Fernandina Beach's Old Town district, explore historic buildings, and check out the boutique shops that line the streets.
To top things off, Amelia Island is also a wonderful destination for all things nature, with many activities on offer to explore the island's outdoorsy side, including hiking, wildlife spotting, kayaking, cruising, and more.
13. Sarasota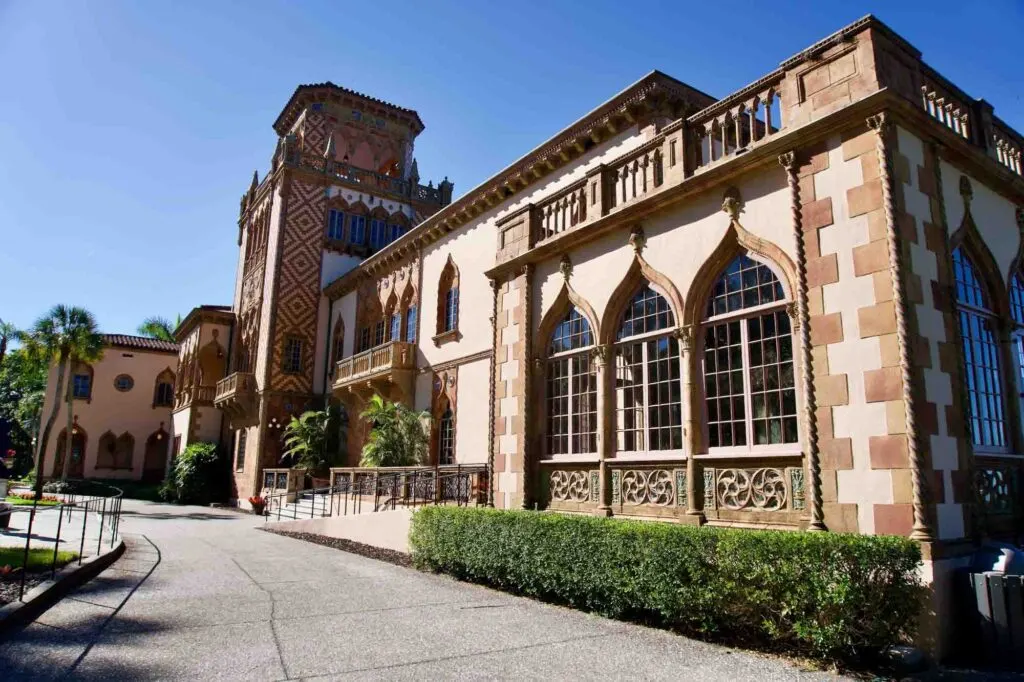 Beach, but give it a little twist!
As one of the top cities on the Gulf Coast, Sarasota offers everything you could hope for on a Florida city vacation, including pristine beaches, shopping opportunities, and trendy restaurants.
Something that makes Sarasota unique among other big Florida cities is the fact that it has a pretty quirky side to it, with an enormous Venetian Gothic Palace and a circus-themed museum, you can spend hours in being a few of its unique attractions!
14. Key Largo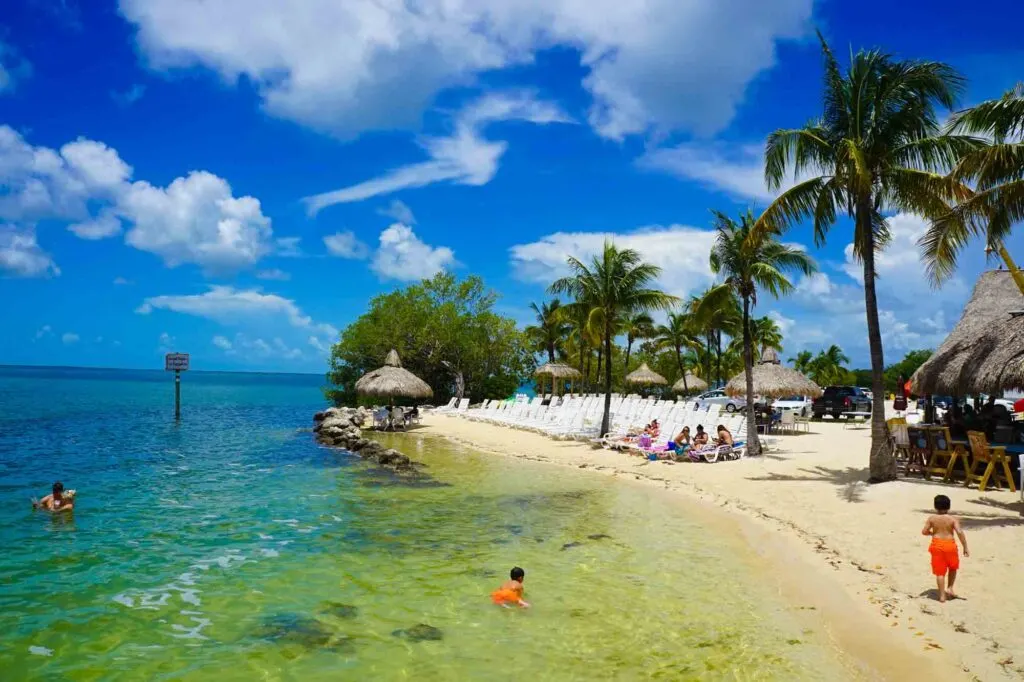 Known for being the easiest-to-access Florida Keys and one of the best places to go diving in the world, Key Largo is one of the best places to visit in Florida for stunning beaches, water adventures, and a relaxed beachside scene.
Home to the largest artificial reef in the world, diving, snorkeling, and glass-bottom tours are top activities to try your hand out during your time there.
Other entertaining things to do on Key Largo's waters include kayaking, boating, and paddleboarding, while activities over the ground include hiking nature trails, viewing wildlife, and more.
For a super unique activity, you can head underwater in search of the Spiegel Grove shipwreck, a sunken Naval ship that has become its own habitat for marine animals and coral.
15. Cocoa Beach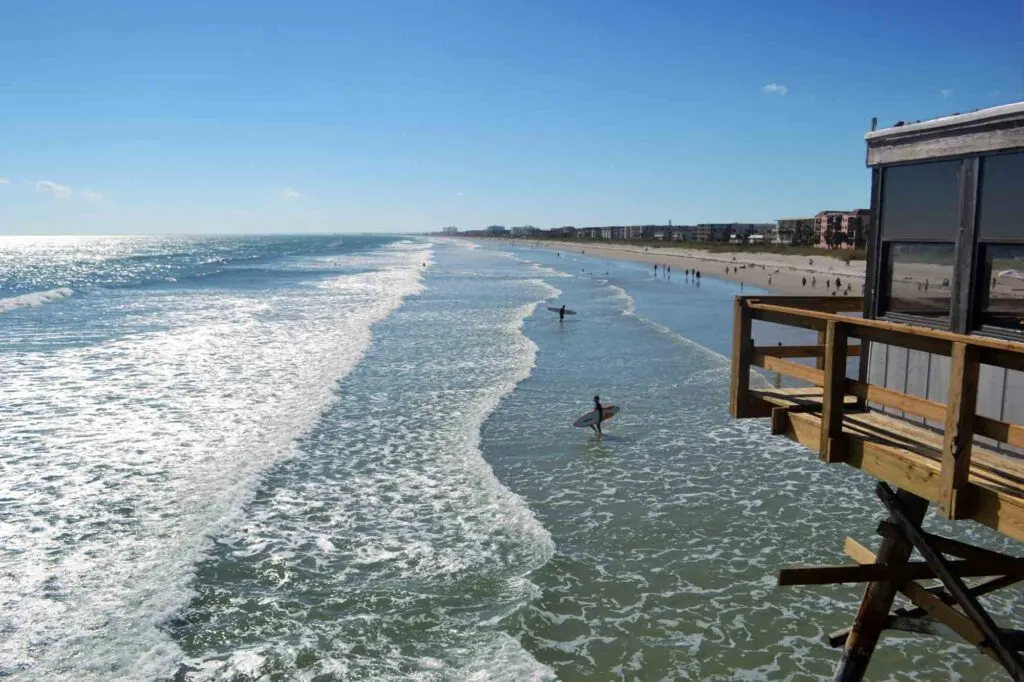 Located on Florida's Space Coast, Cocoa Beach is a pretty laid-back location where you can ride waves, hike through nature, relax at a gorgeous pier, and check out the largest surf shop in the entire world.
To top it all off, the Historic Cocoa Village is a tiny riverside community you can explore after relaxing at the beach, where you'll find local shops, restaurants, and art galleries.
Tip: Cocoa Beach is located close to Kennedy Space Center, making it a great place to unwind after exploring NASA'S launch headquarters!
16. Boca Raton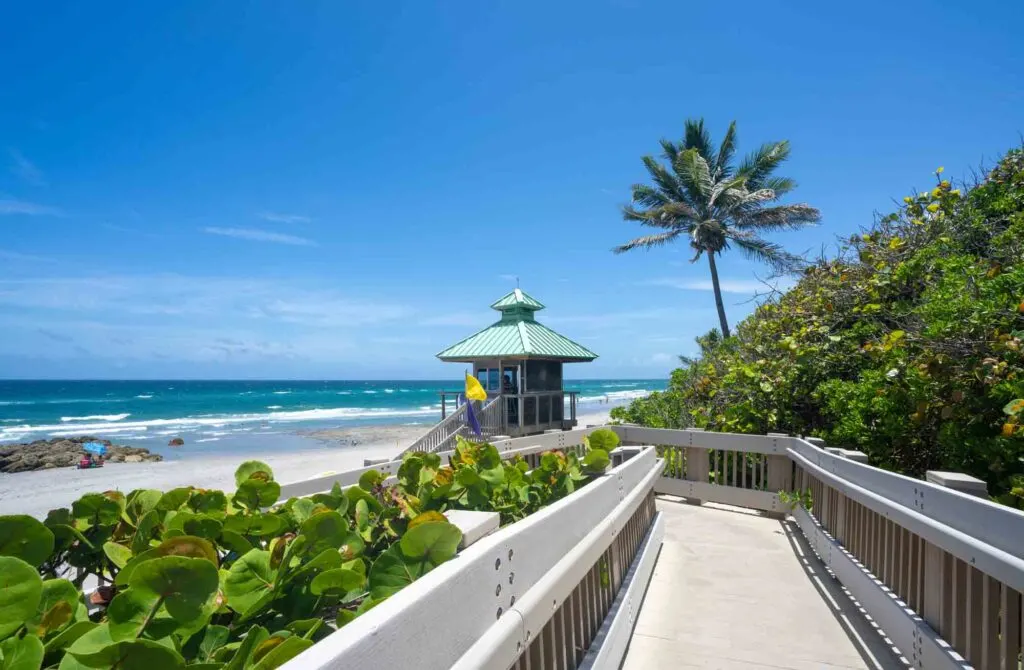 Originally built as an upscale resort town in the early 1900s, Boca Raton is a mecca for all things golfing, arts, shopping, and beach fun.
As part of the Palm Beaches, Boca Raton doesn't slack when it comes to beachside goodness. Aside from that, you can also spend your days exploring the many museums scattered across town, enjoy a low-key night out, or get captivated by the many wildlife conservation centers and nearby state parks.
17. Gainesville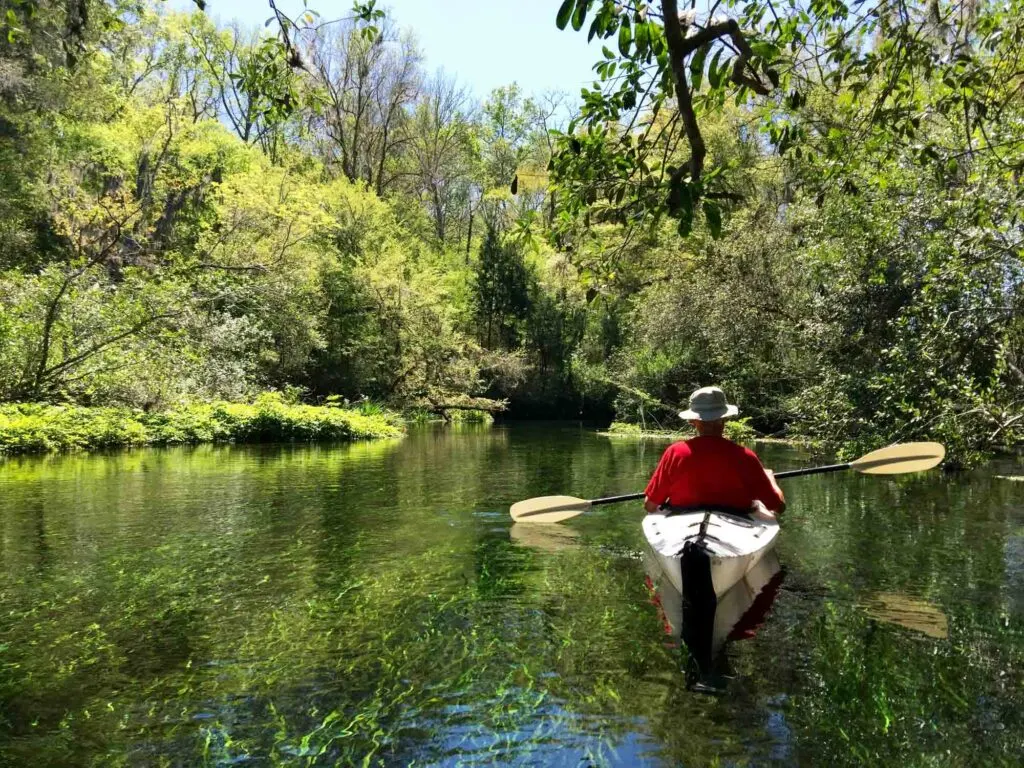 Known for its lively college town vibes, Gainsville has more to offer beyond its university charm.
Featuring a rich history, a thriving nightlife, and plenty of nature getaways set just a stone's throw away, Gainsville is one of the best places to go in Florida if you want to explore the state beyond its coast.
Aside from checking out its colorful downtown and indulging in the never-ending entertainment options, it has to offer, other wonderful things to do in Gainsville include spending a day at Lake Alice, checking out the geological wonder that is Devil's Millhopper Geological State Park, and swimming among kool-aid toned waters at Ichetucknee Springs State Park.
18. Biscayne National Park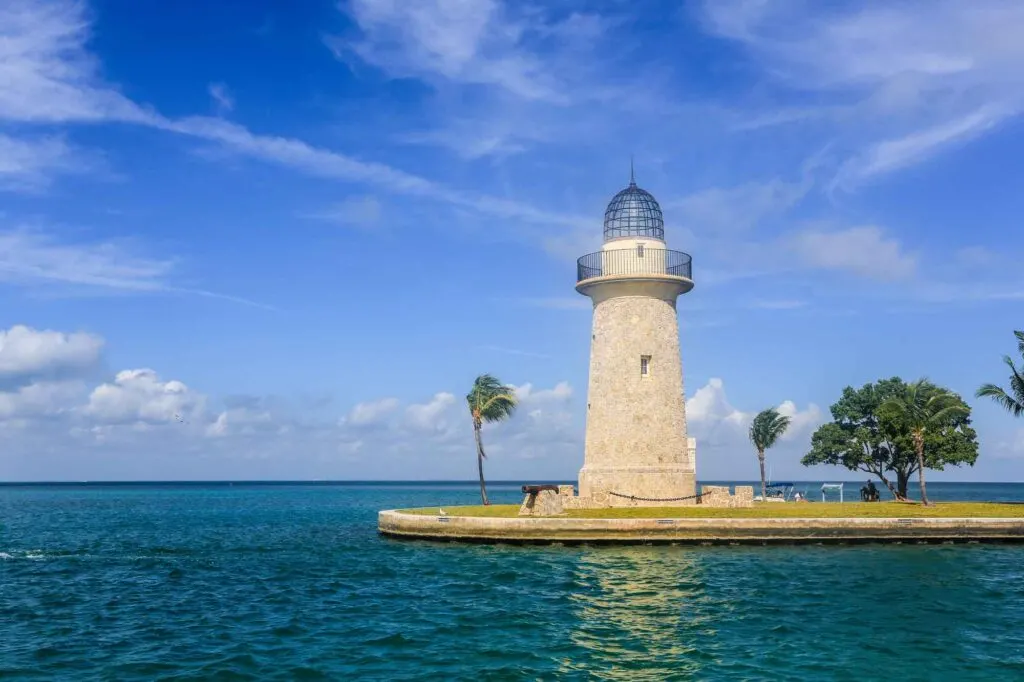 In the mood for serious aquatic adventures? Biscayne National Park is set 95% underwater, which pretty much guarantees experiences under the surface like no other.
Thanks to its location in the ever-alluring Florida Keys, Biscayne National Park is a wonderland of colorful coral, crystal-clear waters, and tons of marine life.
The best way to explore this unique national park is by snorkeling or scuba diving, but if you'd rather not get wet, you can also see a ton of it by booking a glass-bottom boat tour!
Moreover, make sure you also explore the remaining 5% of the park that's actually located on land.
This percentage of Biscayne National Park consists of small islets spread all over, which offer amazing hiking trails, wildlife sightings, and the most amazing sunset views you could ever imagine.
19. Marco Island
Located close to the Everglades, Marco Island is the largest land on Florida's Ten Thousand Islands and the only developed one from the archipelago.
With luxury resorts on offer, unspoiled state parks, and tropical beaches awaiting, a visit to Marco Island is a great way to visit to get away from the usual Florida route and get the best of both worlds: beautiful beaches and nature.
For adventures in the wilderness, visit Collier Seminole State Park, which is located only a few miles away from the main island and provides tons of activities ranging from nature walks, boat tours, canoeing, and more.
Read next: Small Towns in Florida
20. Panama City Beach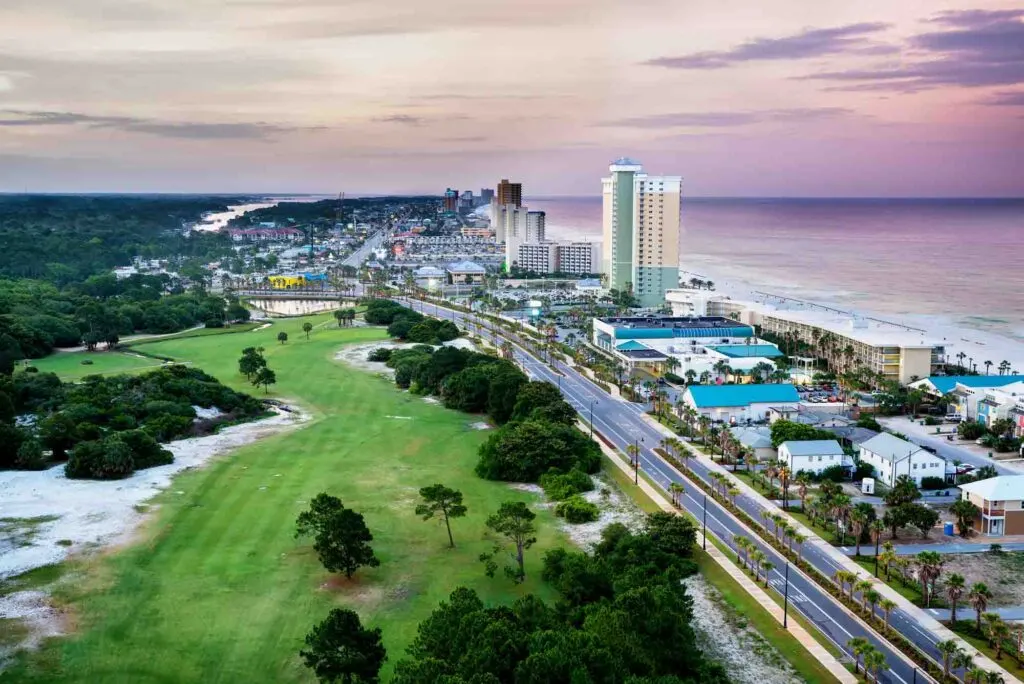 Home to two state parks, 27 miles worth of white sand beaches, and fresh seafood like no other, Panama City Beach is a dream come true if beach goodness is what you're after.
With 100 public beach access points, you're guaranteed to find a beach to suit your mood, be it a lively one filled with amenities or pristine beaches you'll get all to yourself.
For a solitary experience, you can head over to St. Andrews State Park, where you'll find underdeveloped beaches that are easy to access, or you can choose to hop on a boat to visit Shell Island for the ultimate adventure.
21. Sanibel Island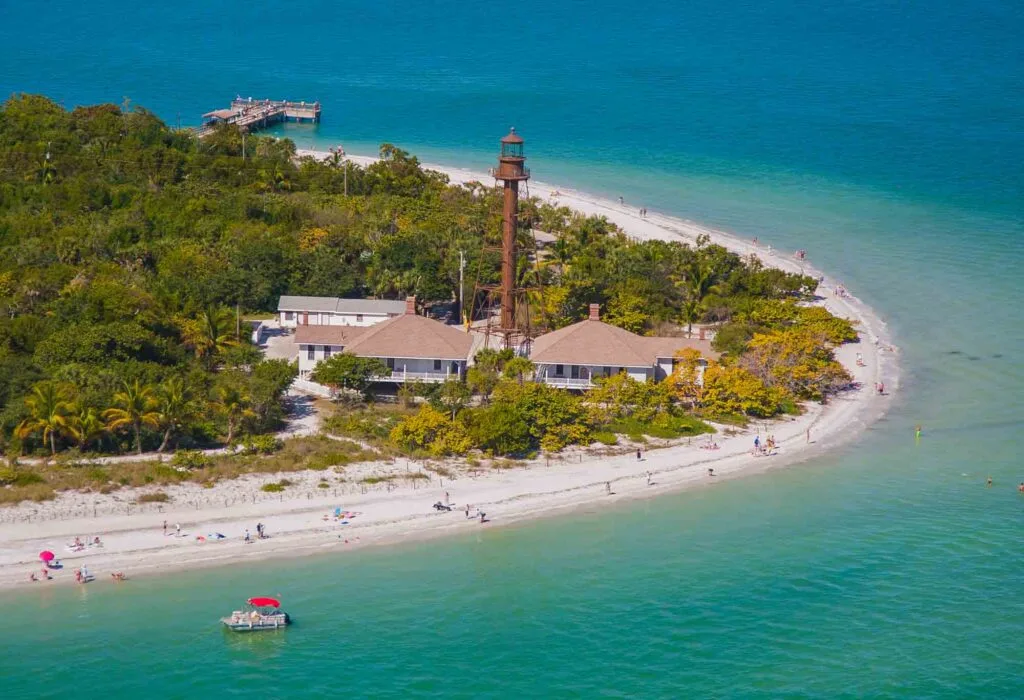 Although small, Sanibel Island boasts a whole lot of fun activities to do.
Home to turquoise-shaded shores, a national wildlife refuge, and a downtown that brims with shabby chic vibes, this tiny island is one of the best places to visit in Florida if what you're looking for is a mix of beach fun, natural adventures, and casual vibes.
Aside from checking out the island's lively food scene, strolling through its quaint downtown, and trying out quintessential beach activities, Sanibel Island also boasts a ton of fun activities for nature lovers.
While here, make sure you hit a few hiking trails or book yourself a nature walk, where you'll get the chance to spot unique wildlife and experience the island's unique natural wonders.
22. Anna Maria Island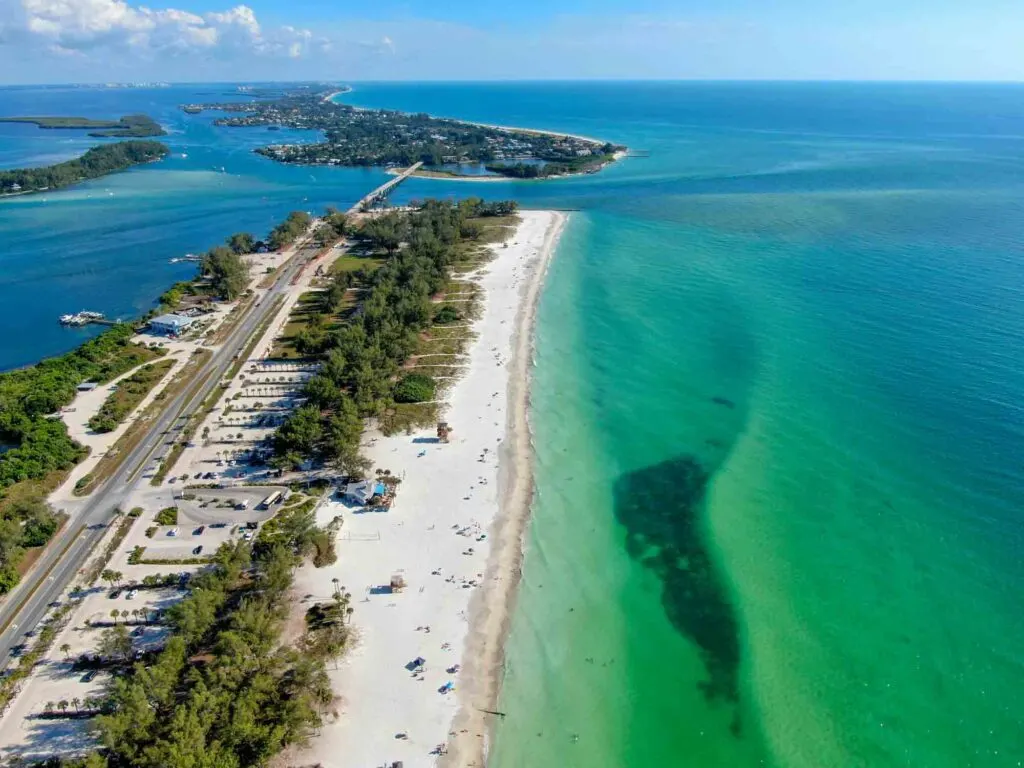 Located between the Gulf of Mexico and mainland Florida, Anna Maria Island is a dream come true for those looking for picture-perfect white-sand beaches, emerald green and blue waters, old-world charm, and seafood so good your tastebuds will never forget.
Anna Maria Island has some pretty strict regulations regarding the architecture and types of businesses it allows, which has helped the island keep that old Florida vibe that will make you feel as though you traveled back in time.
Getting bored on this stunning barrier island is a pretty tough feat. Anna Maria is home to three small cities – City of Bradenton Beach, City of Anna Maria, and the City of Holmes, each of which provides access to incredible beaches and fabulous activities.
Enjoy a day spent under the sun at the beach, dine at fabulous seafood restaurants, go shopping at locally-owned boutiques, or explore the island's historical waterfront.
For nature lovers, make sure you don't miss out on kayaking around the island's mangrove areas (Bimini Bay, South Lido Mangrove Tunnels, and Robinson Preserve).
You can actually go kayaking on your own, but we recommend booking a guided tour as that will give you the chance to spot wildlife like dolphins and manatees.
For great hiking, head to Leffis Key Preserve, where you'll find tons of diverse hiking trails and several places you can stop at to spot wildlife that's unique to the island.
23. Daytona Beach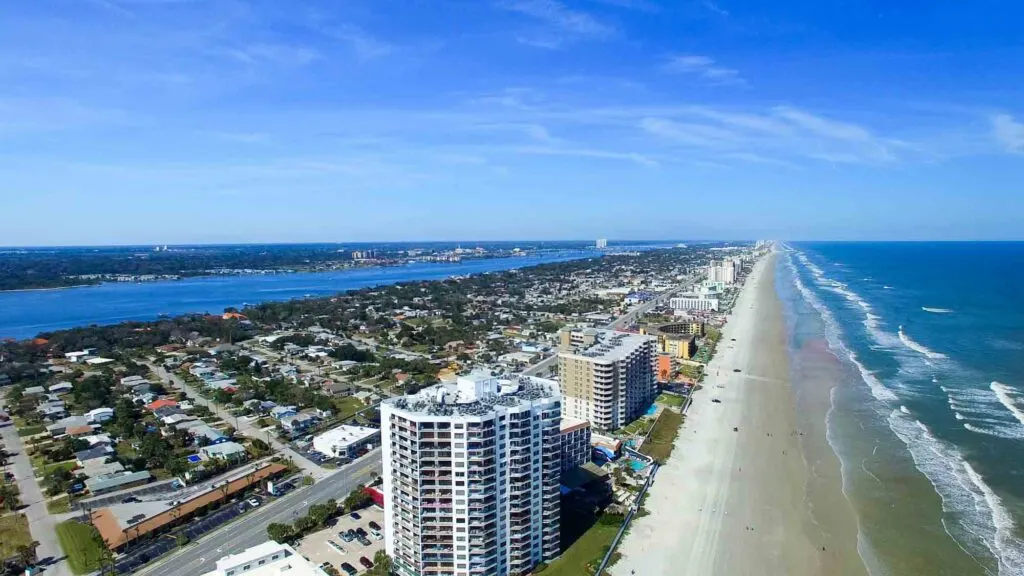 Daytona is the birthplace of NASCAR and where the Daytona 500 is held, making it a paradise for race fans to visit, but there's so much more to this vibrant city if you aren't necessarily interested in racing.
In recent years, Daytona has turned itself into a charming, family-friendly holiday destination with miles of white sandy beaches lining its coast, tons of amusement rides, modern resorts, lots of interesting museums, and even a unique venue for open-air concerts right in front of the ocean!
24. Pensacola
Having been ruled by different nations, Pensacola is a combination of different cultures, architectural styles, and history, making it a pretty interesting spot to visit to understand Florida's intricate history.
Its exciting downtown is dotted with local art galleries, cultural venues, and trendy restaurants that make it a joy to stroll through. For a dose of history, visit the Historic Pensacola Village, where you'll get to take a trip back in time through guided walking tours.
25. Everglades National Park
As Florida's most famous national park, Everglades stands high above the crowds as one of the best places to go in the state for an authentic adventure out in the wilderness.
Boasting a whopping 15 million acres, Everglades National Park is home to an enormous array of subtropical ecosystems, which range from mangroves to coastal lowlands and everything in between.
Alligators are the stars of the show at Everglades National Park, but what may surprise visitors is that there's a whole lot more to discover when it comes to wildlife encounters.
Among a few of the species you may come across are crocodiles (Everglades is the only place on Earth where alligators and crocs co-exist!), flamingos, Caribbean manatees, dolphins, and more!
26. Clearwater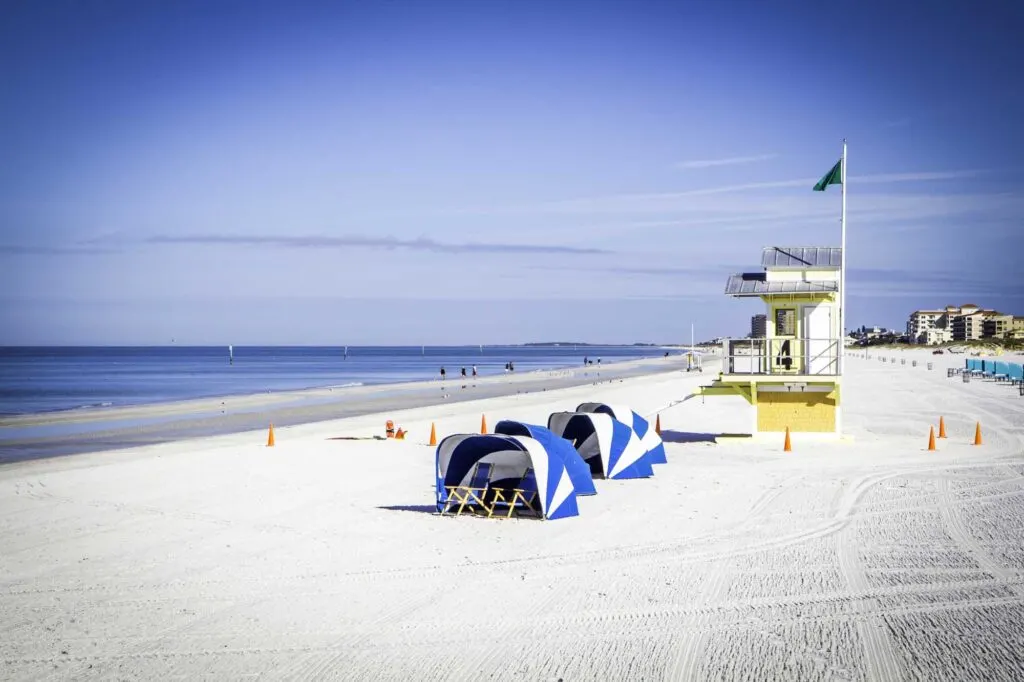 Famed for its soft white sand and calm waters, Clearwater is one of the best places in Florida to visit for a relaxing beach escape.
Featuring a stunning beachfront lined by restaurants and coffee shops to relax in, Clearwater has plenty of amenities to make your stay as comfy as possible, not to mention that it's also home to Pier 60, a place you can head to for nightly festivals guaranteed to provide a great evening.
27. St. Petersburg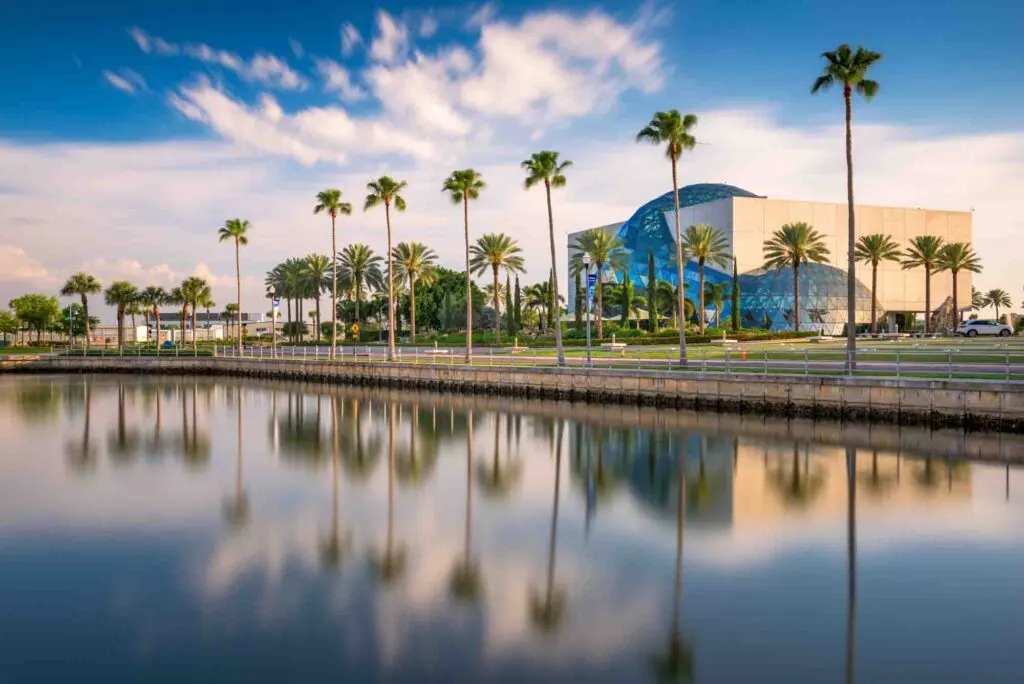 Located between the Gulf of Mexico and Tampa Bay, St. Petersburg is home to award-winning beaches, a thriving foodie scene, and a vast array of cultural attractions, which provide a perfect city escape where sunny days are a guarantee!
After strolling its charming downtown and making an obligatory stop at the Salvador Dali Museum to check out the largest collection of Dali's work outside of Spain, make a stop at the famous St. Pete Pier, which measures 26-acres and boasts postcard-perfect blue waters, tons of entertainment options, and rich greenery.
Have you ever been to any of these amazing places in Florida? If so, which one was your favorite? We'd love to hear all about your time there, so feel free to tell us all about it in the comment section below!