Yellow roses aren't the only famous thing to emanate from The Lone Star State; there are also plenty of famous people from Texas.
Join us on a whirlwind tour through the Texas hall of fame.
We have created a list of the state's most celebrated people, and you will be amazed to discover the diversity of talent from Texas.
Texas has delivered a steady supply of the country's top creative minds, musicians, sportspeople, politicians, explorers, and scientists.
Feel proud and inspired by the American legends who have spread their wings while having their roots anchored firmly in Texan soil.
31 Most Famous People From Texas
Here's a list of famous Texas people that you should know.
1. Janis Joplin
| | |
| --- | --- |
| Place of birth | Port Arthur, Texas |
| Dates | January 19, 1943 – October 4, 1970 |
| Category | Music: Singer and musician |
Despite no longer being with us, Janis Lyn Joplin continues to be a top-selling musician in the United States. Her meteoric rise to fame in 1967 was fraught with success and tragedy.
Janis Joplin was a megastar singer and musician in her era, but it wasn't always like that.
She struggled to fit in at Thomas Jefferson High School in Port Arthur, but it was where she first started singing the blues.
Her life took many twists and turns, but at the age of 24, Janis Joplin became a singing sensation. Her unique, raw sound earned her the title of the first queen of rock 'n roll.
Janis Joplin's career and life were cut short by a drug overdose when she was 27. She will always be remembered for hits like 'Me and Bobby McGee.'
Tragically, many of her hits were only released after her untimely passing, but she will always remain one of the greatest celebrities from Texas.
2. Pat Green
| | |
| --- | --- |
| Place of birth | San Antonio, Texas |
| Date of birth | April 5, 1972 |
| Category | Country singer and songwriter |
Patrick Craven Green is a Texas country artist who, at the start of his professional singing career, sold more than 250,000 albums without being signed to a major label.
His talent saw him performing alongside the likes of the legendary Willy Nelson at sold-out shows.
Fifteen of Pat Green's singles have reached the Billboard Hot Country Songs chart.
His most popular song was the 2003 number, Wave on Wave, which climbed to number three, but he has many songs about Texas.
Pat Green continues to record and perform. Although he has lived in several places in Texas, he still calls San Antonio his home.
Read next: Nicknames for Texas
3. Lyndon B Johnson
| | |
| --- | --- |
| Place of birth | Stonewall, Texas |
| Dates | August 27, 1908 – January 22, 1973 |
| Category | Politics: 36th US President |
Texas is known for its US presidents!
Following the tragic assassination of John F. Kennedy in 1963, then Vice President Lyndon Baines Johnson from Stonewall, Texas, stepped up to serve as president of the United States. He remained in office until January 1969.
Like many famous Texans, President Johnson's career was fraught with success and controversy.
He was an outspoken democrat; as part of his war on poverty, he was instrumental in creating Medicare and Medicaid.
Another highlight of President Johnson's terms was his support of NASA and the space program.
However, his involvement in the war in Vietnam and civil unrest dogged his terms in office.
Lyndon B Johnson grew up in Texas and returned to Texas when his time in office ended.
He spent his final years on his ranch in the great state, where he passed away at the age of 64. He is buried in a private cemetery adjacent to the house where he was born.
4. Lance Armstrong
| | |
| --- | --- |
| Place of birth | Richardson, Texas |
| Date of birth | September 18, 1971 |
| Category | Sports personality – cycling |
Lance Edward Armstrong is a public figure from Texas that has been both an inspiration and a disappointment to many.
The fame gained from his professional road racing career kept him in the spotlight for all the wrong reasons when allegations of athlete doping began to appear.
Although Lance Armstrong has admitted his involvement in performance-enhancing drugs and been stripped of his seven Tour de France titles, he can be proud of establishing the Livestrong Foundation.
He may no longer be a hero in the cycling world, but his incredible fight and victory over testicular cancer, which was diagnosed at stage 3 when he was 25 years old, has been an inspiration to many others.
Though the odds of survival were against him, Lance Armstrong refused to give up.
Read next: Good Texas Sayings
5. Beyonce Knowles-Carter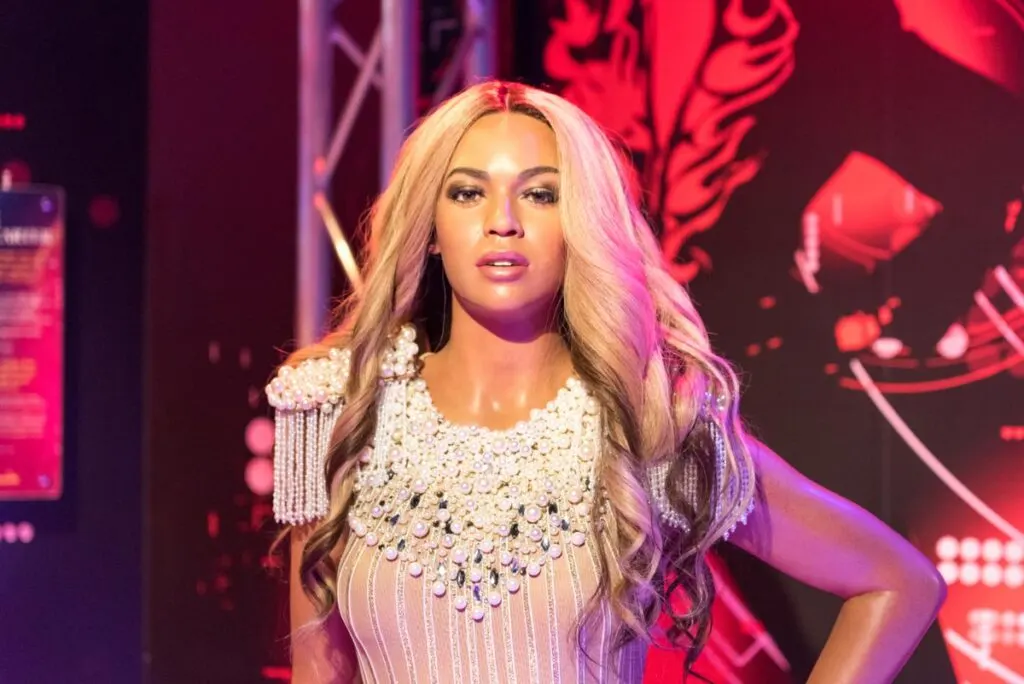 | | |
| --- | --- |
| Place of birth | Houston, Texas |
| Date of birth | September 4, 1981 |
| Category | Singer, songwriter, dancer |
No list of famous people from Texas would be complete with the legend known as Beyonce. Her iconic rise to fame as a singer and performer began as part of the 90's all-girl band Destiny's Child.
Beyonce Giselle Knowles-Carter attended the St Mary's Montessori School in Houston, where she started dance classes.
At age 7, she won the school's talent competition with her rendition of John Lenin's 'Imagine.'
There is no doubt that Beyonce is one of the most famous people from Texas. She has become a household name.
This lady, nicknamed Queen Bey, has even had a word related to her curvy shape added to the English dictionary – bootylicious – look it up!
6. Jamie Foxx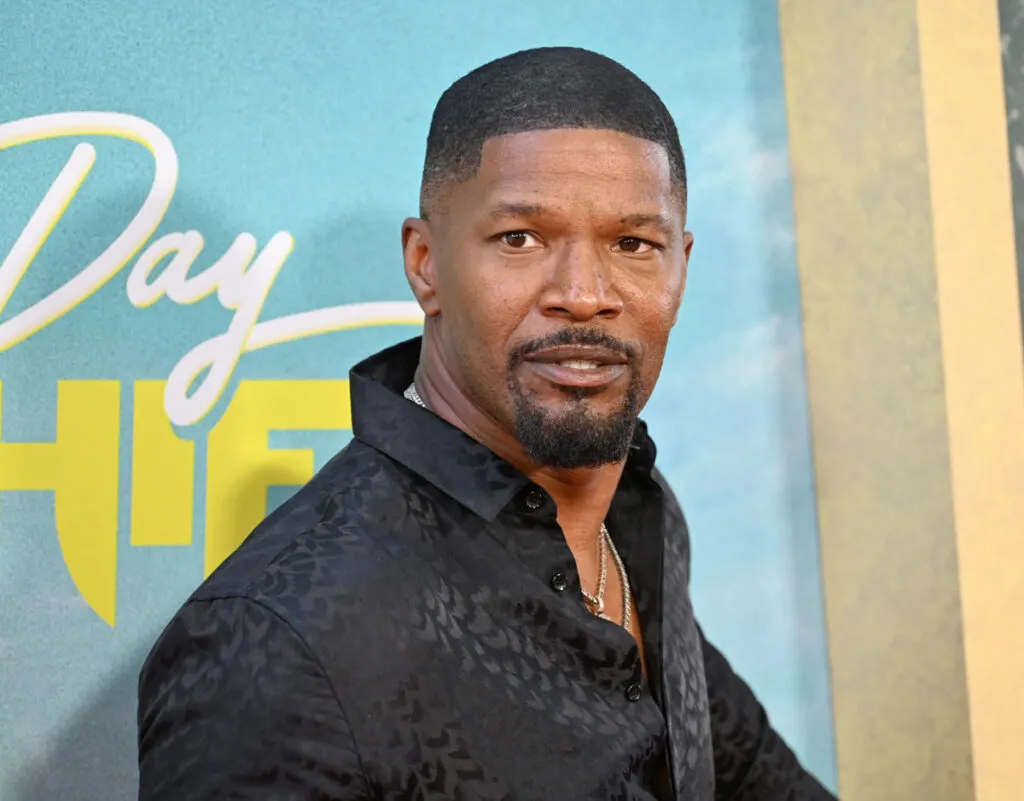 | | |
| --- | --- |
| Place of birth | Terrell, Texas |
| Date of birth | December 13, 1967 |
| Category | Singer, actor, comedian, record producer |
Jamie Foxx is the stage name of Eric Marion Bishop.
He started using the name after he realized that female comedians usually got called up first, so he decided to use a more gender-neutral name to iron out any biases.
The list of prestigious awards earned by Jamie Foxx is lengthy. Besides plenty of nominations, he won a Grammy Award, Screen Actors Guild Award, Academy Award, BAFTA, and Golden Globe Award.
Although he had enjoyed previous career highlights and even had his own television sitcom, his portrayal of Ray Charles in the 2004 film Ray cemented his place amongst the legends in the industry.
When it comes to famous people from Texas, Jamie Foxx seems unstoppable.
7. George W Bush
| | |
| --- | --- |
| Place of birth | New Haven, Connecticut. |
| Hometowns | Midland and Houston, Texas |
| Date of birth | July 6, 1946 |
| Category | Politics: 43rd President of the United States of America |
It is impossible to think about famous people from Texas without thinking of the Bush family, who feature so strongly in our country's rich history.
George Walker Bush may not have been born in Texas, but he was raised on Texan soil and had strong associations with the state.
His election to office in 2001 was only the second time a president's son also became president.
President Bush came to office during extremely challenging times – the same year as the airborne terrorist attacks that took almost 3,000 American lives.
Former president George W Bush resides on a ranch in Crawford, Texas, with his wife, former First Lady Laura Bush.
Read next: 28 Fun Facts About Texas
8. George H. W. Bush
| | |
| --- | --- |
| Place of birth | Milton, Massachusetts |
| Dates | June 12, 1924 – November 30, 2018 |
| Category | Politics: 41st President of the United States of America |
George Herbert Walter Bush was raised in Massachusetts, and early on in his adult life, adopted Texas as his chosen home state.
He was a president and the father of a future president of the United States – a remarkable achievement for any family.
President George H. W. Bush took over the presidency from Ronald Reagan in January 1989.
It was a time when the Cold War was drawing to a close, and he was an important influencer of change during the reunification of Germany.
Former president Bush and his wife, former First Lady Barbara Bush, were blessed with a long marriage.
At the time of her death in 2018, the two had been married for 73 years. They are buried side by side at College Station, Texas, and will be forever part of Texan soil.
9. Shaquille O'Neal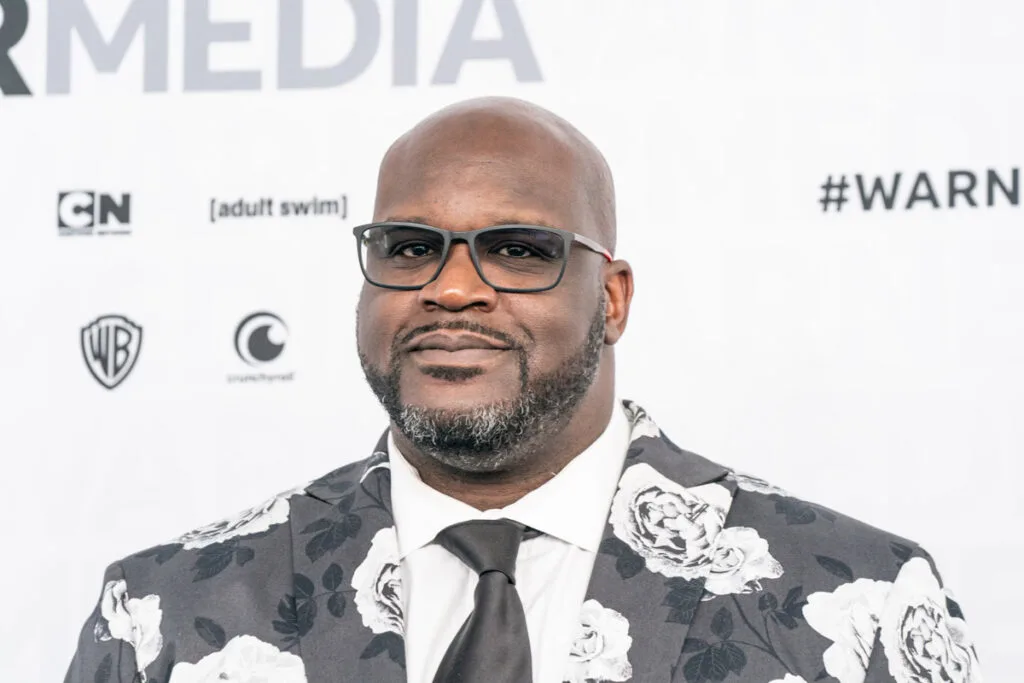 | | |
| --- | --- |
| Place of birth | Newark, New Jersey |
| Date of birth | March 6, 1972 |
| Category | Sports Personality – Professional NBA player |
Shaquille O'Neal spent part of his childhood in Texas, and it seems like the lone star state made a lasting impression on this sports icon.
He has bought a home in Carrollton, North Texas, and his giant presence and big random acts of 'shaqness' are making quite an impression in his adopted state.
In addition to his illustrious NBA career, the 7 foot-1-inch center has featured in numerous films and released four rap albums.
His playing career may be over, but this is one resident of Texas who continues to make his presence felt in various fields.
10. Dwight Eisenhower
| | |
| --- | --- |
| Place of birth | Denison, Texas |
| Dates | October 14, 1890 – March 28, 1969 |
| Category | Politics: 34th President Of The United States |
Dwight Eisenhower gets a spot in our list of famous people from Texas because he spent the first two years of his prestigious life in the lone star state.
General Eisenhower, born in Denison, Texas, became the 34th President of the United States.
President Eisenhower was in office from 1953 to 1961 and was succeeded by John F. Kennedy.
Although he wasn't raised in Texas, the state had special significance in his life.
While stationed in Texas, he met his wife Mamie, who served as First Lady of The United States alongside her husband throughout his term.
11. Mark Cuban
| | |
| --- | --- |
| Place of birth | Pittsburgh, PA |
| Residence | Dallas, Texas |
| Date of Birth | July 31, 1958 |
| Category | Entrepreneur, television personality, media proprietor |
Most famous people from Texas were born there, but Mark Cuban made a name for himself and chose Texas as the state where he wanted to live.
He has made Texas his own and even owns the Dallas Mavericks.
Mark Cuban is listed on Forbes as one of the 600 richest people in the world.
Not bad for a man who sold stamps door to door and gave disco lessons to finance his way through college!
This self-made billionaire resides in Dallas. Mark Cuban is a famous Texan and a popular personality who appears in films and television, often as himself.
12. Michael Dell
| | |
| --- | --- |
| Place of birth | Houston, Texas |
| Date of birth | February 23, 1965 |
| Category | Businessperson and philanthropist |
When it comes to famous people from Texas, they don't get more homegrown than the founder of Dell Technologies, Michael Dell.
He was born and raised in Houston and briefly attended the University of Texas in Austin, where he still resides.
Michael Dell is a technological visionary with a drive to succeed.
Dell has become a household name and is one of the biggest IT companies internationally. Its headquarters is in Round Rock, Texas.
In addition to his incredible business success and personal wealth, Michael and his wife Susan are involved in several charitable organizations.
13. Steve Martin
| | |
| --- | --- |
| Place of birth | Waco, Texas |
| Date of birth | August 14, 1945 |
| Category | Actor, comedian, writer, producer, musician |
Texas has been the birthplace of some true gems, and Steven Glenn Martin is one of these special characters.
His charismatic charm and mischievous smile continue to win hearts throughout the world.
Steve Martin's list of accolades is extensive. Although he has appeared in numerous movies, he is perhaps best known as the overprotective Father of the Bride.
His performing skills are not only limited to acting. Recently Steve Martin has been increasingly devoting time to his love of the banjo.
He is a skilled performer and has received numerous awards for his bluegrass performances.
14. Selena Gomez
| | |
| --- | --- |
| Place of birth | Grand Prairie, Texas |
| Date of birth | July 22, 1992 |
| Category | Singer, actress, producer |
All hail the original queen of Instagram! Selena Gomez was the network's first true superstar and the first user to reach 100 million followers. She currently has more than 370 million followers.
Selena Gomez began her acting career as one of the kids on Barney and Friends.
Her breakthrough came when she landed a recurring role on the popular Hannah Montana series on Disney Channel.
Although Selena Gomez no longer lives in Texas, her birth state can be proud of her multiple accolades and initiatives.
Her Rare Beauty cosmetics company is committed to inclusivity and breaking down unrealistic standards of beauty.
15. Bonnie and Clyde
Bonnie Elizabeth Parker
Clyde Champion Barrow
Place of birth
Rowena, Texas
Ellis County, Texas
Date of birth
October 1, 1910 – May 23, 1934
March 24, 1909 – May 23, 1934
Category
Crime: Infamous bank robbers
Tall tales of the adventures and exploits of Bonnie and Clyde have become part of American folklore.
Their story of robbery and violence has been romanticized over the years. However, even during their reign of criminal activity, the pair made the news for all the wrong reasons.
Bonnie Parker and Clyde Barrow were partners but never married.
They were also very young when law enforcement officers finally gunned them down in 1934. Bonnie was 23, and Clyde was 25.
And while their trail of robberies and killing the pair traveled widely, these famous Texans were laid to rest in home soil.
16. Clint Black
| | |
| --- | --- |
| Place of birth | Long Branch, NJ |
| Raised In | Katy, Texas |
| Date of birth | February 4, 1962 |
| Category | Country music performer, songwriter, producer, actor |
While there are many country music singers, Clint Black can proudly take his place among other celebrities from Texas.
He was the fourth country singer to receive a celeb star on the Hollywood Walk of Fame.
Clint Black began his singing career with his three older brothers singing at backyard barbeques in Katy, Texas.
He is an accomplished musician who can play harmonica, guitar, and bass.
Although he wasn't born in Texas, and he no longer lives there, the state can take credit for shaping Clint Black during his formative years.
17. Carol Burnett
| | |
| --- | --- |
| Place of birth | San Antonio, Texas |
| Date of birth | April 26, 1933 |
| Category | Actor, comedian, singer |
Carol Creighton Burnett came into the world in San Antonio, Texas, 89 years ago and is still going strong.
Like her long-time friend Betty White, Carol Burnett is a legend and a true inspiration to generations of people.
During the late 60s and 70s, generations of viewers were entertained by the comedy sketches and dance routines of the groundbreaking Carol Burnett Show.
It was the first variety show of this genre to be hosted by a woman, and Carol took it to new levels.
Among the famous people from Texas, Carol Burnett continues to stand out as a legend. This dynamic actor still performs and is showing no signs of slowing down.
18. Matthew McConaughey
| | |
| --- | --- |
| Place of birth | Uvalde, Texas |
| Date of birth | November 4, 1969 |
| Category | Actor |
There are plenty of famous people from Texas, but few are as drop-dead gorgeous as Matthew David McConaughey.
In 2005 Matthew McConaughey was proclaimed the sexiest man alive by People Magazine.
Although he is best known for his handsome appeal and roles in romantic comedies, there is much more to Matthew David McConaughey than his outward appearance.
When he realized that he was repeatedly being cast in similar roles, he started working on finding parts to break from his sexy-guy typecast mold.
Matthew McConaughey has won numerous awards for his work and is also an outspoken supporter of more responsible gun ownership laws.
The actor was born and raised in Uvalde but currently resides with his wife and children in Austin, Texas.
19. Jimmy Dean
| | |
| --- | --- |
| Place of birth | Seth Ward, Texas |
| Dates | August 10, 1928 – June 13, 2010 |
| Category | Singer, actor, businessman |
Like many famous people from Texas, Jimmy Dean wore many hats.
This talented musician and actor attributed his love of music to the local Baptist church in the Seth Ward area where he grew up.
Dean had a string of small hits before hitting the big time in 1961 with his own composition, Big Bad John. In addition to a successful singing career, he was also a presenter and actor.
And as if all of that wasn't enough, Jimmy Dean and his brother then went into business.
They formed the Jimmy Dean sausage brand, which turned out to be a highly successful venture.
Jimmy Dean was a larger-than-life figure that Texas will forever be proud to call its own.
In 2014 The Jimmy Dean Museum was established in Plainview, Texas. It houses most of his memorabilia and is a celebration of his life.
20. Nelly
| | |
| --- | --- |
| Place of birth | Austin, Texas |
| Date of birth | November 2, 1974 |
| Category | Rapper, singer, actor, entrepreneur |
If the name Cornell Iral Haynes Jr. doesn't ring a bell, it's because this famous Texan does by the stage name Nelly. Short and sweet and definitely on the move in celebrity circles.
Since the start of his musical career in 1993, Nelly has consistently produced chart-toppers, including Ride Wit Me and Hot In Herre.
In addition to rapping, Nelly has moved into film, and his successes include part a part in The Longest Yard with Chris Sandler.
21. Stevie Ray Vaughan
| | |
| --- | --- |
| Place of birth | Dallas, Texas |
| Dates | October 3, 1954 – August 27, 1990 |
| Category | Musician |
His life was tragically cut short during his prime, but Stephan Ray Vaughan will always be remembered as one of the greatest blues guitar players that ever lived.
He was born in Dallas, Texas, and learned to play the guitar from his older brother before quitting high school and moving to Austin.
Stevie Ray Vaughan and Double Trouble became one of the most popular bands of their time. The three were sought-after blues performers and toured extensively.
On August 27, 1990, the unthinkable happened. All three band members were killed in a helicopter crash outside Wisconsin.
Stevie was 35 years old. Stevie Ray Vaughan was laid to rest in his hometown in Texas.
22. Owen Wilson
| | |
| --- | --- |
| Place of birth | Dallas, Texas |
| Date of birth | November 18, 1968 |
| Category | Actor, producer, screenwriter |
Owen Wilson has an instantly recognizable face, and like many famous people from Texas, he oozes charm and likeability.
He was born into a family in the entertainment business, and his two brothers are also actors.
A standout in Owen Wilson's career was The Royal Tenenbaums, which he co-wrote with his long-time associate Wes Johnson.
It is not often that an actor in a movie is also the writer!
Owen Wilson has enjoyed a string of successes, but his illustrious career was interrupted by an attempt on taking his own life in 2007.
Fortunately, this famous Texan managed to bounce back and continues to be a familiar talent on screens worldwide.
23. Renée Zellweger
| | |
| --- | --- |
| Place of birth | Katy, Texas |
| Date of birth | April 25, 1969 |
| Category | Actress |
Renée Kathleen Zellweger is best known as the title character in the hilarious Bridget Jones series alongside Hugh Grant and Colin Firth.
Unlike the iconic British character she is best known for portraying, Renée Zellweger was born and raised in Katy, Texas.
Her early acting career came about more as a matter of necessity than anything else.
To help pay for college, Renée Zellweger waitressed and started taking small acting jobs.
Although she had several smaller roles, it was her part in Jerry McGuire that gave her acting career impetus.
Since then, this star of the silver screen has cemented her place amongst the celebrities from Texas.
24. George Foreman
| | |
| --- | --- |
| Place of birth | Marshall, Texas |
| Date of birth | January 10. 1949 |
| Category | Professional boxer, entrepreneur, minister |
Whether you remember George Foreman as a heavyweight boxing champion, an Olympic gold medalist, or the grilling machine that bears his name, he has made his home state of Texas proud.
His career as a professional boxer was renowned. He won his first amateur fight in 1967 and, by 1969, had turned professional. In his first year, he fought 13 times and was victorious each time.
For a boxer, Foreman's career was relatively long. He started fighting when he was 20, and his last professional fight was when he was 48 years old.
No overview of this famous Texan would be complete without mention of the healthy grilling machine, which quickly became instantly famous.
In a genius move, Sultan paid George Foreman to use his name to endorse the product.
The spinoff income from the George Foreman Griller became more than what he had earned through his career as a boxer.
25. Mary Kay Ash
| | |
| --- | --- |
| Place of birth | Harris County, Texas |
| Dates | June 12, 1918 – November 22, 2001 |
| Category | Businessperson |
Mary Kay Cosmetics is a successful brand whose founder is proudly Texan. Mary Kay Ash (born Wagner) had a relatively late start to business and only began 'Beauty by Mary Kay' when she was 45 years old.
Her brilliant business plan, structured similarly to the Tupperware model, immediately took off.
Although the storefront was in Dallas, women could host their own cosmetic parties at home and share in the profits.
Mary Kay Cosmetics, which had humble beginnings in Dallas, Texas, has grown into a global company. Its founder, Mary Kay Ash, is laid to rest in Dallas.
26. Dennis Rodman
| | |
| --- | --- |
| Place of birth | Trenton, NJ |
| Date of birth | May 13, 1961 |
| Category | Sport: Professional basketball player |
Dennis Keith Rodman grew up in Dallas and is therefore included in our list of famous people from Texas.
Unlike many other talented sports stars who got off to an early start, Dennis Rodman was an average height until after he left high school.
It was only when he started working at Dallas Fort Worth International Airport as a night janitor that this legend of basketball experienced a growth spurt. He went from 5 feet 11 inches to a towering 6 feet 7 inches.
He had always been a good basketball player, and his notable increase in height was noticed by the head coach at Cooke County College – and the rest is history.
He played for San Antonio Spurs, Chicago Bulls, and Dallas Mavericks, among others.
Dennis Rodman spent his formative years in Dallas, and despite some challenging times in the state, he recalls the time fondly.
27. Larry Hagman
| | |
| --- | --- |
| Place of birth | Fort Worth, Texas |
| Dates | September 21, 1931 – November 23, 2012 |
| Category | Actor, director, producer |
With the distinctive cowboy hat and the distinctive Texan accent, Larry Hagman was the embodiment of Texas culture.
He is best known for his villainous role as oil baron JR Ewing in the television soap opera Dallas.
In addition to the character that had the whole world asking the question, 'Who shot JR?', Larry Hagman is also remembered for his role in the sitcom 'I Dream of Jeannie,' which ran from 1965 – 1970.
Larry Hagman lived in various parts of the United States during his life, including California and New York.
However, he was always proudly Texan, and his ashes were scattered at the Southfork Mansion in Dallas.
28. Nolan Ryan
| | |
| --- | --- |
| Place of birth | Refugio, Texas |
| Date of birth | January 31, 1947 |
| Category | Professional sportsperson: Baseball pitcher |
Lynn Nolan Ryan Jr had a baseball pitching career than spanned four decades.
His ability to throw forcefully, even when at high school, resulted in some opponents refusing to bat against him and the catchers being afraid of breaking bones in their hands.
Baseball fans around the world know the name Nolan Ryan. This famous Texan consistently threw pitches of over 100 miles per hour.
He played for New York Mets, California Angels, Houston Astros, and Texas Rangers. After his playing career, he served as CEO of the Texas Rangers.
In 1999, Nolan Ryan was inducted into the Basketball Hall of Fame. This famous Texan resides in Georgetown.
29. Phil Gramm
| | |
| --- | --- |
| Place of birth | Fort Benning, Georgia |
| Date of birth | July 8, 1942 |
| Category | Politics: Politician and economist |
Phil Gramm is a transplant to Texas. He arrived in the state to teach economics at Texas A&M University and also founded a consulting firm called Gramm and Associates.
He is best known for representing the state of Texas in both chambers of Congress.
He started as a Democrat and switched to the Republican party in 1983. He served as senator from Texas from 1985 to 2002.
He currently lives in Helotes, Texas.
30. Earl Campbell
| | |
| --- | --- |
| Place of birth | Tyler, Texas |
| Date of birth | March 29, 1955 |
| Category | Sports: Professional football |
Earl Christian Campbell is probably better known as 'The Tyler Rose. This legendary Texan is widely regarded as being one of the most powerful running backs of all time.
Earl Campbell's aggressive style on the football field has unfortunately taken its toll on his physical health. He has struggled with arthritis, nerve damage, and spinal stenosis.
Despite using a walker or wheelchair, 'The Tyler Rose' remains active and involved and serves as an assistant to the football team at the University of Texas.
31. Ann Richards
| | |
| --- | --- |
| Place of birth | Lakeview, Texas |
| Dates | September 1, 1933 – September 13, 2006 |
| Category | Politics: 45th Governor of Texas |
Dorothy Anne Richards was the second woman to serve as governor of Texas. Before taking office in 1991, she served as treasurer for the state since 1983.
During her term in office, Ann Richards implemented programs to stimulate the slumping economy.
Her vision paid off, and in 1991, the Texas economy showed growth of 2% while the national economy continued to shrink.
Ann Richards passed away in Austin at the age of 73 after a remarkable life in United States Politics.
More Famous People From Texas
Sandra Day O'Connor – born in El Paso, first woman Associate Justice of the Supreme Court of the US, received a medal from Barack Obama.
Fran Harris – television host, life coach, professional basketball player.
Charlie Geren – member of the Texas House of Representatives from his native Fort Worth.
Sam Houston – first and third President of the Republic of Texas, later U.S. Senator and Governor of Texas.
Liv Hovde – tennis player, won Wimbledon girls' singles title.
Did you like this Texas famous people article? Then share it on your social media!