If you are looking for the best day trips from Nashville, you have come to the right place!
Nashville, Tennesse, is a city known for its important role in music history, and it has a wide selection of things to do in the surrounding areas.
There are many small towns and cities worth visiting within 2 hours from Nashville, so why not take a day trip to a few of these places?
Whether you are looking for an action-packed experience with rock climbing or ziplining or a day immersed in nature (such as hiking), there is something for everyone.
Nashville is close to numerous small towns that offer an authentic Tennessee experience with many outdoor attractions, local boutiques, and restaurants.
The Nashville day trip recommendations listed below are less than a 2-hour drive away from the city.
Our Favorite Day Trips From Nashville, TN
Best Nashville Day Trips Between 0 and 1 hours
1. Kingston Springs
Heading 30 minutes west of Nashville, you will find yourself in the action-packed Kingston Springs.Kingston Springs
Here, you can visit the Aerial Adventure Course at Adventureworks, where you will swing on and climb up ropes and walk across logs and cables.
Another activity for adrenaline junkies is the canopy zipline tour, where you will glide through the trees from one ridge top to another.
This is a great outing for families and couples. You can even go on their Moonlight Tour, which (obviously) takes place in the evening with just the moon to guide you.
If you are afraid of heights, you might find an afternoon paddling down the Harpeth River in a canoe or kayak more appealing.
You'll be able to soak up the sun, admire Tennessee's beauty, and even go down some rapids.
The Fillin' Station is the perfect spot to make a pitstop along the way for lunch!
Without a doubt, Kingston Springs is one of the best day trips from Nashville TN!
2. Gallatin
This amazing city is only a 40-minute drive north of Nashville and offers a relaxed and quiet day trip.
You can spend your day browsing through the sculptures, textiles, and art in the charming boutiques on Main Street, such as Southern Gypsies Boutique and Tennessee Honey.
For nature lovers, we recommend hiking one of the seven trails in Bledsoe Creek State Park – you might come across some deer or a few of the 116 species of birds it is home to.
Another way to reconnect with nature is by visiting the 22,500 acres of Old Hickory Lake.
You can go paddling, boating, or fishing – whatever tickles your fancy. Awedaddys Bar & Grill is a great place to stop for a meal on the riverbank (although it is closed over the winter period).
If you are craving southern comfort food, then Starr Ranch is your place.
Otherwise, the local Swaney Swifts on the Square offers classic burgers, fries, and milkshakes, which makes Gallatin one of the best day trips from Nashville TN!
Read next: Best Restaurants in Nashville
3. Columbia
You will find Columbia just 50 minutes away to the south of Nashville. This city is where the 11th US president lived!
First, grab a cup of coffee and a pastry or breakfast sandwich from Muletown Coffee Co.
After this, head to the shops in the Columbia Arts Building and browse through the locally made goods. We recommend visiting Bad Idea Brewing for various beers or purchasing flowers at Bloom Stall.
Other activities worth mentioning are local or regional artists' art classes and looking through old town photographs at W7thCo Vintage Photo Gallery. James K. Polk Ancestral Home is a good place to end your day, where you can admire the biggest collection of former presidents' relics.
4. Lynnville – Incredible Nashville Day Trip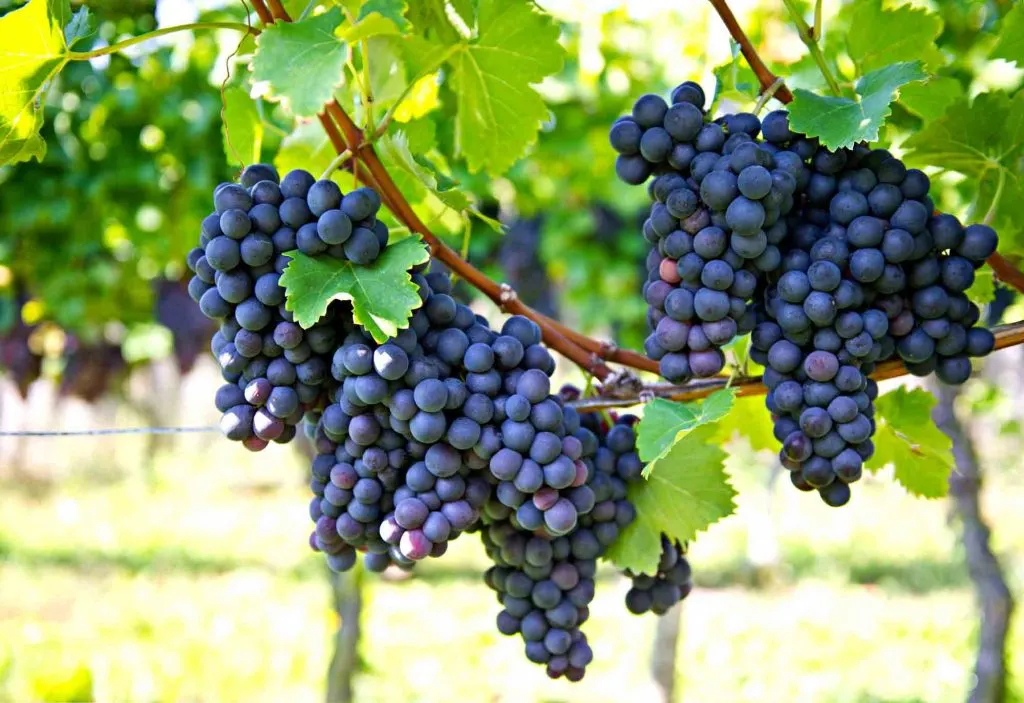 Lynnville is approximately 1 hour south of Nashville and has an adorable downtown area!
You need to visit Colonel Littleton, a shop that sells luxurious leather goods handcrafted by the fashion designer Colonel Littleton.
Consider purchasing a purse, belt, travel bag (or one of the many other leather products) for yourself or a loved one.
Another noteworthy shop is Heirloom Glass, where you will find an array of timeless stained glass, glassware, and antiques. These range from pottery to crystal dishes.
You will undoubtedly build up an appetite after all the shopping, so we recommend having lunch at Soda Pop Junction.
One of their burgers, sandwiches, or sharing plates with chicken strips, steak, and pork chops is sure to fill the hole in your stomach.
Did we mention this is an excellent day trip from Nashville for wine lovers? What better way to end your day than with a wine tasting?
Head to Lexington Vineyard and Winery to try their Cabernet Franc and Merlot, and if you are looking for something fruitier, they have wines with a strawberry, lemon, and persimmon flavor!
Read next: 18 Ways To Celebrate Christmas in Nashville
5. Franklin – Can't-Miss Day Trip From Nashville
If you drive 30 minutes south of the Music City, you will come across a town whose history is well preserved. Franklin has abundant civil war history, historic homes, and bourbon distilleries.
You will learn about the Battle of Franklin, where homes such as Carter House and Carnton were transformed into field hospitals for soldiers fighting in the Civil War.
Franklin has a quaint downtown area and is made up of 14 blocks of historic buildings. You'll come across many vibrant shops, antique stores, and some of the top-rated restaurants in Nashville.
Various festivals take place along the main street throughout the year. The most popular is the Pumpkin Fest in October.
We recommend stopping for a bite to eat at Red Pony.
Another option is to tour and taste at Company Distilling in Thompsons Station before heading next door to Circa for dinner.
There are other distilleries along the Masters & Makers trail too. And you can always drink wine at Arrington Vineyards.
There are many local hotels in Franklin if you plan to spend the night. A fan favorite is the Harpeth Hotel (it is also pet-friendly).
6. Clarksville
Heading 49 miles (a 55-minute drive) north of Nashville is Clarksville, a small town that has grown and boomed over the past few years.
Head downtown and visit Strawberry Alley Ale Works, a bustling three-story brewery with amazing sculptures and a large green space.
Dunbar Cave State Park is one of Tennessee's best skate parks. You can take a walk, and when you get to Old Glory Distillery Co, turn around and head back.
If you are looking for somewhere to stay the night, there are numerous hotels in Clarksville.
There is a chic rental called "The Navy Nestler Bright & Stylish Near Downtown" or a cute house called "The Campbell Carriage House." Both can be booked via Booking.com.
Best Day Trips From Nashville Between 1 and 2 Hours
7. Lynchburg – One Of The Best Day Trips From Nashville TN
Just an hour and a half and 76 miles from Nashville, you will find yourself in the picturesque town of Lynchburg, which has only 6,500 residents.
Take a stroll through some of the 6.5 miles of trails in the Tims Ford State Park. There is also a 7-mile paved biking route connected to the park's major areas.
The entire park is 2,200 acres – plenty of space to spend your day roaming around and relaxing.
Three words: Jack Daniel's Distillery. Even though Lynchburg is located in a dry county, you can take a tour of the world's leading whiskey distillery – and, of course, do a flight tasting.
Jack Daniels is still the most popular Tennessee whiskey, and the distillery has over 300000 visitors each year.
Pssst: wanna expand your distillery experience? Then head over to George Dickel House in Cascade.
In the charming town square, browse the gift shops, antique stores, and home restaurants. Velma's Candy has the best fudge and truffles, so don't give this a miss!
Miss Mary Bobo's is a great place to go all out for a full family-style meal. The restaurant is in what used to be a boarding house – funny enough, the same house where Jack Daniels lived.
Barrel House BBQ is another great restaurant if you are looking for country dining and a perfectly smoked barbecue.
If you are looking for accommodation for the night, we recommend staying at the nearby B&B on Mulberry Lavender Farm.
8. Pulaski
Slightly further out of Nashville, we have Pulaski. The drive is around an hour and 15 minutes, and you will be greeted with many sweet surprises in this place, which is one of the best day trips from Nashville.
A top attraction is Milky Way Farm, a chocolate estate built by Frank Mars (the founder of Mars chocolate) in the 1930s. You can take a tour of the 25,000 square foot Manor House.
Milky Way Farm is also a great wedding venue, with its historic sites like Manor House, romantic Twilight Chapel, and majestic Show Barn.
With its 1100 acres of countryside and private meeting spaces, the farm has plenty of space for various festivals, retreats, or team-building events.
The historic Square is great for exploring, and you can stop at Second Street Coffeehouse for a laidback breakfast or lunch. Afterward, you can watch a performance at Staar Theatre, an opera house built in 1868.
Big Creek Winery is a beautiful spot to taste various wines (and for free), from Catawba to white muscadine. Other fruity flavored wines include pear, apple, cherry, and cranberry.
9. Waverly
Another hour and a 15-minute drive from Nashville, 76 miles west, you will come across the fun and outdoors town of Waverly. This town is one of the best day trips from Nashville for music lovers.
Johnsonville State Historic Area offers an 8-mile, 2-mile, and half-mile route that passes through Civil War-era forts and a cemetery.
If you want to spend the night in Waverly, consider staying in a cabin, tent, or RV at Loretta Lynn's ranch (one of America's country music legends).
She purchased the 3,500-acre plot of land in the 1960s and has since opened the ranch to the public.
The ranch has enough outdoor activities, such as horse riding, hiking, swimming, and kayaking, to keep families occupied for the day or even a whole weekend! You can also visit one of the museums or shops.
Another place to stay the night is in a waterfront cabin on Kentucky Lake.
For a free open-air art gallery, visit Walls Art Park, where there are 18 different walls in the middle of the woods for artists to paint on. There are some magnificent murals to admire!
One thing to note is that Waverly is still recovering from a flood that occurred in 2021. Most attractions have reopened and are back to usual, while others are still under reconstruction due to the severe damage.
10. Linden
Drive an hour and a half west of Nashville along the winding scenic roads to get to Linden – the best place to kayak or go canoeing.
Buffalo River is a 125-mile-long river (the longest free-flowing river in Middle Tennessee) that offers various water activities.
You can rent anything from a kayak to an inflatable to a tube or raft from Buffalo River Resort. This resort also offers moonlight floats that take place overnight – a great way to extend your stay if you have an extra day to spare.
Another place with an assortment of outdoor activities is Mousetail Landing State Park. There are five hiking trails, two mountain bike trails, and very few spots for fishing, paddling, and swimming.
We recommend heading to Commodore Hotel & Café for something to eat. They have fantastic burgers, grilled cheese sandwiches, and fried buttermilk chicken, and you can listen to some music while enjoying your meal.
11. Sewanee
Sewanee is home to the University of the South, a campus that resembles Hogwarts, and is only an hour and 15-minute drive from Nashville.
Visitors can hike around the university on what is called the Perimeter Trail, which is miles long. The stunning All Saints Chapel is also worth visiting while you're on campus.
This town only has 2,300 inhabitants and has a very welcoming atmosphere that will make you feel right at home.
Although the town is small, there are quite a few boutique shops. If you are interested in art, you can visit one of the few art galleries in the town.
Those visiting Sewanee can also grab a drink at one of the delightful pubs such as The Blue Chair or Shenanigans.
If you want a casual atmosphere, head to Tavern for something to eat. IvyWild is a contemporary fine dining restaurant with a seasonal menu.
For golf lovers, visit the 9-hole Golf Course at Sewanee with two par 3's for a game with spectacular views overlooking the valleys below. This golf course has been rated one of the top public courses in the state.
12. Smithville
To the east is Smithville town, just an hour and 15-minute drive away from Nashville.
You can spend the day relaxing at Center Hill Lake or go into the town and browse through the shops and art galleries.
The Appalachian Center for Craft displays much local and regional art, from functional art to sculptures.
This center also hosts craft workshops and has art for sale. Blue Water Grill on the Hill (located inside the center) is a great café if you want a bite to eat.
Go to the Burlap Room Beer Garden and Taphouse for live music and local beers.
Another place worth visiting is Harmony Lane Farm & Creamery, a dairy farm with a farm store that sells fresh meat, cheese, goat milk soap, lotion, and fudge.
You can tour the farm, learn about the cheese-making process, and do a cheese and fudge tasting.
A great place to stay is The Retreat on Center Hill Lake, which offers beautiful accommodation on the lake.
More Nashville Day Trips Worth Checking Out
Memphis (Sun Studio where Johnny Cash and Elvis Presley recorded some tunes) – 3 hours
Mammoth Cave National Park near Cave City – 1 hour 20 min
Rock Island State Park – 1 hour 35 min
Cumberland Caverns – 1 hour 35 min
Fall Creek Falls State Park (the largest state park in Tennessee) – 2 hours and 5 min
Rock City Gardens – 2 hours 5 min
Chickamauga And Chattanooga National Military Park on the slopes of Lookout Mountain (Ruby Falls is only 20 min away) – 2 hours 10 min
Abraham Lincoln Boyhood Home at Knob Creek – 2 hours 10 min
Final Thoughts on Nashville Day Trips
Whether you are planning a road trip around Tennessee or just looking for a weekend escape, these day trips from Nashville have a lot to offer.
From a cultural experience visiting art galleries and museums, or an adventure filled with kayaking and hiking, there is something for everyone.
Did you enjoy reading about these day trips from Nashville? Then share it with a friend!
Latest posts by Victoria Green
(see all)